The Blues Project and Seatrain
Albums reviewed on this page: Live at the Cafe A Go Go, Projections, Live at Town Hall, Planned Obsolescence, The Moonstone,
Sea Train, Seatrain, Marblehead Messenger, Blues Project, Watch.
The Blues Project is a group rarely mentioned these days, and may not have been that high-profile in the first place. Like the Lovin' Spoonful and the Youngbloods, they started out on the East Coast, the band had a good live reputation covering everything from folk to R&B, but never found much success. Their one semi-hit, "Flute Thing," was a bit out of character too, relying on bassist Andy Kulberg showing off his classically-trained flute skills. Odder still, they managed to record only one studio album, Projections, before keyboardist Al Kooper's desire to add horns to the group caused them to split in 1967. Kooper and guitarist Steve Katz formed Blood, Sweat and Tears, and the rest of the band re-located to the West Coast, to wait for guitarist Danny Kalb to join them. Kalb never did, and so Kulberg put together a new band, beginning a long partnership with lyricist Jim Roberts. After one album released under the Blues Project name, Planned Obsolescence, the new band became Sea Train, and successfully mixed just about everything (blues, jazz, folk, bluegrass, classical). Their official debut, Sea Train is one of the finest examples of American progressive rock, and the best place to start with the band. Alas, it was unsuccessful commercially, and half the band left afterwards. When Kulberg assembled Seatrain anew, they became more of a standard roots-rock band, and focused greatly on the talents of excellent violinist Richard Greene. A couple more albums ensued (Seatrain and Marblehead Messenger), and one minor hit ("13 Questions") before the foundations (Greene and guitarist Peter Rowan) dropped out again. Kulberg made one final stab with the group (Watch) before calling it a day.
Still, those interested in progressive rock should check out Sea Train, and roots-rock fans Seatrain.
The Blues Project: Danny Kalb (lead guitar), Al Kooper (organ), Steve Katz (guitar), Roy Blumenfeld (drums), Andy Kulberg (bass), Tommy Flanders (vocals). Flanders left before Live at the Cafe A Go Go was released. They broke up in 1967, with Seatrain really recording the final album Planned Obsolescence. Reformed in 1971 with Blumenfeld, Kalb and Don Kretmar (bass, vocals) for Lazarus, and added David Cohen (guitar, keyboards) and Bill Lussenden (guitar) for their final album Blues Project.
Seatrain: Roy Blumenfeld (drums), Richard Greene (violin), John Gregory (guitar, vocals), Andy Kulberg (bass, flute), Don Kretmar (sax, bass), Jim Roberts (lyrics, vocals). By the second Seatrain, Blumenfeld, Gregory and Kretmar had left, to be replaced by Larry Atamanuik (drums), Peter Rowan (guitar, vocals) and Lloyd Baskin (keyboards, vocals). This lasted for two albums, and on Watch, Atamanuik, Greene and Rowan are out, and Julio Coronado (drums) in, along with Bill Eliot (keyboards) and Peter Walsh (lead guitar). Then they split.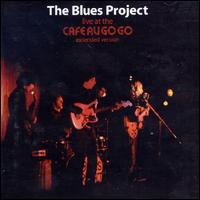 The Blues Project: Live at the Cafe A Go Go (1966), **1/2
American musicians influenced by English musicians, who were influenced by American musicians. While it was perfectly acceptable for the Yardbirds to release a live album of blues and R&B covers in 1964, by 1966 groups were expected to write their own material. Excepting one instrumental, "The Way My Baby Walks," this album is just one standard after another. I mean, how many covers of Willie Dixon's "Spoonful" does the world really need? The band sounds like it was an outgrowth of the jugband blues scene (the sing-along take on Willie Dixon's "You Go and I'll Go With You"), along with The Lovin' Spoonful and the Youngbloods. Their material consists exclusively of blues songs, and they shine when covering some lesser-known material: an excellent cover of Eric Andersen's dreamy folk "Violets of Dawn," and a beautiful, slow, jazzy take on the traditional "Alberta." Guitarist Danny Kalb was among the scene's best guitarists, eschewing the Chicago-blues style for a jugband band's dancing finger approach, but rest of the band is unexciting. Vocalist Tommy Flanders was decent, bassist Andy Kulburg is sometimes inaudible and neither Steve Katz (who gets his spotlight number on Donovan's lethargic ballad "Touch the Wind" and is otherwise dispensable), nor Al Kooper (his spotlight is Chuck Berry's "I Want to Be Your Driver") show much. An interesting historical artifact, and pleasant enough to listen to once in a while, but if you really want R&B and blues buy yourself the Rolling Stones, the Paul Butterfield Blues band, or even Willie Dixon himself. Produced by Jerry Schoenbaum.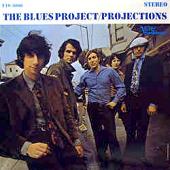 The Blues Project: Projections (1966), ***
Despite having a lot of things going for it - lots of talented musicians and an closer ear to musical trends than most American bands - the Blues Project never put it together. Sure, "Flute Thing" was an underground hit, but this album is no underground classic. R&B was still the band's main element, and they usually did a good job with it. Kooper's "I Can't Keep From Crying" kicks off the album with a supremely catchy bass riff, "Wake Me, Shake Me," and Chuck Berry's "You Can't Catch Me" are all excellent tracks. Projections is not all R&B of course, and the band experimented with classical folk (the intro to "Steve's Song" which is better than actual song) and the infamous jazz-rock underground hit (an oxymoron par excellence) of "Flute Thing." The latter is what both the album and the band are most remembered for - but is it any good? It is an instrumental constructed around a nice lead riff, whichtakes advantage of the fact that Kulberg just happened to be an excellent flautist, and so everyone takes turns soloing. Well, everyone but Katz that is, but since he was stuck playing bass, it is not a real loss. Not many people were creating jazz-rock at this time, so it certainly was ground-breaking, but nowadays it is just a nice song. The same can be said for other little contemporary cool moves, such as Kalb's Indian-like guitar lines on "Cheryl's Going Home". R&B may have been their bedrock, but Projections' blues numbers are its real drag. Kalb had his own easily identifiable technique, using quick runs with lots of note bending, but he mistook plodding on indefinitely for drama (Muddy Waters' "Two Trains Running" runs for over ten minutes and Jimmy Reed's "Caress Me Babe" is a blues that is all atmosphere and no excitement). His speed also led him to get a bit sloppy in parts ("You Can't Catch Me" among others). Still, he was clearly the instrumental star - even though Kalb's bass lines are usually catchy, and Kooper place-holds when given the chance to solo ("Caress Me Babe"). Kooper displays the most songwriting talent, the nice folk-rock "10" shows him merging his earlier pop talent with Dylanesque folk-rock, and a touch of jazz. Sure, Steve Katz has a song, but it is ...well, it's a Steve Katz song. Slightly goofy in nature, delivered in his earnest straight-man voice, just like his cover of Bob Lind's folky "Cheryl's Going Home". He never really hit his songwriting stride until after the Project broke up. The result is an album that has its moments and good songs ("I Can't Keep From Crying" is my mark for a keeper), but feels like less than the sum of the individual players.
Indeed, this was their only album that was entirely recorded in a studio. Afterwards they split over a disagreement on whether or not to add horns, with Kooper and Katz forming Blood, Sweat and Tears.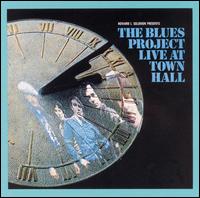 Blues Project at the Town Hall (1967), ***
Therefore the sage manages affairs without doing anything.
-Lao Tze, Tao Te Ching, ch. 2, par. 3
Kooper and Katz had split, and the label, sensing trouble, released this album to cash-in. Half is from an undated concert at "the Town Hall" (wherever that is), with some fill-in studio outtakes. Curious then that the album is pretty good - the concert half really rocks and is pretty cutting edge. Even rocks in a way that you would not expect from the boys who put out Live at the Cafe A So-So. The Project were cranked up, fast, and blurred on the edges. This version of "Flute Thing" (titled "(Electric) Flute Thing") takes the jazzy underpinnings of the original and runs off into psychedelic territory. The band got so far out there that Kooper played static on his organ, Katz made odd clunking noises on the bass, while Kulberg played against a delayed version of himself on flute. This was brand new for 1967, and was the same thing that both Terry Riley would do with Poppy Nogood and the Phantom Band, and more famously Brian May of Queen would do with guitar. Pretty cool. Kalb was as fast and sloppy as ever ("I Can't Keep from Crying"), although he is sometimes hard to hear in the mix. This version of "I Can't Keep from Crying" is downright revelatory: it unlocks the mystery of Steve Katz. It turns out good old Steve was a hardcore rhythm guitar player, in addition to his passable harmonica skills. I mean, how many rhythm guitarists do more than just strum away? Katz made the rhythm guitar punch - bursts of electricity pulsating along with the rest. After all that breakneck playing, Kooper topped the song off with one of his odd ondioline solos, sounding like the electric bagpipes (if such a thing exists). Sweaty. Great. The other two live tracks ("Mean Old Southern" and a long version of "Wake Me, Shake Me") are not as good, but they still show a band far more interesting than Projections, as they get the little things right as only a band that has worked through the numbers can. "Wake Me, Shake Me" has some nice moments of interplay between the band. Oddly enough, the thing that sounds most out of place is Kooper's organ amongst the suped-up guitars. The ondioline is bizarre enough that he sounds futuristic, but aside from that his solos are never anything that make you go wow, a lot of times he sounds like the passable session guy who played on Dylan albums.
The studio tracks are a letdown, comparatively - the necessary lukewarm Katz folk cover ("Love Will Endure"), and a couple of more poppy Kooper numbers. His "No Time like the Right Time" has a great mid-60s soul chorus, s uch that you could hear someone like Mitch Ryder destroying with it, but the others are the sort of passable fare that was wisely cut from Project records. It is pretty strange that some of their best tracks came out without their even really trying. The live tracks will not make anyone forget about the MC5, but they show that the band really had energy, often lost in the studio.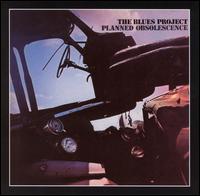 Blues Project: Planned Obsolescence (1968), ***1/2
Somewhere on the spectrum between contract filler and normal album lies Planned Obsolescence. It is a shame that nobody really remembers this album, because it shows that America did make progressive rock. The Blues Project started with an album that showed their stylistic diversity (Live at the Cafe Au Go Go), and to live up to their name the group mixes the blues into the sound in various ways. Planned Obsolescence was really a group effort, and with violin (Greene), sax (Kretmar) and flute (Kulberg) at their disposal a great mix of blues, jazz and folk was at play. This incarnation can deliver "Mojo Hannah," a fascinating kick-butt slice of blues and soul, and then follow it up with "Niartaes Hornpipe" a folky tune that incorporates some bluegrass from Greene. They generally stuck with the same jazz-blues vibe that contemporary Jethro Tull used, although without the same drive or force ("She Raised Her Hand", "If You Gotta Make a Fool of Somebody"). Yet, they also predict where Jethro Tull was headed, playing traditional classical/folk music in other spots ("Calypso, "Turtle Dove" a traditional folk song arranged into a well-disguised blues number). Planned Obsolscence has a very loose feeling, perhaps caused the fact that this was a contract-fulfilling album. I do not know how to explain Gregory's "Frank 'N' Curt: Incensed" which is blues-rock with Dylan-esque lyrics, fuzz guitar and a decent jazz line by Kretmar plopped in the middle, or Gregory's off-the-cuff vocals during "Endless Sleep." Still, the "contract fulfilling" flags are raised throughout. Only "Calypso," "She Raised Her Hand" and "Frank 'N' Curt: Incensed" are songs written by the group. The first two bear the hallmark of Seatrain - poetic lyrics by Jim Roberts. Another flashing light is the 10 minute traditional jazzy jam which closes out the album ("Dakota Recollection"). Fear not - the core band was a good live act with enough playing skills to pull it off. "Dakota Recollection" was traditional in that everyone a chance to step out and solo, before pulling back and supporting the others. Nobody's going to mistake this for an English band, although few rock bands were delving this far into jazz, outside of Spirit or Soft Machine's Third. Even though it was 1968, only a few inoffensive production tricks appear (backwards music at the end of "Calypso" for example) and one pretty bold one - having Kulberg play against a delayed tape of himself ("Dakota Recollections"), like he did live at the Town Hall. The final warning flag is that the album jacket credits the production and arranging to the Blues Project, while the actual record gives it to Seatrain. The arrangements aren't quite up to the level of Seatrain's official debut, but are still good. It's a shame it did not sell - maybe it lacked the braying horns of their sister group. Self-produced.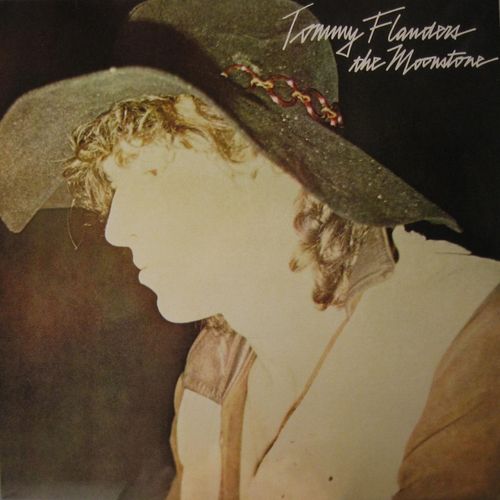 Tommy Flanders:
The Moonstone
(1969),

**1/2
The few tracks from
Live at The Cae A Go Go
provide only a glimpse of Flanders as a fine blues singer. Afterwards it appears he picked up an acoustic guitar and fashioned himself into more of a folk singer. His solo album is a low-key folk album, with tinges of country. Perhaps, the American analogue of something from Joe Boyd, but nowhere quite as good. Actually, it was self-produced, and it sounds like Flanders hired some help and recreated his solo act live in the studio, even including some appropriate stage chatter. Flanders was primarily a singer, and his wisdom was in his choice of help: rhythm section and two dancing guitars which provide the most musical interest. At best it sounds like a lower-grade Pentangle ("Blue Water Blue", "The Moonstone") or with echoes of Dylan ("Purple and Blue") . Vocally, he had a fine voice with one well-employed move - a slow jump to a hanging falsetto ("Age of Mercy"). But despite the hands pitching in, Flanders' lyrics are banal words about nameless girls ("By the Mailbox We Stood") and his songs often empty ("Boston Girls"). I don't think it made much of an impact, and he was part of the Blues Project reunion a few years later. The backing musicians are more interesting than the music itself: veteran folk guitarists Bruce Langhorne (who had backed Dylan) and Dick Rosmini, bassist Jerry Scheff was a big session man, and drummer Michael Botts was later in Bread. (Ugh, Bread).
Danny Kalb & Stefan Grossman: Crosscurrents (1969)
Acoustic blues workout with the two guitarists. It has a good reputation.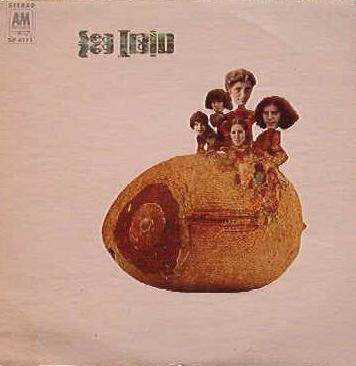 Sea Train (1969), ****1/2
This gets my vote for America's best progressive rock album of the 60s, hands down. This was certainly the year for it, coming out alongside Chicago, The Flock, and Blood Sweat & Tears. But there are big differences between those albums and this one. First of all, looking across the ocean, Seatrain's structure resembled Yes more than any other band. There was no one stand-out member (a la Flock) or a section that was clearly the focal point (i.e., Chicago and BS&T's horns). The sound has a great deal of give and take between everyone in the band, making Sea Train a group effort similar to The Yes Album. Another large difference between Seatrain and the aforementioned American bands is their lyrics. Seatrain had a dedicated lyricist, Jim Roberts, whose lyrics were by and far more poetic than other bands', focusing on personal experience and wispy romance. Making him, well, a very lyric lyricist, usually paired either with Kulberg or Gregory in songwriting. Gregory had a warm tenor voice, but not a pure one, and engaged in what could be termed as "friendly, light shouting" when he gets louder ("As I Lay Losing"). At the same time, the band shied away from the long songs normally associated with progressive music. Not that they lacked the musical talent to pull such tracks off, as one longer instrumental ("Sweet Creek's Suite") demonstrates. Instead, their amazing arranging ability (only glimpsed on Planned Obsolescence) allowed them to stir in everyone's talent and create a fascinating montage. What do they stir in? While simple associations like Greene = bluegrass, Kretmar = jazz, Gregory = folk, Kulberg = classical, are tempting, they do not tell the whole story (like where blues comes in). For everyone plays everything, and often. Take the eponymous opening track, for example: an odd hybrid of classical, jazz and blues. Welcome to America! But this was Sea Train at their most English as well - with Kulberg's flute and some odd timing gives rise to another Jethro Tull comparison ("Pudding Street") and the hushed beauty of Gregory's "As I Lay Losing" echoing an organ-less Zombies before the beat really kicks in and Kretmar lets loose with a nice solo. In fact, many of the classical lines have the feel of the Bach-like line inlain in the Zombies' "Beechwood Park." Despite the music's blatantly American style, Sea Train is also rather English in that it is subtle. It would have been easy to be overbearing with so many talented musicians around to make a mess of things, but this album has depth. For example, the Gregory/Roberts song "Portrait of the Lady as Young Artist" is guitar based, but not overwhelmed by the guitar at all. In fact, Sea Train's self-production is fairly light, with no blaring instruments, and the only electric instruments (guitar and bass) stripped of almost all their electric power. Even Blumenfeld's drumming is an older style, much like Hugh Grundy was not a progressive rock drummer, and Ian McLane was not a hard rock drummer. There are not any real production tricks either, only a fuzz tone attached here and there to guitar or violin. All in all, sit back and let your ears wonder through the beauty, and wish that it would go on "forever more" as the record loops at the end.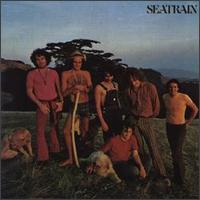 Seatrain (1970), ***
And poof! there went the lineup of Sea Train, replaced by a less interesting, yet more commercial assemblage of people known as Seatrain. I guess they figured people would not remember that they had just had an album that was self-titled, especially with a slightly changed name. This Seatrain has an entirely different feel to it, and although the Kulberg/Roberts songwriting team is still in place, Kulberg cedes some control to the newcomers. Roberts is even officially a member of the group - making them one of the few American bands with an in-house designated lyricist (other than the Grateful Dead). This new lineup (for those of you scoring at home - Larry Atamanuik on drums, Peter Rowan on guitar and Lloyd Baskin on keyboards, with Baskin and Rowan splitting lead vocals) decided to pare down their sound greatly. Oh, not in terms of the number of group members, but in terms of styles. Jazz? Almost gone. Kulberg's flute is only let out once ("Broken Morning"). Classical? Greatly cut down to some of Baskin's keyboard parts (he sounds like Michael Brown before an electric harpsichord on "Waiting for Elijah"). What was left was good old American roots-rock. Where Sea Train's focal point constantly shifted, Seatrain focuses mainly on Greene's violin. This is a good thing. Greene was a fiddle player of exceptional talent, and he lets it shine not only in his spotlight pieces ("Sally Goodin" and "O.B.S." both of which he arranged and adapted, making them sound similar to English groups like Fairport Convention) but throughout the album, frequently with wah-wah pedal attached. But a paucity of songwriting seems to be on the land. Rowan, who was the predominant writer for his old group Earth Opera, contributed three songs - a couple of standard romantic ballads ("Home to You" and "Oh My Love") and a slower folk song that is nice, gentle and worth the wait ("Waiting for Elijah"). Roberts' lyrics are not quite as strong; "Song of Job" is a rather talky retelling of the old Biblical story, which lacks suspense. Their lone charting single, "13 Questions," is an odd UFO encounter in reverse, but with a completely unrelated refrain that happens to be the catchiest part of the song. Only "Broken Morning" comes close to his earlier work, but only close. Actually, Seatrain reworks one of Sea Train's highlights, "Out Where the Hills," making it more jaunty and fun before it enters Greene (solo) land. This version is nowhere close to the original, but still has the album's most complex arrangement. The two strongest songs are actually from outside the group --Lowell George's signature tune and ode to drug-running ("I'm Willing") before Little Feat recorded it, and an excellent Goffin/King grandstand ("Creepin' Midnight" where Baskin's vocals just wallow in soul). This incarnation's playing is much simpler as well. Producer George Martin (yes, that George Martin) tends to make Baskin the central support in each song, such that one frequently forgets that Rowan even exists. The entire album may not have a guitar solo on it, and often Rowan is completely inaudible. The band in this incarnation relies more on rhythm than notes (compare the two "Out Where the Hills"), and the production is pretty clean, as compared to the intentional overlap of Sea Train. So the new Seatrain was a lesser band, a more focused band, and a decent roots-rock band.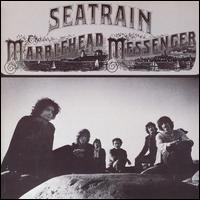 Seatrain: Marblehead Messenger (1971), **1/2
More of the same, but the songs aren't quite as good. The Kulberg/Roberts pairing seems to have gone in an odd direction; Roberts' lyrics are better ("The State of Georgia's Mind"), but Kulberg's music did not tread any new ground. This, and the decisions to restrict Greene, simplify Baskin's parts a bit, and bring Rowan up more, deprivec the band of any real musical identity (the jaunty folk of "Gramercy" could be anyone and the anti-war title track, which sounds like a flop single). Kulberg surprisingly tried to resurrect Sea Train's classical-hybrid sound right down to the fuzzy guitar on "London Song," but note that surprise does not equal great, however, or especially good. Where surprise does equal good is with Rowan, whose writing skills blossomed. He contributed three songs, two of which are fun down-home songs ("Protestant Preacher" with Roberts-like lyrics, the 3/4 ballad "Mississippi Moon"). Baskin wrote one song, "Lonely's Not the Only Way to Go", which on first listen might sound like a song about being friends, but upon closer inspection appears to deal with multiple personalities! Another warning sign is the resurrection of Sea Train's "As I Lay Losing," retitled as "Losing All the Years." This Seatrain gave a different (inferior) feeling, imbuing it with the warm friendliness of a 70s roots-rock band, instead of its original colder, dark reading. Greene has one showcase number ("Despair Tire"), an odd combination of his hyperspeed bluegrass fiddle interspersed with Roberts reading intentionally goofy lyrics somewhere between Dr. Seuss and Shel Silverstein. A strange mixture, and one would much rather listen to Greene than Roberts continually pun on the phrase "despair tire." Fans of Seatrain will want to check this out, but it is not a good place to start with the band. Produced by George Martin.

The Blues Project: Lazarus (1971)
Blumenfeld, Kolb and Kretmar. Whoopty whoop!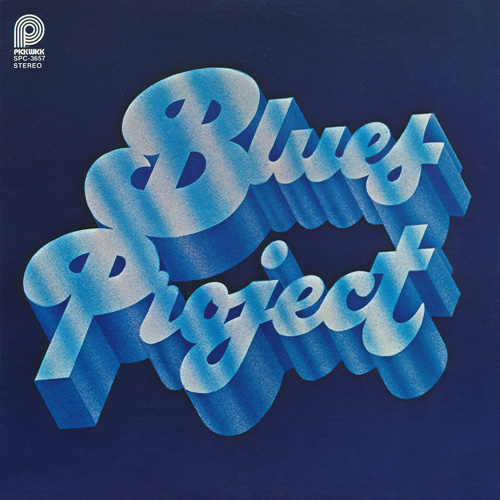 Blues Project (1972), **
Same people as Lazarus, but including Flanders, guitarist Bill Lussenden, and ex-Country Joe and the Fish pianist David Cohen. Produced by Gabriel Meckler, most famous for producing Steppenwolf and he made the band even more boring than Steppenwolf ever was. Flanders' voice was the focus, and Kolb was less sloppy on his leads, but the band lacked identity, with its mid-tempo, lifeless blues-rock. The material is a yawn: old covers (think Willie Dixon) and some Flanders songs. The latter retain some of the folk sound from his solo album, but he added in a bit more soul to his voice, although his songs are padded and a bit too grandiose. Kalb's one song "Crazy Girl" is a bit of departure with more of a funky backing, but still nothing exciting, and strangely lacking a strong guitar solo. Unless you want to hear talent wasted or background music, there is no reason to listen to this.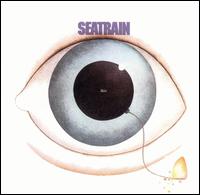 Seatrain: Watch (1973), **1/2
A two-year gap, and a change of labels should have warned fans that something was afoot. Yes, two of the big names and attention grabbers are gone - Rowan and Greene - and without these roots-rock anchors in place the band drifts around from track to track. But seeing as how their sound had become pretty rote, this is not necessarily a bad thing. Unfortunately, Seatrain became susceptible to mid 70s trends, adding in funky passages, Shaft guitar and the like. It is like using a matchbook - when you know what you are doing, the results can be good, but there is a great potential for self-destruction. Things are good at the start - the opening track "Pack of Fools" is Kulberg/Roberts partnership;s swan song, and new guitarist Peter Walsh gets every opportunity to get loose and funky at the end. The other times Seatrain tries this sort of thing it backfires completely. It does not help that the two songs that use it (Kulberg and Roberts' "Freedom Is the Reason" and Baskin's "We Are Your Children Too") are crappy attempts at 70s people-affecting anthems. The former is the more palatable of the two, squatting in a murky rootsy/gospel area and trying to sound contemplative on "freedom," when all they're doing is sounding like your average contemporary James Gang track. I believe that Kulberg is the one gracing the song with some weak vocals as well. "We Are Your Children Too" is much, much worse, affording Baskin the opportunity to sound like some long-haired "with-it" pastor singing a contemplative hymn to God, with Kulberg's flute adds a healthy dose of lameness also. Toss these out, and the band mainly takes on a distinctly Louisiana sound, driven by new keyboardist Bill Elliot. Baskin's other song, "Bloodshot Eyes" is a fun ragtime romp with traditional Dixieland backing. The other glimmer of the Kulberg/Roberts team is "North Coast" which has that "Mabel" sound - a party going on (you can hear the voices ask where Richard Greene is, humorously enough), with some of Elliott's barrel-house piano driving the song. Continuing the Louisiana theme, "Abbeville Fair" was probably designed to be a Greene piece, but without him (orchestration helps fill in the sound) it is just a decent Cajun/folk dance tune. Otherwise, "Scratch" is yet another anomaly: a simple folk story that might have come from Twice-Told Tales. Seatrain was clearly searching for a new sound without roots-rock gurus Rowan and Greene, but they never really found it on Watch. The songwriting appears to have dried up somewhat, precipitating a decent bluesy take on Dylan's "Watching the River Flow." It may also be why the album's end is occupied up by a long version of Kulberg's old Blues Project spotlight number "Flute Thing." He may have considered it his trump card, but I doubt many listeners allowed it to be played. It might have been interesting to hear them pursue the Cajun or ragtime theme, but their breakup isn't unexpected given this album.

The Blues Project: Reunion in Central Park (1973)
The original lineup, I understand. A one-time event.
Wake me, shake me back to the Music Page...