Michael Brown (The Left Banke, Montage, Stories and The Beckies)
Albums reviewed on this page: Walk Away Renee/Pretty Ballerina, The Left Banke, Too, Montage,
Stories, About Us, Traveling Underground, The Beckies.
"Michael Brown" is a generic name for good reason. His real name is Michael Lookofsky, the son of session violinist Harry Lookofsky. After he met three vocalists in his father's studio, the Left Banke were born, becoming the first of several pop groups that Brown masterminded. The group helped start a mini-movement in rock (almost a fad) - "baroque-pop", which involved orchestration, good harmonies, decent songs in the vein of "Eleanor Rigby" or "Lady Jane". However, the Left Banke were the only really successful group in this sub-genre, and their success passed as quickly as the fad.
The lead vocalist had the unlikely (or all too likely) name of Steve Martin, and an amazing voice, smooth and high, which set them apart from other pop groups. They initally broke up after Brown's father was unable to sell their tracks to a label, only to have success with "Walk Away Renee", which meriting touring (with the band playing their own instruments ) and recording their first album. Brown, about 15 at the time, wanted to become a Brian Wilson figure, staying home and writing, and wound up leaving the group. The others released a weaker second album with more traditional material and then went their separate ways, while Brown put-up Montage (a poor man's Left Banke), and then formed Stories in the early 70s. Stories made some great power-pop, using Brown's piano often and incorporating classical elements. Their debut is disappointing piano-pop, but things started to kick with their second album, About Us. Brown's classical influence is present, sort of creating prog-pop, but it still rocks. Unfortunately, Brown quit the Stories before they had a hit with an uncharacteristic cover of "Brother Louie", which employed lead singer Ian Lloyd's scratchy tenor in a soul setting. Stories made a final record, Traveling Underground, which has a harder sound, before fading off into the sunset. Brown created a weaker version of Stories with the Beckies in 1976, before disappearing from any active role in the music recording world.
If you want to know more, the people at All-Music Guide are a bit obsessed with Brown. Well, at least Richie Untberger is.
Regretfully, There's Gonna Be A Storm (Mercury 848 095-2) which has all the Left Banke ever recorded, with the exception of a stray Steve Martin single and their reunion album, has gone out of print. My advice is to pick it up immediately if you see it.
The Left Banke: Michael Brown (keyboards), Steve Martin (lead vocals), George Cameron (vocals, drums), Steve Finn (vocals, bass). Brown quit after one album. Various guitarists were members at different points, in addition to the session people on recordings.
Montage: Bob Steurer (vocals), Vance Chapman (vocals, drums), Mike Smyth (guitar, vocals), Lance Cornelius (bass, vocals).
Stories: Michael Brown (keyboards), Ian Lloyd (vocals), Steve Love (guitar), Bryan Madey (drums). Brown quit during the recording of About Us, and was replaced by Kenneth Bichel. Kenny Aaronson (bass) was added around then as well. Lloyd went solo after they broke up.
The Beckies: Michael Brown (keyboards), Mayo James McAllister (guitar), Gary Hodgden (drums, vocals), Scott Trusty (vocals).
---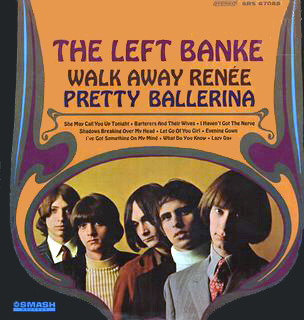 The Left Banke: Walk Away Renee/Pretty Ballerina (1967), ****
After the Left Banke scored a big hit with "Walk Away Renee" they put together this record, which is pretty good. Almost everything is orchestrated, but it is done well (the excellent "Shadows Breaking Over My Head"). Most of the time the orchestration gives the group a very moody atmosphere ("Pretty Ballerina"), enhanced by Martin's excellent singing. His voice is downright amazing; you cannott tell if he even uses falsetto, as the high notes sound just as smooth as the rest. However, Brown was really the foundation of the group, writing most of their songs and contributing piano to most tracks. At their worst, the Left Banke fall back on vocal harmonies and tread water musically ("Let Go Of You Girl"), with the exception of one dreadful Ringo country number (Brown's sole vocal spotlight "What Do You Know"). At the opposite end, Walk Away Renee is excellent piano-pop ("She May Call You Up Tonight"). Despite being released in 1967 there's very few traces of psych ("Lazy Day" with its repeating fuzz guitar line may qualify). Certainly worth a shot if you're a Zombies fan, or you just like gorguous pop music.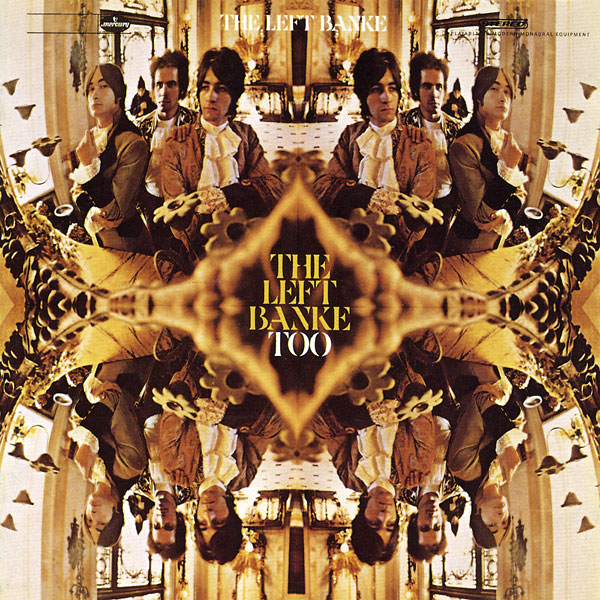 The Left Banke, Too (1968), ***
Brown left before the group before this album was recorded, and it suffers from his absence. Too's songs are weaker (mainly written by Finn and semi-member Tom Feher), and the group compensates for the loss of Brown by smothering orchestration on almost everything, and including more guitar. Whatever this approach's drawbacks, Too has some good material, such as "Desiree", a strong, leftover Brown track. The orchestrated numbers are frustrating with some decent songs underneath ("Dark Is the Bark" has intrusive horns), but the influences are more far-reaching than on their previous album. "My Friend Today" has an awesome Motown-like intro, with a real cool bass line underneath Martin's singing, despite the ensuing strings and horns. Some other experiments don't work as well - the Kinks knockoff "Bryant Hotel" with Martin doing his best Ray Davies impression, or the various psych influences like the backwards coda on "In the Morning Light", and occasionally meaningless lyrics. Still, the album has enough good songs like the crunching power-pop of "Goodbye Holly" or the more typical "There's Gonna Be a Storm" with Martin's top-notch singing, to merit three stars. A very young Stephen Tyler sings backup for a couple of songs.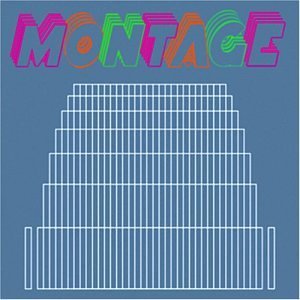 Montage (1969), **1/2
A low-rent version of the Left Banke - same writers (Brown and either Bert Sommer or Tom Feher), same lightly orchestrated piano sound, even "Desiree" (an inferior version), but with lackluster results. Brown's new group recorded their new album at roughly the same time the Left Banke made Too. While the Left Banke without Brown was not exactly stellar, Brown without the Left Banke was not particularly better. He may not have been an official member, but Brown played all the keyboards, wrote most of the material and produced. Yet, his material isn't as strong this time. Still, there's no mistaking that this came from the same source as The Left Banke - it has the same feeling, but has a quieter and simpler feel to it, and the vocals arrangements are not as intricate. In this sense, Montage was closer to Walk Away Renee's pop than the more forceful approach of Too. The group does have some gems, as on the rather melancholic "She's Alone" with its excellent string orchestration. But while the near duplication of Brown's previous sound can comes off beautifully ("The Song is Love", "I Shall Call Her Mary", "Tinsel and Ivy"), many songs have a different angle. They include a semi auto-biographical number ("Grand Pianist" sort of a Michael Brown's Song) and the happy time nuclear bomb tune "Wake Up Jimmy (Something Is Happening Outside)". The underlying problem is that Montage's vocalists were not up to the Left Banke's level, making imitations difficult or painful. Lead singer Vance Chapman was easily talented enough to have been in the Left Banke, but he lacks Steve Martin's cool name and ability to blow the listener away. Chapman had a more fragile tone, and lacks Martin's range. Ironically, this album would have benefited from some of Too's heavy-handed orchestration. The decision to have Bob Steurer sing lead on a couple of songs is a mistake; his voice is rather thick and he even sings wrong notes in "Men are Building Sand". Because the band members are all unknown quantities (one can see the photo montage was done in two sessions - one at a public gig and the other strictly for promos) it is possible they could be session men. If one isn't yet skeptical, the liner notes include a line from Brown describing the group as "my friends more than they were people who could really do an album." The album is also really short - under half an hour, and the bonus tracks are moderately worthless. Hardcore Left Banke fans will like this.


Steve Martin:

"Love Songs in the Night" / "Two by Two"

(1970 or 71)
Unofficially the Left Banke, as both Finn and Cameron appear. Released as a single and included in the soundtrack to the movie

Hot Parts

. It looks like it has only been reissued on a compilation in 1985.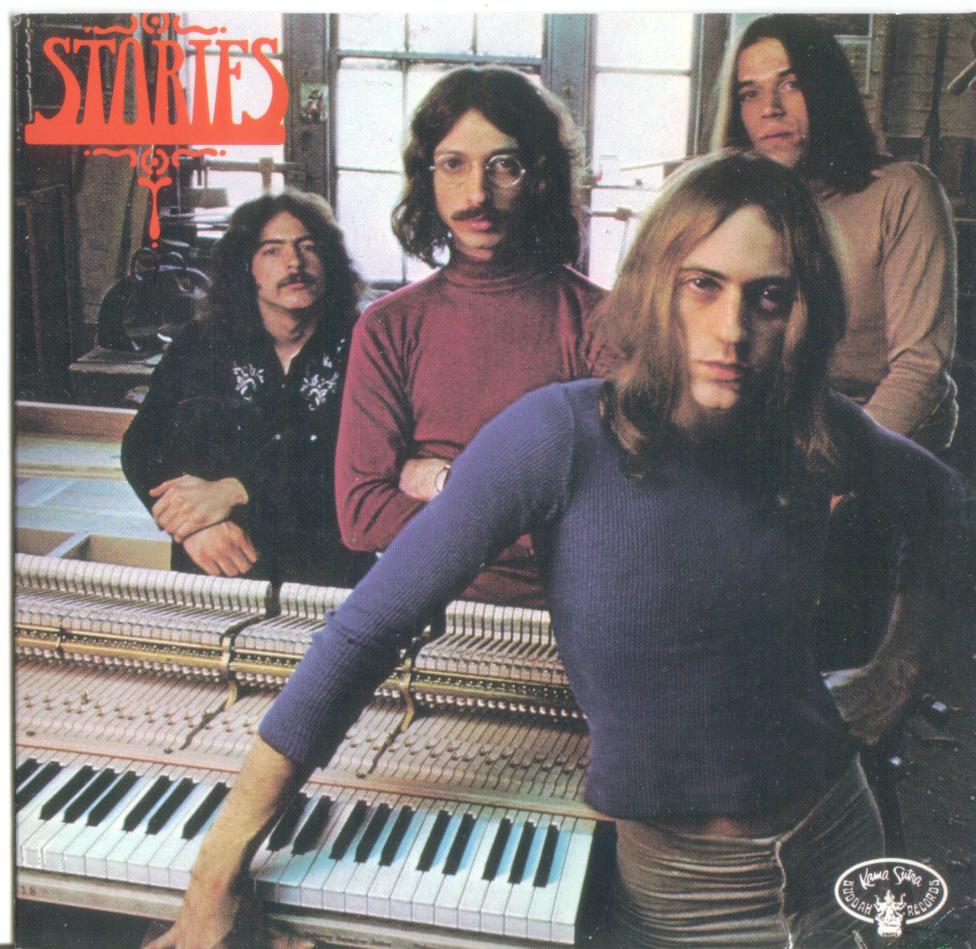 Stories (1972), **1/2
Unsuccessful, and the production is terrible. Although he was not as talented, Brown surley faced the same challenges Rod Argent had in shifting from the Zombies to Argent. Take some pop and add more rock, but like the antifreeze and water mixture, how much of each? Stories straddles the line, dropping the vocal harmonies and complex backing of earlier Brown projects in favor of piano-pop with some odd characteristics. A main shift in the formula occurs with the singer - vocalist/bassist Ian Lloyd, who does not get the benefit of the traditional glorious backing vocals here. Lloyd was not quite a Rod Stewart clone, but Stewart with a slightly "better" voice, and a Beatles infatuation: more of a "rock" voice than a piano-pop voice, by far. The album's self-production overplays the piano-pop thing to the group's detriment as well. Well, what did the group or producer like? Under the "like" column mark down Lloyd's vocals, and Brown's keyboards. Under "dislike" put Steve Love's guitar and Lloyd's bass. The decisions make sense, but are wrong. Madley gets stuck sort of 1-2ing the beat lots of times, Lowe is inaudible frequently, and Lloyd's bass is so far dispersed it might as well be in the Heavyside layer. Brown dominates the group instrumentally, sometimes playing off himself, and becomes tiring. When the piano-pop is on, it's decent, like the good-nature Beatles retro rag "I'm Coming Home" which reached the lower parts of the charts as a single, or the goofy "St. James". Brown had plenty of classical musical ideas, and in better surroundings some of the songs might have been great ("You Told Me", "High and Low", "Kathleen"). Stories has a few attempts to be lush, but the band does not excel at them ("Kathleen"). Lloyd's lyrics rarely venture beyond regular romantic arena (one of the exceptions, "Hello People" sounds like 60s peace anthem), helping to keep this album at an "just ordinary" level. Still, glimpses of their harder-rocking future rise in "Take Cover" and "Step Back". In the end, this is just a disappointingly average, lightweight piano-pop album. (Side note - doesn't Brown looks like Jeff Goldblum with a bad mustache and glasses on this album?)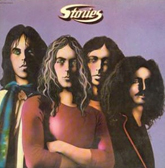 Stories: About Us (1973), ***1/2
A good rock album - faster, louder and with actual production. Stories decided to use the Beatles more as a stepping stone rather than a blueprint, and in doing so probably captured more of the Beatles' essence. Producer Eddie Kramer unleashes Steve Love, who almost single-handedly makes this a power-pop album by driving each song. Lloyd's bass has also been allowed to ascend to a discernable level. Lloyd's voice sounds a bit like Jon Anderson's here, if Jon Anderson sang like a normal person (and was crossed with Rod Stewart). He gets a chance to use his rock voice, instead of competing with a saccherine Eric Carmen over piano-pop songs. About Us starts off with "Darling", a really great song which has classical lines all over the place, but still rocks. Heck, they even use some glowing mellotron in the background. Of course a good share of Beatles imitations ("Don't Let Me Down" - not the Beatles song, the annoying George Washington-echoing "Believe Me", the drumming on "Changes Have Begun"), but they certainly outgrew the wimpy pop of Stories. Just listen to "Hey France", which pounds away, as evidentially they forgot that sitars weren't cool in 1973. The back side isn't as good, with some brief instrumentals ("Circles", "Down Time Blooze") to fill out the time. The last song was their one big hit, the smooth and funky "Brother Louie", and was recorded after Brown left the group. Produced by Kenny Kerner and Richie Wise, the song is good, but quite different from everything else on the record. Also, Brown shaved and dropped the glasses for this one - good call. Sometimes a re-christening by a different producer is all one needs.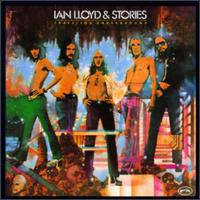 Ian Lloyd and Stories: Traveling Underground (1973), ***
Harder, more dense, expansive and almost glammish at points. I credit this welcome spark to new keyboardist Kenneth Bichel. Whereas Brown favored simple piano parts, Bichel takes the Rick Wakeman approach - change sounds often and create a background with layered keyboards. This isn't to say he sounds like Wakeman (he doesn't), but he does some interesting things (the unexpected modulating and blunt moog line in "Soft Rain", or the film soundtrack-like interlude that is "Freefall"). The album's increased production is very noticable (the strange but enjoyable "Hard When You're So Far Away" with a phased drum intro, and echoey multiple vocal lines), thanks to new bassist Kenny Aaronson's former bandmates Kenny Kerner and Richie Wise. But all in all, the real keys are the tracks that bookend the album - "Bridges" and the title track, where Steve Love cranks it up and Lloyd manages to deliver a pair of fantastic songs. Stories had evolved beyond power-pop - the group actually sounds threatening enough on the last track that you expect Lloyd to kick down your door and deliver the song to your face. Traveling Underground has one final beauty of a power-pop song, "I Can't Understand It", but the rest of the album does not break out. The two songs designed to cash in on the success of "Brother Louie" ("I It Feels Good, Do It" and "Mammy Blue", the latter perhaps a re-write of their hit) fail to do so. Stories were going in an interesting direction on here, and the album is pretty quality, even if it wasn't great. Produced by Kenny Kerner, Richie Wise and the group. A pity they broke up.
Doesn't Traveling seem like it should have two l's? Anyways, Lloyd

The Beckies (1976)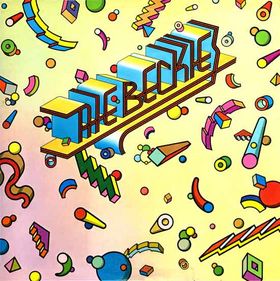 Brown's descent continued with the lone album from his late 70s group. He made only minor changes from the Stories' format - adding some 50s undercurrents ("River Bayou", "Other Side of Town"), and a vague nod towards disco ("Song Called Love"). The remainder sound like cut-rate Stories tracks with weaker musicians ("Fran", "One of These Days"). Brown's playing and production is pretty anachronistic throughout, adding strings in places and sticking to acoustic piano. While most musicians' eschewing of synthesizers is to be commended, Brown puts far too much emphasis on his chattering keyboards, perhaps to compensate. Some kick-ass harmonies could have helped these songs ("River Song" is as good as it gets), as many have faily pretty melodies, but both Scott Trusty and drummer Gary Hodgden continue the downward arc of vocalists. Only when the focus is aimed more towards Jimmy McAllister's guitar does the band's power-pop take off, mostly on "Right by My Side (Etude)" probably due to the involvement of associate producer Rick Rowe. Honorable mentions go to "Midnight & You" and "Can't Be Alone", but the Beckies had the wrong way to go about the right sound. Produced by Brown and Ron Frangipane, with Brown and Hodgden co-writing the songs.

The Left Banke: Strangers on a Train (rec. 1978, rel. 1986)
Demos recorded by Martin, Finn and Cameron. Also released as Voices Calling.
Just walk away to the music page...