Yes
Albums reviewed on this page: Tomorrow, Yes, Time and a Word, The Yes Album, Fragile, Close to the Edge, One Live Badger,
Tales from Topographic Oceans, Relayer, White Lady, Fish Out of Water, Beginnings, Going for the One, Tormato, Drama.
Yes is one of those bands that made too much of a good thing a bad thing. Starting out as a folk/jazz/pop agglomeration (not that uncommon in the genre mixing late 60s), they followed the obvious path into progressive rock, propelled by their enormous technical talents (or through finding those who had them). An increasing classical influence also contributed to this move, audible in their layered sound and the Steve Howe and Rick Wakeman's contributions. But while their music was became more pretentious, their lyrics remained faintly poetic meaningless abstractions, or worse, confusing mysticism. As a result, when they began to stop experimenting musically, they pushed their luck too far, resulting in one the larger testimonies to prog-rock self excess, Tales from Topographic Oceans. At this time, Rick Wakeman competed with Keith Emerson as the biggest keyboard player in the prog-rock arena, and along the way sold a huge number of solo albums which I am not going to discuss at this time. After the mid-70s Yes began to regroup, becoming more a pop group as prog died a lumbering death, and eventually splitting up into squabbles over who owned the name, etc. Like all musicians who have found themselves unable to compete in today's music environment they have reformed and embarked on various tours and recording albums that the dwindling faithful purchase. I saw one of their shows a few years ago, and yes, they can still play - but the performance was pretty much drained of any inspiration or improvisation whatsoever. Not to mention that they had a inaudible symphony orchestra in tow.
Anyways, now that I've vaguely described Yes's role in the world of music, let's move on to the group themselves. Jon Anderson has a funny voice, in that it sounds restricted (yet high) without really being scratchy. He also was responsible for most of the lyrics--at best landscape descriptions, and the worst shouldn't be mentioned. Chris Squire is a bass god among us, contributing fascinating lines to most material. Bill Bruford puts heart into his changing rhythms, unlike the flawless machine that was Carl Palmer. Steve Howe seemed to be a more adventurous version of his predecessor Banks, although their technical prowess is most likely a draw. I've already mentioned Wakeman. What does all of this mean? Once they found their groove, they pretty much blew all their talent on it. Cool solos turned into self congratulatory wank-fests. Musical motifs got replayed until the listener cried.
If you're really a fan of early Yes, I would certainly check out Peter Banks' solo and group work, post-Yes. His first group, Flash is pretty much Yes Lite, and had initial success in the US. After three albums they broke up, and Banks recorded a beautiful album of classical/fusion jams before finding himself unable to get his next group, Empire released. Banks' post-Flash recorded two and half CDs worth of material which were not released until twenty years later and then promptly went out of print, although there's always Ebay.
Personnel: John Anderson (lead vocals), Chris Squire (bass), Peter Banks (guitar), Tony Kaye (keyboards), Bill Bruford (drums). Peter Banks replaced with Steve Howe starting with The Yes Album. Kaye quit in summer of 1971, replaced by Rick Wakeman for Fragile. Bruford joined King Crimson in 1972, and Alan White then became the new drummer, first appearing on Yessongs. Wakeman quit mid 1974, Patrick Moraz brought in to take his place for Relay, but Wakeman returned in 1976. Wakeman and Anderson quit in 1980, replaced by Trevor Horn (vocals/guitar) and Geoff Downes (keys). Group broke up 1981. Reformed 1983 with Squire, White, Anderson, Horn and Downes. Late 80s, huge legal issues about who owned the name, etc. As I saw them in 2001 - Squire, Anderson, Howe, White and some guy from New Jersey on keyboards.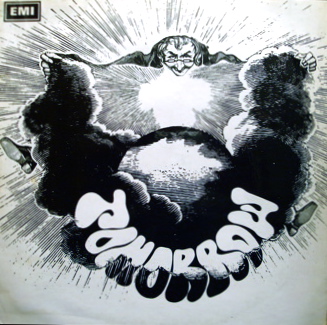 Tomorrow featuring Keith West (1968), ***
I'm sure people are rolling their eyes and remarking, "Oh no, another way obscure 60s album by some obscure group that went nowhere." No, not exactly, and believe it or not, I've found two different re-releases of this album in used CD stores. Along with The Soft Machine and Pink Floyd, Tomorrow was part of the underground triumvirate that gets mentioned all over the All Music Guide. However, Tomorrow's main claims to fame were its members. Tomorrow's singer Keith West, also had a big solo hit with "Excerpt From a Teenage Opera" (one of a billion things that claims to have influenced Tommy) during his stay with Tomorrow. Their drummer was Twink, later of The Pretty Things and The Pink Fairies, not to mention the ill-fated Stars with Syd Barrett. The guitarist trumps them both - a young Steve Howe. Bassist John "Junior" Wood, left the industry. Enough of the people, and onto the album itself. Despite whatever hype the All Music Guide gives it, this album is a broad representation of psychedelic music styles. The playing is not overwhelming and neither are the lyrics. There are backwards guitars ("My White Bicycle"), Kinks style character portraits ("Colonel Brown"), whimsy, calls for revolution, sitar, dwarves - in short, everything that people make fun of today. The worst has to be "Shy Boy", a rather annoying portrait number with calliope organ by producer Mark Wirtz. Despite these shortfalls, the group had a knack for interesting tempo changes and abrupt shifts, which prevented them from being a mundane psychedelic group. "Real Life Permanent Dream" is the clear winner, with "The Incredible Journey of Timothy Chase" (despite West's Dylan-influenced intonation) and "Now Your Time Has Come" and "Hallucinations" also getting the nod. In conclusion - a clear representations of the strengths and weaknesses of the time, sadly coming out after the era had pretty much blown over.
A note on re-issues. There are evidently two on CD, one from the early 90s on See For Miles. It has the album, plus one B-Side "Claremont Lake" which is decent and some general Tomorrow liner notes. The real deal was released on EMI a couple of years ago. It has a couple of extra tracks, like a cover of the Byrds' "Why" and an awesome sitar-less take of "Real Life Permanent Dream". This disc also includes all three tracks from Twink and Junior's post-Tomorrow project, The Aquarian Age, which have to be the most unintentionally hilarious tracks ever: the instant classic "Good Wizzard Meets Naughty Wizzard". It also has a good chunk of West's solo tracks, recorded with Howe, Ronnie Wood and Aynsley Dunbar (who overplays the hell out of the songs). The catch is that it may not be sold in the US.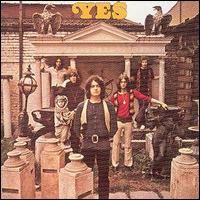 Yes (1969), ***1/2
This record is undeservedly but understandably overlooked often in Yes's catalog, probably due to the fact that this is not prog-rock. Yes is more analogous to Cheerful Insanity than In the Court of the Crimson King, except that Yes were a lot more mainstream. In fact, Yes might have been the most technically accomplished pop-rock group around, albeit one with a large jazz bent (especially in Banks and Bruford's playing). Everything on this album has a light touch, even when they rock. For example, the opening track "Beyond and Before" combines catchy hooks, vocal harmonies with excellent playing by all. (Amazing that it was never released as a single.) This pervasive feeling results in stately music, like a fun colorful procession in each track. There are a couple of soft folky love ballads ("Yesterday and Today" and "Sweetness"), as opposed to Yes's later verbal abstractions. What is really surprising is how tight the band sounds, as Banks and Kaye are essential to the sound. Kaye is not flashy, and sticks mainly to organ, but he transforms a song like "Harold Land" into organ-dominated grandeur, and plays plenty of memorable lines all over the place. Banks is also important, demonstrating a noticeable Byrds influence - most apparent in the cover of that group's "I See You" where he cribs McGuinn's "Eight Mile High" tone for parts (and also approaches prog territory during his long, slightly noodly jazz solo). Finally, "Survival" is also fantastic from the pingy slightly wah-wahed bass intro and gradual phasing out of the opening riff, to the building relaxed song that gradual builds up. So, while this album is not really progressive, it is an interesting take on pop which is mostly successful. Produced by Paul Clay and the group, and I have no idea who Paul Clay was.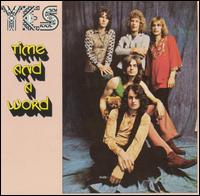 Yes: Time and a Word (1970), **1/2
Whoa, whoa, whoa boys - suddenly we're all progressive. Yes certainly had its complex moments, but on Time and a Word they go beyond being a very well versed pop group. However, the first thing one will notice is the superfluous orchestra strings, which mostly reiterate someone's musical line or bury the soloists. There also seems to have been a deliberate attempt to drop Yes's saccharine image through burying most of the harmonies, dropping folky stretches, and then smothering the sound with strings whenever the band tries to be quiet and romantic ("Clear Days" is unwillingly transformed from piano and vocals into a chamber piece). Tony Colton's production choices are baffling at other points as well - "underwater" vocals, spreading the channels as far apart as possible or compressing the band to mono for the orchestra. He does get one song right--the heavy sound on "Sweet Dreams" puts the bass and drums up front for a power-pop masterpiece. As for being progressive, Kaye gets a very long leash in terms of his song intros ("The Prophet"), solos and general playing. The arrangements have gotten rather complicated indeed, and many songs feature a fast-paced instrumental core where the band lets out all that pent up classical/jazz energy ("Then"). Banks gets his jazzy chops in on the electric 12-string (Buffalo Springfield's "Everydays"), while Squire and Bruford are unbeatable when they team up on instrumental passages. The songwriting is weaker than before - it's still romanticism and good feelings (mainly by Anderson) and often quite beautiful when the arrangements do not get in the way ("Then", the fantastic title track). Fans of the previous album may enjoy it, but go there first.

Yes: The Yes Album (1971), ****
Taking a more pop approach to prog-rock with vocal harmonies, energetic playing and catchy refrains than other groups like ELP, Yes hit its stride with this album. A Beatle-like approach to jazz? Perhaps. New member Howe plays boisterously throughout ("Yours is No Disgrace", e.g.) and demonstrates his ability to play live with a brief acoustic solo "The Clap". He certainly learned a lot since Tomorrow. Squire and Bruford are a perfectly synched rhythm section. Kaye provides additional support, with his fat-Hammond sound providing an underpinning for the movement above it ("All Good People"), although he loses his soloing time to Howe. The songs are fairly short and shift often enough to not lose momentum. Only the last two numbers, "A Venture" and "Perpetual Change" are misfires, the latter dragging and not justifying its length. Produced by Yes and Eddie Offord.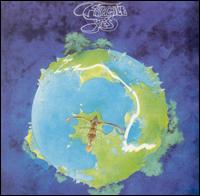 Yes: Fragile (1972), ****1/2
With Rick Wakeman replacing Tony Kaye, Yes had an awful lot of virtuosos on hand. The group put Fragile together quickly to pay for Wakeman's electronic toys, but a rushed pace is hard to discern. The band came up with shorter individually written experimental pieces and longer, layered group songs. For example, the big hit from this record was "Roundabout", which took the multi-sectioned format of songs from their previous album, but added greater interplay between the various instruments. Another example is "South Side of the Sky", which veers from sounding a lot like The Yes Album to softer piano and vocals sections, while Bruford quietly goes crazy on his drums. The individual pieces are also fascinating - especially Squire's "the fish" which consists a bass overdubbed beyond belief with drum accompaniment, or Anderson's "We Have Heaven", which is just him overdubbed onto himself as well. Ironically, only Wakeman's "Cans and Brahms", a short classical piece with all the parts played on synths, prevents the album from getting a full five-star rating because it sounds incredibly dated. Finally, the other group pieces are the best of the bunch. "Long Distance Runaround" has a spectacular shared guitar/keyboard line and is syncopation like a madman, while "Heart of the Sunrise" has multiple rhythms and themes, sometimes sounding like "21st Century Schizoid Man" and then quiet and majestic. Absolutely fascinating. Produced by Yes and Eddie Offord again.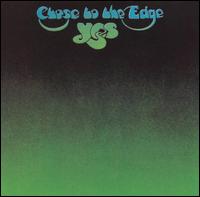 Yes: Close to the Edge (1972), ***1/2
With more time in the studio, Yes returned to longer suite-formatted pieces. The entire album is three songs, so I might as well name them now - the title track, "And You and I" and "Siberian Khatru". Musically, there is little advancement beyond Fragile, but Close to the Edge has a more layered approach. For example, the band plays around with so-called "underwater vocals" and Wakeman introduces an almost ambient intro/outro to the title track. Wakeman was more subdued than some of his contemporaries, contributing background synths and mellotrons, but he does break out with a good run now and again. Howe really is in more of the forefront, leading "And You and I" with his 12-string, and more solo lines in the album. Again, there are vocal harmony parts, actually better than Fragile in parts ("I Get Up I Get Down"). Only "Siberian Khatru" doesn't get very good marks, relying too much on one motif. Finally, for some reason Anderson's habit of actually pronouncing the ending sounds of words is rather noticeable on the record. Produced by Eddie Offord and the group.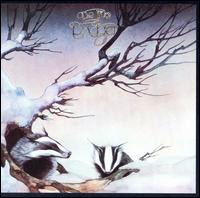 Badger: One Live Badger (1973), **1/2
Ever watch a game show and see the lousy consolation prizes that losing contestants get? Here's the consolation prize for ex-Yes keyboardist Tony Kaye! Some people associate the word "progressive" with this album, which may seem fitting as this gets a full-fledged Yes step-child treatment - Roger Dean cover art, a sneaky inclusion of the one of Dean's Yes motifs on the inside, and co-production by Jon Anderson. But despite Kaye's presence, and bassist David Foster (who co-wrote part of Time and a Word with Anderson), One Live Badger is not progressive rock. That is, unless by "progressive" you mean hard rock with keyboards and occasional mellotron or synth lines, placing them further out than Greenslade's debut at their most rocking. This is not to say that it this album is not entertaining in its limited way. Guitarist Brian Parrish is fairly quick at the pentatonic scale, making him one of those mildly respectable players, and Kaye was certainly no slouch either. However, the songs themselves are underwritten, with plenty of repetition ("Wind of Change") and long running times (five out of six tracks are over seven minutes long, giving room for soloing), even when their choruses are nice ("Fountain" or the best of the lot "Wheel of Fortune"). Their soul/blues sound is pretty rote, along with their average and skimpy lyrics ("Preacher" is about a drunk preacher, but don't worry - he's found God!, or "On the Way Home" which is gospel-rock). There isn't much interplay between Parrish and Kaye, and once you figure that Foster's bass playing is boring and the only thing that drummer Roy Dyke does is change his fills there's no reason for repeat listens. About the only interesting this the band decision to release a live album (recorded at the Rainbow Theatre the previous December) for their debut. Produced by Anderson, Geoffrey Haslam and the group.

Yes: Yessongs (1973)
A live triple album. I have it, but I'm not likely to review it soon, mostly because it is a triple album. At least they didn't have George Harrison's penchant for releasing them.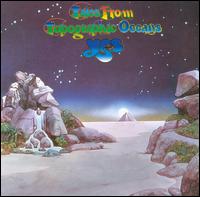 Yes: Tales from Topographic Oceans (1973), *1/2
This is a whole lot of Yes - four sides worth. If warning lights are going off in your head about prog-rock indulgence, stay away. After the addition of Wakeman, the band had been getting more symphonic, which started to work against them. Each song is twenty minutes long, for which the band stretched themselves too much. Tales' real problem is that there are not enough musical ideas to fill the space (lack of melody, anyone?), resulting in repetition and annoyingly slow tempos. Even worse, Anderson and Howe based the lyrics on some mystical texts which encompass "religion, and social life, as well as fields like medicine and music, art and architecture," writing vapid phrases without meaning. The music can be roughly divided based on the album's four sides - the first ("The Reveling Science of God") is Anderson's, the second ("The Remembering") is Wakeman's, the third ("The Ancient") is Howe's, with Squire and White getting episodes during the fourth ("Ritual"). The album opens with "The Revealing Science of God", and the first thing that one notices is the sheer amount of words in this song (for a Yes track). It is a waste except for a few moments. The next ("The Remembering") has less words, and instead relies on lush mellotron passages to bridge between repetitions of the same motif. It is almost like a Mike Oldfield song with lyrics and slowed down. You keep waiting for the intro to end, until you realize that this is the song. (Oldfield shifts the music much more, and I don't want to insult him). "The Ancients" sticks out in my mind for two reasons. First, Howe uses the most annoying guitar tone in the beginning (more Oldfield-like background) and plays without any real energy. The track does have a nice classical guitar section, but that's about it. I do not have much to say about "Ritual", except that White's solo part is uninteresting, and Wakeman actually uses a cheesy synth sound for it. Overall, Yes experimented with Tales, but it seems old hat (various percussion parts, wah-wah bass, backwards piano). If you combined all the good parts, you could come up with one side at best. Wakeman left after this album. As for Alan White, he is decent, but less spontaneous than Bruford. Produced by Yes and Eddie Offord.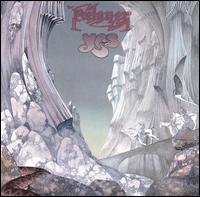 Yes: Relayer (1974), **1/2
A lot of fans love this album, but I find it often tedious. The group's taste for long compositions was never a problem when they had enough talent and good melodies to back it up, but when the well ran dry Yes became boring. Case in point - "Gates of Delirium", which runs close to 22 minutes and contains less musical ideas than "Close to the Edge" (the song, not the album). Make no mistake, with Wakeman gone this album is about Howe, but he seems content to just play scales or repeat himself. Wakeman's replacement, Patrick Moritz (formerly of the Nice reconstruction Refugee), likes busy background noises, annoyingly cheesy synths (80s video game style) and boring solo lines. To return to "Gates", everything is extended too long-- from the intro to the strange destructive noises in the middle. Not to leave out the ending, which sounds like somebody attempting to rip off the third part of "Close to the Edge", and features lots of Howe's reverb-laden guitar. The lyrics are mystical, political and crap. Of far more interest is "Sound Chaser"; essentially a mid-70s fusion workout Yes style, it has weird vocal sections, and a boring Howe scale part. Finally, "To Be Over" sounds really relaxed and different (slide guitar, wow!), but then starts to drag (having the same vamp the entire song will do that). Alan White's drumming is inferior to Bruford's, but respectable. Many Yes fans love this album, so if you cannot get enough Yes, go for it.

Yes: Yesterdays (1974)
A collection of tracks from the first two pre-Howe albums, with the exception of a long (ten+ minutes) rendition of Paul Simon's "America". The only other non-album track is "Dear Father" the B-side to "Sweet Dreams" and both are now bonus tracks on album re-releases. The only reason to own this is if you are obsessive about Roger Dean cover art.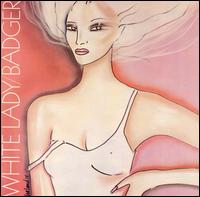 Badger: White Lady (1974), ***
This is the least Yes-sounding album on this page, as Badger went full-tilt into soul. Parrish and Foster left the group, and were replaced by one-time Apple records artist Jackie Lomax (vocals, guitar), former Steeler's Wheel guitarist Paul Pilnick and bassist Kim Gardner. Lomax is White Lady's key figure; he not only writes all the songs, but has a fine smooth soul voice. Allen Toussaint recorded the album in New Orleans, and he gave the band the full contemporary R&B/soul sound - horns, backing singers, prominent rhythm section. Unlike One Live Badger or other English bands who explored American soul (Clapton or Traffic at times), Badger was far more interested in grooves than soloing (or even soloing over the grooves). Dyke and Gardner usually kickstart the tracks with a catchy rhythm ("Don't Pill the Trigger"), then Lomax swoons in, while everyone plays along. Pilnick sticks to rhythm , so they brought in Barry Bailey in on slide, with an appearance by Bryn Haworth as well. There are a few nods towards the Allman Brothers intertwined guitars (the ode-to-drugs title track with Jeff Beck playing lead, "Listen to Me"), but overall White Lady is really a group effort. Lomax is almost too low-key at points, and when he gets excited he has a tendency to get frog-voiced, but he is still the focal point. But this is about the grooves, and in conjunction with the excellent production they have plenty (the opening "A Dream of You" is great, "Be With You", "Lord Who Give Me Life"). Quite the guilty pleasure as such, but it failed to chart and the group broke up soon afterwards. Kaye subsequently joined Badfinger.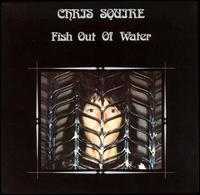 Chris Squire: Fish Out of Water (1975), ***
This isn't really a three-star record, but it is better than Relayer. As with any band members' first solo album, it is worth it to look and see the supporting people identities and numerousness. On Fish Out of Water, Squire worked with Yes alumnus Bruford and Moraz, but mainly with pianist/conductor Andrew Pryce Jackman from his old pre-Yes group the Syn. I like Squires' approach, but he makes some familiar mistakes. His vocals are obscured, like he is singing backup, and his accent throws you in places. But the most surprising thing is the vaguely hymn-like feel in some songs ("You By My Side", the church organ augmented "Hold Out Your Hand"). The second most unexpected thing is the orchestra which appears on about half the record. Its role varies from passages that sound like they belong on Days of Future Passed (the intro to "Silently Falling"), to interplay with the band ("Safe (Canon Song)"). But the longer tracks go on to long and get too repetitious, especially the canon parts. "Silently Falling" also manages to take a good Jimmy Hastings line, a cool Yes-like jam middle and turn it into a repetitious, boring ending. However, Squire does come up with one truly classic song - "Lucky Tonight". It's moody, it's slick and it has a great sax line from Mel Collins. Gosh, it's unexpectedly almost like a Pink Floyd track. Yes, Squire does contribute some 12-string guitar in addition to his excellent bass work, but it is nothing special. Self-produced.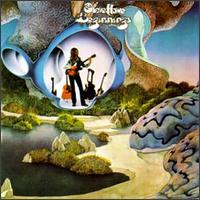 Steve Howe: Beginnings (1976), ***1/2
From the Roger Dean artwork, down to the Yes logo on the inside and a discreet placing of their symbol, it is obvious that Beginnings was designed to cater to Yes fanatics going through withdrawal. Sure, this could be Yes, if Yes didn't have Anderson and wrote more folky, pop material. Not like it was any big secret that Howe was always a classical and folk man. But there is no way this album should be this good. I mean: Steve Howe? Steve Howe? When I saw Yes a few years ago the guy stood on an oriental rug onstage! He always struck me as being fussy, like the sort who spends hours adjusting their furniture in accordance with Feng Shui. Lest his memory be dominated by some less than stellar performances, Howe is an excellent guitar player as long as he could reign it in. But did you know that Steve-O could loosen up as well? Well, not enough to pry him away from his little guitar runs, but enough to surprise the rest of us. On Beginnings, Howe keeps the running times down, applies his tolerable vocals to suitable romantic/pastoral lyrics, and succeeds ("Doors of Sleep", "Will O' The Wisp"). As with most solo debuts, the songs cover a wide range within the progressive/classical/traditional world, such as the fine folk/classical instrumental with Howe playing with members from folk-prog group Gryphon ("The Nature of the Sea"). Similar to Squire, Howe does include a long neo-classical work (the title track), but it is more of a chamber piece than Squire's similar work. It starts out pleasantly with Howe doing his usual Julian Bream classical thing, but he soon gets drowned out by Moraz's orchestrations, which is a shame. Howe's tastes do not quite run the gamut, but the album is a good mix of things like "Ram", a nice country rag where a kazoo would have fit in nicely, and the rocking "Break Away From It All". However, the most astonishing track on here is "Lost Symphony", which is somewhere between a jam and structured song. Essentially Howe writes a nice intro, comes up with a beat to which you could easily find yourself dancing, and then proceeds to trade off solo lines with the session horns. It is a blast, and a completely unexpected one. Granted, there is some filler ("Australia", the unenergetic "Pleasure Stole the Night"), but all in all this is an impressive debut, showing that Howe had talent, taste and some self-restraint. The personnel is mainly a mix of Yes fellows (White, Bruford, Moraz), the aforementioned Gryphon members, and lot of Howe overdubbing guitars and bass (he even borrows some of Squire's phrasing now and again, as on "Will O' The Wisp"). Produced by Howe and Eddie Offord.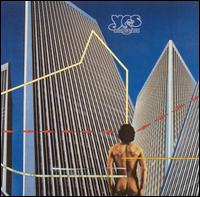 Yes: Going for the One (1977), **1/2
Back before they were popular, Yes was a normal band playing songs with normal lengths and the like on their debut. Going for the One attempts to return to the band to a more mainstream rock sound, even though mainstream rock bands were about to get pummeled. Regardless, the album is a much more accessible than Relayer. Wakeman is back, and up to his old background noises and church organ (although he employs an annoying polymoog sound on "Wondrous Stories"), and Howe's playing is more interesting than on the past couple of albums. The album's friendly sound is largely the work of the title track, a sort of prog-pop number with Howe's slide guitar propelling it in an uncharacteristically cool way. The other songs are also genre exercises - a painfully slow classical-guitar piece which suffers from contemporary production, including some cheesy synth backing ("Turn of the Century"), regular rock (Squire's "Parallels" which sounds like an outtake from Fish Out of Water,right down to the church organ), folk ("Wondrous Stories") and their own longer format (the spiritual/metaphysical "Awakening" which keeps the same motif throughout, becomes predictable, yet is still better than anything on Tales). Yes had a good sound, but still came up short in the hook department ("Turn of the Century"), and their lyrics are either ambiguous or bad. But Going for the One is not a bad album, merely bland. Self-produced.


Yes: Tormato (1978),

*1/2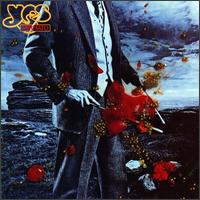 Yes, as the cover demonstrates, a tormato is a tomato + a tornado.

Tormato

continues

Going for the One

's rococo pop streak - shorter songs, classical furnishings, glittering production, and some bad lyrics. At this point Yes was essentially a group of dads, and Anderson, the primary lyricist, focused on topics befitting a man at his stage in life: children's tales ("Circus of Heaven"), ecology ("Don't Kill the Whale") and vague New Age pronouncements ("On the Silent Wings of Freedom"). Still, these are nothing next to the moonshot of awfulness and hilarity which is "Arriving UFO". This track opens the second side with the lines "I could not take it oh so seriously really / When you called and said you'd seen a UFO" - a stunning line from the gentleman responsible for

Tales from Tedious Bullshit

. Oh, Jon Anderson, who can take

you

seriously with such silly lyrics. It's a pity, really, as the band's musical talent still flowed forth - they keep things moving, usually avoiding repetitive instrumental sections, even if the sections/riffs themselves are not great. Squire seems to shine brightest - his bass leads some of the better tracks (the excellent opening to "On the Silent Wings of Freedom" for example) and the band's usual "music as complicated aural spectacle" approach succeeds at least once with "Future Times". But for every pretty good song, like the rocking "Release, Release" with a baffling drum solo,

Tormato

has clunky exercises like "Madrigal" or Squire's plodding ballad "Onward". The band still had plenty of musical ideas - Wakeman was playing around with the birotron, for one - but all the gloss cannot stitch together the album and compensate for the clunkers. An ugly Faberge egg. Self-produced.
Yes: Drama (1980), ***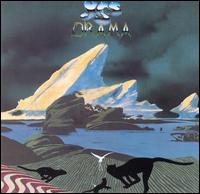 The "drama" may refer to the band's membership - Anderson and Wakeman both left for solo work. The Buggles duo of Trevor Horn and Geoff Downs replaced them; a fact which is supposed to shock! you, as they were a successful New Wave duo, not elderly prog-rock castoffs. The change helped: the band sounds more focused than they had in several years, although perhaps it was only improvement through reduction. Most of Yes's elements are the same - they still have long epic tracks, with less complicated arrangements, while Downes and Horn generally defer to the other band members. Where Wakeman played the hell out of multiple instruments, Downs supports rather than competes with the others, and uses a lot of warm and friendly synthesized tones. Nor does Trevor Horn stand out as much as Anderson; Horn's voice sounds a bit like a better version of Squire's. It's no secret that the band had been trending poppier for years, but while certain things (the production, the sophisticated pop language lyrics) are certainly easier to receive, the band's sound has tightened back to their mid-70s peak. Drama opens with "Machine Messiah" in form a long, shifting piece as you would expect from Yes, but the tone has changed. Instead of Anderson's mysticism or goofy sentimentalism, it has almost a Japanese cartoon feel - the lyrics reflect the title (technology!) and the playing is brightly colored. Sometimes it is the unexpected arena-rock opening to "Does It Really Happen?", or maybe Squire's incredibly catchy bass line in "Tempus Fugit" which catch the ear. Certainly, the band sounds alive and after you sort through various middling songs, almost everything has a spark. .The album does have its weak spots: "White Car" is a brief, fake symphonic piece about a man in a white car (an experiment oddly reminiscent of Fragile's "Cans and Brahms") and more time is wasted on what is presumably another Squire ballad ("Run Through the Light"). But aside from those clunkers, the band was both moving, and in the right direction; a progression halted when they broke up after this album.