The Zombies and Argent
aka Silver and the Dead
Albums reviewed: Begin Here, Singles, Odessey and Oracle,
Argent, Ring of Hands, All Together Now, In Deep, Nexus, Encore, Circus, Counterpoint.
The Zombies get a lot of good press these days as a "rediscovered" band that made excellent music. In an age of happy British Invasion pops songs and English R&B, the Zombies were successful with a different twist. They played moody jazz-pop, frequently employing minor keys, fabulous breathy vocals from singer Colin Blunstone, complex arrangements, and the smooth keyboard work of Rod Argent. A series of these minor-key pop masterpieces earned them initial success, but only temporarily. After a hideously long dry period in the charts (about 2 years) in which they moved towards a more ecstatic pop style, they recorded a final album Odessey and Oracle, which is a luscious pop masterpiece that promptly sank like a rock. The group disbanded about the time the album was finished, only to see "Time of the Season" become a post mortem hit in America. All of this was accomplished by a group that lacked a dominant soloist, and who were quite frankly dorks. Their strength lies not only in the songwriting skills of organist Rod Argent and bassist Chris White, but also in their marvelous vocal arranging, being almost equal to the Beatles in the latter. Vocalist Colin Blunstone has the most beautiful breathy voice, which perfectly compliments the mood generated by their minor-key, or atmospheric pop. Argent may have the most fluid at his instrument, but Paul Atkinson's guitar work is surprising sometimes, and Hugh Grundy was one of the most intelligent users of him drum kit around. Their biggest problem seems to have been that they were too complex for success. All in all, the Zombies were a unique, respected pop group that met with only intermittent success.
I wasn't kidding about the dork thing either. Just take a look at the cover of Begin Here and decide for yourself.
Personnel: Colin Blunstone (vocals), Paul Atkinson (guitar), Chris White (bass and backing vocals), Hugh Grundy (drums), Rod Argent (keyboards and backing vocals). Blunstone went on to solo career. Argent later led a prog-rock group named Argent, writing and producing with White.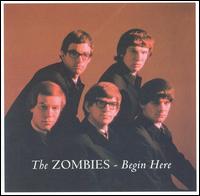 The Zombies: Begin Here (Apr. 1965), ***
Like many period albums, Begin Here was built around a hit single, in this case "She's Not There", and anything else that happened to be lying around. The latter consists of a pile of R&B fodder ("Road Runner", "Sticks and Stones", "I Got My Mojo Working", etc.), but also a nice selection of the group's own work as well. Beyond the band's two hits, Begin Here has a pair of brilliant tracks which feature the hit singles' cool texture (Gershwin's "Summertime", "And I Remember When I Love Her"), and a pile of more "normal" songs. Argent wrote the majority of the material and only had a few bombs (the imitation R&B "Woman" and the Beatles rip-off "Sometimes"), while White has a few solid tunes of his own ("I Can't Make Up My Mind, "I Don't Want to Know", "What More Can I Do"). When performing "Summertime" and their own material, the band frequently sounds unique - creating a sort of sultry sound (the interesting "The Way I Feel Inside" which mostly Blunstone singing a capella). The band's playing is fine - Argent gets in some nice work periodically, Blunstone is great, even Atkinson's acoustic 12-string playing is more than adequate, and Grundy is a sadly overlooked period drummer. Clearly R&B was not the way to go for the Zombies, and they needed to produce other sounds with more frequency. CD reissues usually combine tracks released on an American self-titled album, which include "Tell Her No" another terrific single similar to "She's Not There." Produced by Ken Jones. Many of the band's compositions were later released on singles, so a singles compilation might be a better buy.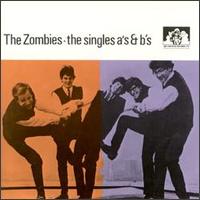 The Zombies: Singles (1964-69), ****
Thanks to their newfound popularity, labels have concocted a ton of Zombies compilations, and quite a few singles collections. All with with good reason; like the Kinks, the Beatles and almost every other reasonably pop-oriented band, singles were the way to go in the mid 60s, and especially with the Zombies. After Begin Here, the Zombies' label refused to let them record another album, so singles were the band's only outlet for a long string of pop gems - and subsequenly the only place to find them. The Zombies' singles show a band consistently focused on their own compositions, frequently employing minor chords and near constant themes of love and loss, and Blunstone's breathy vocals. Beyond their initial success with "She's Not There" and "Tell Her No", the band followed the same course - churning out one cleverly crafted piece after another from 1965-67 without commercial success. On the whole, these songs are closer to their earlier sound than the vocally dominant, nearly guitar-less Odessey and Oracle. Sadly, nearly every single the band released during this dry spell (seven singles, all told) - is of high quality on both sides. Be they a song from an obscure movie in which the group appeared (White's swinging 3/4 "Remember You") to a upbeat pop workout which morphs into a semi-psychedelic instrumental ("Indication"). Finally, after the band jumped to a new label (CBS) and started working on Odessey, Decca put a cover of "Goin' Out of My Head" as an A-Side, relegating the far superior "She Does Everything For Me", in one final attempt to take hold of the charts. "Time of the Season" was actually the third single drawn from Odyessey - both "Friends of Mine" and "Care of Cell 44" flopped, making that a stunning nine in a row. Some versions may have a US only single - "I Love You" b/w "I Remember When I Loved Her". Argent and White also released some new material after "Time of the Season" which is not quite as good, such as "Imagine the Swan" and the throwaway instrumental "Conversation Off Floral Street". There was another US single in anticipation of the RIP album ("If It Don't Work Out" written by Argent for Dusty Springfield years before), which may or may not be included in your compilation. The bulk of the songs are gorgous, and a singles compilation is an essential part of the Zombies experience. No matter which CD you purchase, it will have a fair degree of overlap with both Begin Here ("Woman", "What More Can I Do") and Odessey and Oracle, but pay no heed.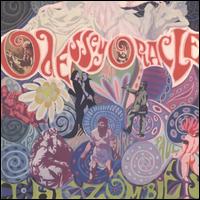 The Zombies: Odessey and Oracle (Apr. 1968), *****
By 1968 the Zombies had evolved from a cool (in a non-evaluative sense) minor-key pop outfit to a sonically beautiful one. Odessey and Oracle is very vivid; a collection of beautiful atmospheric flares. The band was still using the same romantically based lyrics as back in the early days, but both White and Argent were far more poetical (the poignant piano-pop of "A Rose for Emily"). Argent and White also produced the album, and they did a fantastic job. While certainly their own instruments are more distinct (White's bass is actually prominent), like any true pop the real focus is on the vocals. Argent has more lead vocals than before, but no matter who is singing the album has goddamn brilliant and vocal arranging. The album was painted with a wide palate of romantic moods, ranging from wistful ("Beechwood Park"), to comforting ("This Will Be Our Year"), to outright joy ("I Want Her She Wants Me", "Friends of Me"). They had been listening to Beach Boys--an audible influence in the more "daring" pop songs ("Care of Cell 44" - a love letter to a girl in prison, the avant-pop of "Changes"). However, a distinct art-rock touch that crops up now and again, most notably in some of Atkinson's guitar lines ("Beechwood Park" and "Hung Up on a Dream"). Argent, always the instrumental focus, also switched away from the organ indelibly linked to earlier songs, opting for more piano and mellotron. Odessey and Oracle is very much an album that conveys moods - usually atmospheric with frequent mellotron use by Argent ("Brief Candles", "Care of Cell 44"). However, a few songs are not as easily palatable as the melodic pop. White's "Butcher's Tale" is an initially off-putting anti-war tale set to Argent's cranky organ, but the use of White's ragged vocals was a deliberate statement -- a symbolic reminder amongst all the beauty, and (more importantly) a good song. Otherwise "Changes" is also pretty odd, alternating almost a capella sections with more normal verses, but it is marvelous after you get over the (relatively) steep introduction curve. Ironically, "Time of the Season", the only track retaining the Zombies' earlier minor key + organ sound, became a massive non-UK hit after the group broke up. It is well suited suited for this role as well, with a distinctive rhythm, the "who's your daddy?" line, supurb harmonies. With this track the band's transformation was complete, from dorky white guys in person to indifferent to smooth pick-up artists. One of my all-time favorite sing-along albums, because there are such a wide variety of lines from which to choose, and every track is wonderful.

Note that Argent and White seem to have been mixed the album with speakers in mind, as opposed to headphones ("Changes" especially), something which later appears in their work with Argent. And yes, "Odessey" is an incorrect spelling. By the group's artist, not me.

The Zombies: R.I.P. (1968-69ish)
After "Time of the Season" became a hit, Argent, White and some others started to put together another album with new material, old demos overdubbed and whoever was around. Blunstone may or may not have been involved - most of the vocals are both Argent and White, and whoever else they hired. It was never completed, and the material wound up either on little seen US singles trying to follow the success of "Time of the Season", Blunstone solo tracks, or went into the vaults. I have not seen a projected track listing, but from what I've heard of this material it's even more pop than their other work, with the band being subsumed by strings, etc., and generally not as good as their earlier work (**1/2 to *** range). I believe the box set Zombie Heaven has all the relevant tracks (and then some).
---
Repeat after me, Argent are not the Zombies. Again - Argent are not the Zombies. I know we'd all like them to be, but they are a vastly different band. Well, maybe not so vast starting out. Common wisdom has it that White and Argent took the harder side of the Zombies and ran of to form a rock band, while Blunstone took the pop side. I can't really dispute this, because I've never heard any of Blunstone's solo work. I only want to point out a few things - a) Argent was certainly a rock band, but initially they were one of the most melodic and poppish rock bands, before turning elsewhere, and b) Blunstone's solo career involved a good deal of work with not only Argent and White, but he was even backed by Argent (the group) during some of his work. Returning to Argent, they later went toward a heavier/more progressive sound heard on songs like "Hold Your Head Up" - a combination of a Ballard simple rock lick with Argent's organ soloing. They remainder of their existence was spent trying to follow whatever was popular at the time - turning to fusion, as well as anthemic hard rock. Ballard wound up ditching them for a solo career in '74, and their next album (Circus) was surprisingly good - especially for a semi-wanky concept album. But things were just downhill from there, dissolving into a pastiche off every style the group had ever done by the time Counterpoint came around.
Be forewarned - by an Act of Parliament, Russ Ballard is not allowed to be photographed without sunglasses.
Personnel: Rod Argent (keyboards and lead vocals), Russ Ballard (guitar, lead vocals, some piano), Bob Henrit (drums), Jim Rodford (bass, vocals). Ballard left after Encore and was replaced by John Verity (lead vocals, guitar) and John Grimaldi (lead guitar). The band broke up after Counterpoint, and both Henrit and Rodford eventually joined the Kinks.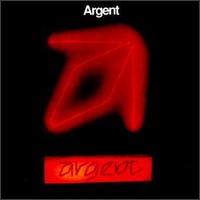 Argent (1970), ***1/2
What if the Zombies had soul? The fundamental difference between Argent and the Zombies is that Argent was very much a rock band, and the Zombies a pop band. While Argent's rhythm section is a relatively harder and less complicated one than the Zombies', the presence of Russ Ballard on guitar and co-lead vocals is a more fundamental difference. You see, Ballard had soul - providing a good foil to the lighter tendencies of Chris White and Rod Argent's songwriting and production. Seriously, Ballard's main contribution to the album, the classic piano-ballad "Lonely Hard Road", features lines like "Walking down this lonely hard road / Just to be with my woman," and big vibrato vocals sometimes in falsetto. However, with White and Rod doing most of the writing, Argent does not fall too far from the Zombie tree. In some ways it is as if Odessey & Oracle never happened, with the exception of "Time of the Season", and the band continued their organ-led pop. This album contains a pile of pre-O&O sound-alike songs with Rod on organ ("Be Free", "The Feeling Is Inside" and "Freefall" stand out), and even Ballard tries one ("Schoolgirl"). However, this lack of overwhelming change is partially due to the fact that Ballard doesn't do much more than play chord riffs ("Be Free"), and the rhythm section is rather low-key (where Grundy's busy noise when you need it?). In other words, Argent lacked a strong instrumentalist other than its namesake, who admittedly is not first-tier. Rod did dump the mellotron, and seems particularly classical minded whenever he cranks a solo ("Dance in the Smoke", "The Feeling is Inside"), but the band was cohesive enough that Rod does not need to carry the others. As for the whole soul thing, it does not overpower and is usually rather appropriate. Still, you can see how something like the downright gospel of "Bring You Joy" at least points towards others' later excesses, while being a billion times better. Argent and White's production and arranging is fairly low-key compared to O&O - there are only a few moments of inspired vocal harmonies (the a capella hymn sections on "Freefall"), and a great deal of empty space in songs (Ballard's "Liar" - later a hit for Three Dog Night, and the underwritten "Dance in the Smoke"). Even though Argent were not the Zombies, Argent has some gems as well. This and all their subsequent albums were produced by Argent and White.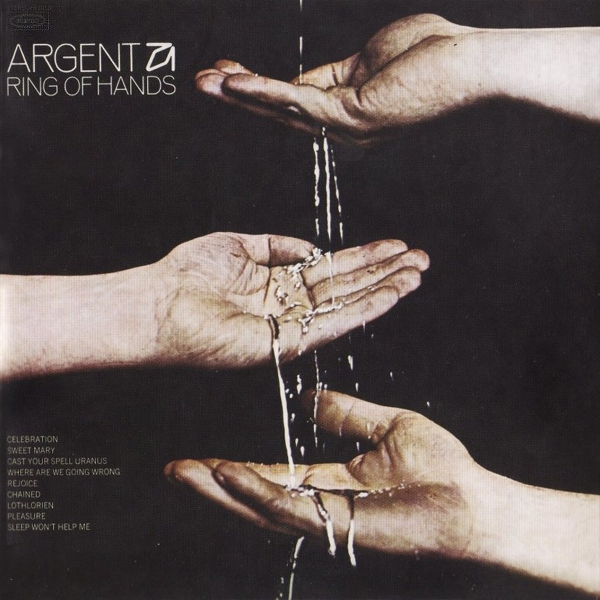 Ring of Hands (1971), ****
A delightful transitional album, as the band mixes both prog-rock and blues into good old piano-pop. It is not quite a freeform mixture; generally, they imported good elements. So, while Ring of Hands contains more traditional piano-pop songs ("Celebration"), gentle drug-loving blues ("Sweet Mary" which the BBC banned) and organ-driven prog epics ("Lothlorian"), there are some real mutations as well. Argent/White's "Rejoyce" is a romantic piano-pop song with a large chunk of New Testament references, bookended by Argent playing something which sounds suspiciously like a classical quote on grandiose church organ. Another example is Ballard's excellent "Cast Your Spell Uranus", which juxtaposes contemporary seduction and mythology lyrically, while giving Argent's organ free reign in large sections. (Assuming you can handle a song with that ridiculous title.) Or, take those interesting Argent harmonies, combine them with piano, some periodic bombast, and you get, well, a strong precursor to Queen (or a piano-pop mutation par excellence) on "Pleasure". Maybe you like the more gruff, hard rocking side of the band--try "Chained". It may recycle a rhyme from "Lonely Hard Road" (road/load), but it avoids the trap of being another man-put-upon song through innovative vocal harmonies. While the music is generally hunky dory, Ballard's role as a guitar player seems ill-defined. He does play clever little chord patterns where possible ("Celebration"), and his distinct slide work makes a good contrast to Argent's organ. On Argent's pop songs Ballard is usually relegated to distant sideman (the buried acoustic guitar on "Pleasure" and "Rejoyce"), and his slide guitar is a poor fit for the overtly prog sections ("Lothlorian"), so sometimes the band sounds like a less technical ELP. Amidst all of this the rhythm section does an excellent job of adapting to the changes in styles. Henrit and Rodford won't be mistaken for players in Yes or most any real prog-rock rhythm section, but they do a good job. Ring of Hands' most puzzling moments come from the band's blues side. "Sweet Mary" is fine enough, but why do a full-blown Cream impression on "Sleep Won't Help Me" with Ballard imitating Jack Bruce's voice and Clapton's guitar? The only serious timewaster is Ballard's "Where Are We Going Wrong?" which is appropriately placed at the end of the album, so the discriminating listener can shut the music off right before it, instead of listening to Ballard tread water. All in all, an entertaining album that should have appealed to many, but apparently did not. Still, this is the place where I would start with the band if you are not a Zombies fanatic, as it showcases the band before they really shifted away from piano-pop.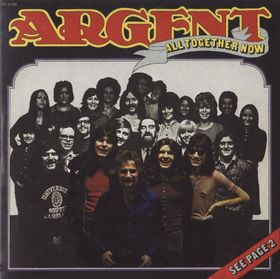 All Together Now (1972), **1/2
At this point Argent began to look like they were just following the latest trends with their mixture of mainstream rock and prog. All Together Now is a strange mixture of contemporary ideas which never coalesce. Gone are the piano-pop, interesting vocal harmonies, and group prog sections. Tracks seem to be either shades of hard rock (Ballard) or shades of ELP (Argent), even though the White/Argent songwriting partnership again dominates the record. The group's first hit, "Hold Your Head Up", is a good example. In the edited single, the song is a rock solid rock anthem, focused around the simple thumping of the rhythm section, Ballard's neat little chord riff, and the title's repetition. The album version belies the fact that Rod's solos has become increasingly twiddly, seen in a long middle section. There are also a pair of really disposable tracks - the empty, pompus bombast of "I am the Dance of Ages", which dances in circles and goes nowhere to a pounding Viking beat, and Ballard's obnoxious, 50s influenced "He's a Dynamo." No, he is not a dynamo. He is an annoying, annoying song. In general, Ballard has a larger role on All Together Now--he provided many of the lead vocals, and his guitar is louder and used more frequently. One of changes he pushed is that Argent sometimes gets ...funky. Yes, funky. It only happens in a couple of songs - Ballard's catchy guitar-powered "Tragedy" and White/Argent's more rote "Be My Lover Be My Friend". Not an awful decision, just unexpected, although both songs feature some annoying vocal descants. Concurrently, maybe it was the whole "not charting any albums or singles" thing, but Rod decided that piano-pop was out, and ELP was in. Oh, yes. So now we get a nice piano boogie with honky-tonk flourishes ("Keep On Rollin'") and one of the most disconnected prog-rock suites I've ever encountered ("Pure Love"). In this suite, after a brief organ intro ("Fantasia"), Rod launches into a long solo organ voluntary which sounds exactly like the sort of thing my church organist used to play while the offering plate was being passed. Intricate enough to demonstrate his skill, and keep you mildly interested before coughing up money. The main section (actually called "Pure Love") is probably the best track (or segment) on the album. After a good ELP-derived intro (think "Stones of Ages"), the band launches right into Cream territory. You might have thought "Sleep Won't Help Me" was just an oddity, but this is the real deal. The song has a Cream-like mid-tempo and heavy sound, with Ballard playing an excellent slide guitar, and Rod singing like a Jack Bruce withminus the nasal problems. This is the sort of thing that is just flabbergasting to find - a blues hard-rock number buried alive in a progressive suite. All told, it manages to reflect both sides of the band - the more common hard rock side and the prog-rock side - at their finest. The ending segment ("Finale") is just a scaled down version of "Prelude" with the full band, incorporating one of the motifs of the earlier part which Rod likely lifted from some classical work. A stab at the mainstream market, and moderately successful artistically. It was very successful sales-wise, no doubt propelled by "Hold Your Head Up", which made the Top Ten in both the UK and the US.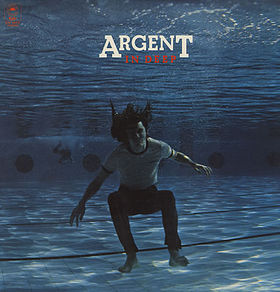 In Deep (1973), ***
This was the first Argent album I bought as a Zombies fan (it was the first one I encountered) and I remember just hate, hate, hating it. "This doesn't sound like the Zombies at all!" I thought, and promptly chucked it into the closet. Now three or four years later, and with sufficient background knowledge, it does not seem awful at all. In fact, as you've no doubt noticed, I think it's better than All Together Now, which is an odd position to take. In Deep is certainly not much better, but enough to make it slightly above average. Much like All Together Now was showcased "Hold Your Head Up", this album opens up with Ballard's signature anthem "God Gave Rock and Roll to You", which Kiss later covered. This song is surprisingly complicated given that it is an anthem (cue the lighters) and one about rock music. It has a nice little prog intro, before Ballard comes on and introduces the main tune with a characteristic guitar solo. The song's heart has heavy emphasis on the third beat (1-2-3-4), and I also have this odd visualization of either female dancers or soldiers marching along, raising their legs so that exactly when third beat gets that extra emphasis the leg reaches the highest point, and then goes back down. Not quite a leg kick, but you get the idea. Anyways, the song dies down and the band returns to their early sound for just a moment - Ballard gets very quiet and quasi-classical-jazzy on guitar, and there is a nice, brief dual vocal section between him and Rod. That is where the song should have ended, but then the intro is repeated, and you are stuck with another couple minutes of repeating that same old chorus, rather pointlessly this time. Which brings me to one of this record's big flaws: a great deal of needless ballast. In Deep was recorded quickly, and it shows in places. Both White's population paranoia "Candles on the Water" and the A/W composition "Losing Hold" are bloated wastes, and the latter's lyrics are direct precursors all those horrid 80s pop clichés. Ballard's other attempt at an anthem, the underwritten "It's Only Money Part One", is the chief reason I initially hated In Deep. At the same time, the recording period might have helped the album. Argent/White's "Be Glad" sounds like a song which did not make it onto Ring of Hands - a long, piano-pop and prog mixture about being happy. While "It's Only Money Part One" is a single-minded bore, "It's Only Money Part Two" is a completely different matter - an odd stylistic conglomeration that marks a brief return to better song arrangements. Watch out for the odd chorus-of-overdubbed-Rod Argents-singing section, though. The song may have been an afterthought (as the entire album is underwritten), but like old Jupiter and Zeus, the offspring is greater than the parent. Argent/White's "Christmas for the Free" is a pretty blatant attempt to cash in on the holiday market. Whether by design or accident (Ballard became sick in the studio) it is a decent little McCartney-esque piano tune, with at least one hook which catches me off guard, and some "where is the peace?" lyrics. The album's closing track, Ballard's "Rosie" is a toss-off bar-room boogie certainly, but it's harmless, and resisting the urge to shout "Rahoooooseee" along with the group is harder than one might think. The album is only marginally better than All Together Now, and is marked higher mainly because its lows are not as low. Argent's last album before the band really started to go awry.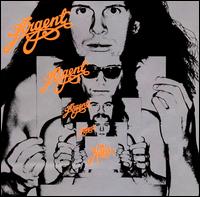 Nexus (1974), **
Below average (well, that's what two stars means). The American cover is a warning sign - a long haired, bare-chested, puffy sleeved Rod Argent bathed in red light, welcoming you to his special hell. (What an odd choice for a cover - Rod Argent the nightmarish sex symbol.) Musically, Nexus seals the band's fate for good as trend-followers, but respectable ones, as the music has real substance, and the songs are more developed than In Deep. Right from the opening moments, it is obvious that Rod has gotten serious; that's right - Uh Oh, Love Synths Have Come to Town - and with quite a big sound. The first three tracks ("The Coming of Kohoutek", "Once Around the Sun" and "Infinite Wanderer") are full-blown stabs at instrumental prog-rock. Make that, disconnected, watered down ELP-like and dated instrumental prog-rock. Even with those qualifiers they are certainly worth a listen. Ballard's a bit more involved with Rod's prog tendencies then before, and his presence gives the band a distinct personality (the opening of "Once Around the Sun"). Henrit gets points for trying, but Rodford is really worthless here. Seeing as how he's Rod's cousin, you have to hope nepotism did not overrule logic in the lineup. The sad fact is that with the exception of Rod, these guys pretty much pale in comparison to other prog-rock groups. But still, Nexus is tolerable, and while waiting, and waiting, and waiting, for the next ELP studio album to arrive, many fans likely spun this and got a cheap fix. Far and away the best track, "Music from the Spheres" is a much jazzier take on prog-rock. Rod's quickly panned Rhodes electric piano sounds like Max Middleton placed among a rock group. The song's ending resembles a simpler version of Yes's layering of sound. The electric piano does date the song a bit, but I would listen to it in front of others. In between these is Ballard's "Love", a throwback to the group's earlier Love and Joy days lyrically, but quite the product of the times musically with electric piano, messy group chorus, and earnest lyrics. Very sincere, rather nice, but glossy enough to be a 10cc song drained of all irony. Also, because Rod and Chris liked to mix everything for speakers and not headphones, use of the latter may nausea with the electric piano getting panned back and forth a lot. You have been warned.
Listening to the back side of Nexus is almost as treacherous as walking off-road in Angola. This is Ballard's domain, as he finally placed a large quotient of songs on his last Argent album. I did not peg him as the type, but he plows straight into contemporary Deep Purple territory. Mind you, not the good Deep Purple; this is the post-Gillan Deep Purple ("Gonna Meet My Maker" - whose title says it all). Listening to Ballard rip off Gillan's vocal style ("Thunder and Lightening") is both funny and tragic. Or what about the odd, Robert Bolt meets Bolero track "Man For All Reasons"? I mean, jeez, I thought we were done with all the Bolero stuff years ago. Ballard's lyrics are often just lists ("Love" and "Man For All Reasons"), a bit of an odd approach. Of course, the lone Argent/White track ("Keeper of the Flame") on the back side is a big blunder, as Rod put misplaced passion into "Dance of Ages" like bombast. This is the Rod Argent of the cover - bizarre, ominous, and overly-serious. The back's concert photos are also a bit disturbing. Well, just the fact that Rod looks like he's not wearing any clothes at all, with his left hand up behind his head, and his left reaching down in front of him, but with the photo of Ballard blocking where his hand actually is. Sure, sure he must be playing his keyboard, but the transformation from Rod Argent - dork squad member, to Rod Argent - indecent exposurer, is entertaining nonetheless. Thus, the nexus turns out to be one between prog-rock and hard rock, with occasional dissonance from the mixture. "Thunder and Lightening" was released as a single in a pretty obvious ploy to pick up some of Deep Purple's audience, but Epic records alone knows why "Man for All Reasons" was also a single. Neither charted, nor did the album.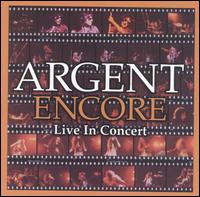 Encore (1974), ***
I generally have little to say about live albums, and this is no exception. Cherry-picked from three different nights, Encore a double album, recorded while the band was touring behind Nexus. Mainly they stick to anthems (both parts of "It's Only Money", "God Gave Rock and Roll to You", "Hold Your Head Up"), with Rod bringing in some prog pieces ("The Coming of Kohoutek" which is reprised almost verbatim, "Music from the Spheres") and the pompous ("Dance of Ages" and "Thunder and Lightening" is just as annoying live, if not more so). Ballard's "I Don't Believe in Miracles" is one of the few lighter moments on the album, and had been a hit for Colin Blunstone a couple of years before. Its inclusion is along the lines of Nexus' "Love"--a nice little piano-based song, which offers some relief compared to the rest of the album. Although the band does not reach back to their first two albums, they do close with a version of "Time of the Season." Not as scary as it might be, but this version does exaggerate the existing rhythm, such that it becomes kind of ...funky. Not dastardly, just a dated interpretation. Musically, there are few surprises - Argent and Ballard have the same level of balance as their studio albums would suggest, Henrit's not as exciting as I thought he might be, and Rodford's a bit better (he even gets a spotlight on "Hold Your Head Up"), so I take back any suggestions of unjustified nepotism. Useless fact - the album was entirely mixed using headphones. Ballard left around this point, and this is his last appearance.

Circus (1975), ***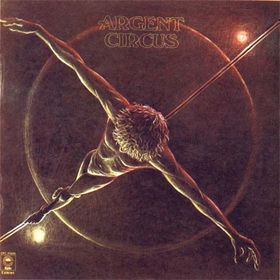 "Jumping the shark" refers to when a show has crossed the final line of taste. The concept does not work with bands as well as it does for television for various reasons (likely sample size, trends move faster, etc), but if ever there was a "jumping the shark" moment, on paper at least, this would be it: the replacing of Ballard with two people (guitarist John Grimaldi, and singer/guitarist John Verity), and then recording a concept album. Better yet, a concept album about the freaking circus. Popular conceptions of the circus are a petrie dish full of clichés - the sad clown, jesters who have behind the scenes power, tyrannical ringmasters, bearded ladies, and other figures of this ilk. Recording a concept album about the circus is like giving a teenager matches and a gallon of gasoline - all you can get is trouble.
Fortunately for all involved, things worked out well. Much of this album sounds like the first side of Nexus blended - mixing the overt prog-rock of "The Coming of Kohotek" with the fusion sound of "Music from the Spheres". Despite Ballard's absence, the rhythm section retains some of their funkiness, which, when combined with Argent's electric piano, gives sections a pronounced Jeff Beck feel. Thus, Circus is very much a mid 1970s album, with funky beats, phasing, echoed guitar and the like ("Circus"). However, Rod Argent is still Rod Argent, and as the music veers between prog and fusion, he retained his distinctive touches, like frequent background mellotron ("Highwire", "Flying Trapeze"). Speaking of Beck, new kid John Grimaldi has a few flashy moves of his own, sounding a bit like a proto-shredder (the 7/8 section of "Highwire"). It is easy to see why Rod was excited to keep the band going, but he drastically misuses Grimaldi as ornamentation for most of the album. Verity's role is even more uncertain - Rod sings all the lead vocals, except for Jim Rodford's "Flying Trapeze", where the author might be singing. Rodford kicks up a nice bassline for what was likely his songwriting debut, and his lyrics, although simplistic ("Flying high / Turning in space / Indecision / Faltering grace") are effective.
Rod returned to his piano-pop ways as well, coaxing backing vocals from the gents. The catch is that both songs are slooowww. His last gem, "The Clown", is quite beautiful and heartfelt, although it goes on too long and has a bothersome synth solo. Its lyrics are markedly more poetic than those heard on Argent's previous few albums, which may have been related to the fact that the shared Argent/White songwriting agreement ceased and Rod started writing all the band's material. While "The Clown" is stately, "Shine on Sunshine" lacks its strength, and it veers off into Obvious Stevie Wonder Imitation Land, both in vocals and synths. Proof? Try these lyrics - "Shine on sunshine; paint my life of grey; Shine on sunshine; weave your spell always." A happy little song about being in love, and then praising sunshine. Alas, like so many pretty things, it too is empty-headed.
Circus has only a couple of outright filler tracks (the annoying "The Jester", and the brief pointless experimentalism of "The Ring" which is what? electric piano harmonics?), but all the tracks have a good portion of hot air to let out. So, if you can tolerate some excesses and inherent mid-70s-ness the remainder is pretty strong. In general, a nice album which failed to chart.

Counterpoint (1976), **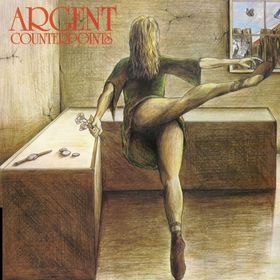 Last stop, last stop! Everyone out at Counterpoint. Watch your step, young man - it's a bit uneven. Why, now I warned you at the last station that it was not pretty beyond. Out here, it gets pretty barren, pretty quick. This was last port of call for Argent the band: not bad enough to rest in an unmarked grave, but not good enough to get a nice tombstone.
Rod made one final calculated move for commercial success with "On My Feet Again", combining both of his previously successful styles. Thus, the song's intro is a nice bit of piano-pop straight from McCartney, before giving way to more of a hard rock sound, a la Argent's 70s anthems. The track also makes clear why Verity got his job-- he sounds like Russ Ballard! Fortuitously, Henrit was ill and unable to record, and Phil Collins was his replacement. Thus, their fusion instrumentals are more nimble than before, and Grimaldi really shines when let loose (his "It's Fallin' Off" and Rod's "I Can't Remember, But Yes"), although he does sometimes get so into his fast runs that you wonder if he's in the same key as the rest of the band. This is really the band's dominant strength at this point, and Grimaldi was definitely a fret wizard. His own "Waiting for the Yellow One", while nothing special, is a bit of a throwback to earlier classically influenced rock, and might have foreshadowed some interesting songs, had the group survived.
Otherwise, Rod does some last ditch impressions to keep the band afloat - Stevie Wonder (the sickeningly saccharine "Butterfly"), and a Ballard impression on "Rock and Roll Show", using Verity's sound-alike vocals and slide guitar from Grimaldi. If you thought Circus's piano-pop was slow wait until you hear "The Road Home", which features Rod slowly rambling about the past for over seven minutes with his electric piano. Placed at the record's end, it makes an excellent insomnia cure. There is no need to listen to Rodford's own seven+ minute track, which is a slow, dark track with cryptic, vaguely revolutionary lyrics. "Time" is what you will wish you had back after a listen. In listening to Counterpoint, one understands why Rod decided to end the band at this point, especially as fusion was dying out. Unfortunately, Argent went out parroting both themselves and others. Produced by Argent and White, "in conjunction with Tony Visconti," the longtime Bowie producer.
Is this the dream you're crying for? Try the Music Page instead.