Big Star
I didn't know it could be this way.
Albums reviewed on this page: Cry Like a Baby, Dimensions, Rock City, 1970, #1 Record, Radio City, Live, Third/Sister Lovers,
I am the Cosmos, Bach's Bottom, One Day in New York, Like Flies on Sherbet, Live in London,
Feudalist Tarts, No Sex, High Priest, Dalai Lama, Black List, Clichés, A Man Called Destruction, Set.
Big Star were a Memphis power-pop band in the early to mid 1970s. While the mainstream passed over their work, it influenced those who did hear it, such as future members of the dBs. Led by Alex Chilton and Chris Bell, who both played guitar and sang, Big Star was only one of a couple of groups
(including
Cargoe
,
Rock City
and the
Hot Dogs
)
releasing material on the doomed Ardent label
, recording in the same studio and playing around with pop songs in a town known for its soul
. Finding no success with their splendid

#1 Record

, Bell soon quit, and Chilton put together the terrific

Radio City

. Again, the album went nowhere, and bassist Andy Hummel quit.
Down to only two people (Chilton and Stephens) the duo started recording a third album, which they abandoned in 1974. Chilton went solo, and Big Star's last attempts were released four years later to much acclaim. Bell recorded a bunch of solo recordings, but died in 1978; Stephens works at the recording studio in Memphis; Hummel became an aerospace engineer. Big Star's last album marked the start of Chilton's "fuck this" period, which lasted through the mid 80s. After he mellowed (or recovered) he started to do his material straight, embarked on a careening solo career that found him acting like a 60s soul/R&B cover band from the mid-80s at least through the mid-90s. (Occasionally, he'd pen a good sarcastic original amongst the covers and re-creations). Big Star reunited in the 1990s, if by "reunited" you mean Chilton + Stephens + two guys from the Posies. Chilton himself passed away in 2010.
Big Star: Chris Bell (guitar, vocals), Alex Chilton (guitar, vocals), Jody Stephens (drums), Andy Hummel (bass). Bell left 1972, and Hummel quit in 1974. John Lightman replaced Hummel for some live shows. Band disintegrated thereafter.
---
The Box Tops: The Letter/Neon Rainbow (1967)
Chilton's soul group, often just him and session players. The title track was a big hit.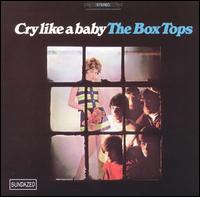 The Box Tops: Cry Like a Baby (1968), **
A teenage Alex Chilton first came to fame as the lead singer of this group. Not that you hear much of the real group; songwriters Dan Penn and Mike Oldham provided most of the material and Penn's production is easy-going southern pop: piano/organ in the middle, strong bass lines, scant guitar, horns, strings, even gospel backing vocals on occasion around Chilton. (Weirdly, the album's closest approximation to rock is a cover of Motown's "You Keep Me Hanging On"). What made the "group" work was Chilton's voice - leaning heavy on the accent and gruffness, using the lower part of his voice, making him sound like a man in a mid-life crisis. The songs are mostly unmemorable soul and pop numbers, although I like the cover of "Weeping Analeah", and some of the Penn-Oldham songs are decent ("Every Time", "Fields of Clover"), even if they lack something. Fortunate then, that the Penn-Oldham title track was a huge hit (and a great song) - using every production aspect mentioned above, and including a catchy electric sitar solo. Not much to stir your soul, but nothing obnoxious.

The Box Tops: Non Stop (1968)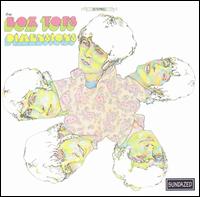 The Box Tops: Dimensions (1969) , **1/2
All hail the five headed Chilton! This was the Box Tops' final album, still using the same basic approach: Chilton singing over the studio house band. Both Penn and Oldham weren't involved, and the material is stronger. The producers (Tommy Cogbill and Chips Moman) pulled back on the horns and strings and let the band stretch out more than on Cry Like Baby; so Dimensions has electric guitar solos ("Together"), blues numbers fronting piano ("I Must Be the Devil"). In other words, it sounds like a band playing on it (true); just not the actual Box Tops. The album's big single was "Soul Deep" which employs the Chilton soul voice successfully for more AM gold. When I first put this album on, I instantly went - "oh, this is THAT song" - it was anonymous radio favorite of mine. Given that they recorded pop music, the ones on here are surprisingly decent - "Sweet Cream Ladies" about prostitutes, Neil Diamond's "Ain't No Way", Chip Taylor's "I'll Hold Out My Hand", and Chilton's own "Together" and "(The) Happy Song" in a folky/country version. (Also, this album makes me realize that Chilton sounds like a southern Neil Diamond.) Even so, they might have run out material, as the album concludes with a long blues number, built around "Rock Me Baby", which is basically the house band doing jamming with restraint. As far as late 60s pop albums go, this is pretty solid, and leagues beyond some of the Chicago dreck, mostly due to the uncredited guys playing on it.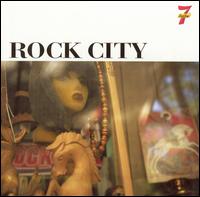 Rock City (rec. 1969-70, rel. 2003), **
Rock City was a studio band with a pre-Star Bell and Stephens, along with Thomas Dean Eubanks on bass and Terry Manning on keyboards. Eubanks was Rock City's main figure, writing most of the material and endowing it with his hoarse vocals. Most of his work seems like a scrapbook of others' post-psychedelia ideas: acoustic intros to hard rock ("The Answer"), tough acoustic rock ("Introduction"), dramatic soul ("Shine on Me"), pre-prog solo organ ("Sunday Organ"), and some middling power-pop ("I Lost Your Love", "I Think It's Time to Say Goodbye", "Lovely Lady"). The album's standout track is Bell singing an early version of "My Life is Right", even if he almost wails on the chorus. His guitar work is usually a song's high point ("I Lost Your Love" is a good example) but it can't offset Eubanks' damn irritating habit of scooping his vocals ("The Wind Will Cry for Me") which makes me ding the album's rating. With some better songs, or even with a better singer this would do better. As it is, Bell's plaintive, confessional songs (including a version of "Try Again") don't do well when surrounded by Eubanks' fake knockoff versions of others' big ideas. A historical curiosity.
The CD re-issue also includes a couple of "extra" tracks: both sides of Eubanks' T. Rex-rip off "Oh Babe" from 1974, and a post-Rock City take on "Feel" with Bell, Stephens and Manning, which is pretty close to the Big Star version. Eubanks faded, while Manning continued as a studio engineer and backing player for others, including Chilton and The Hot Dogs.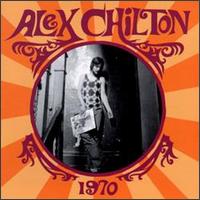 Alex Chilton: 1970 (rec. 1970, rel. 1996), **1/2
At this point it was not entirely clear what Chilton was going to do. Post-Box Tops, he recorded these sessions in Memphis with many of the people in the same scene which would produce Big Star, before embarking on a failed attempt to become a folkie in New York. 1970 shows Chilton trying on several styles, and distinct voices as well. His Box Top soul growl ("I Can Dig It", "Free Again", "All I Really Want Is Money") or a bluesier tone ("Just to See You", "Come on Honey" covers of "Jumpin Jack Flash" and "Sugar Sugar") . Most of these tracks have some big limitations: his main backing band (producer/musician Terry Manning and drummer Richard Rosebrough) are merely adequate, and some slide guitar gives the album that according soul/country feel. Nor do these songs have much in the way of hooks, with the exception of "Something Deep Inside". However, you do hear the future focus of Big Star's sound: good vocals and excellently recorded guitars. Chilton also has a good sense of humor, and a good portion of these songs are probably tongue-in-cheek, such as his heavy cover of "Sugar, Sugar", "All I Want is Money" or "I Wish I Could Meet Elvis" (on which he sings with yet another voice - something like a parody of Roger McGuinn: high and tight). Chilton does show his (presumably) unaffected voice on three great, otherwise lost pop songs: a straight version of the Box Tops' "The Happy Song", "Every Day As We Grow Closer" and "The Emi Song". All three show that Chilton's pop approach was more simple than the Big Star guitar power-pop: folky or based on gentle piano progressions. In retrospect, it's hard to see how this scatterbrained solo attempt would have been accepted. With the Big Star/Chilton cult, however it provides some new material (the three pop songs) and a historical marker in Chilton's development, while showing just how valuable the other members of Big Star were.

Big Star:

Nobody Can Dance

(rec. 1971, rel. 1999)


Early rehearsals with bassist John Lightman and without Bell, plus a soundboard recording. Unheard.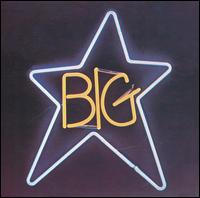 Big Star: #1 Record (1972), ****
Every time a band makes it thanks to word-of-mouth, think of this: both the Velvet Underground and Big Star gained fame even though there were few copies of the albums to hear until they were reissued in the early 1980s. Big Star was one of the first American power-pop bands, and arguably the best. They were sincere: singing about broken loves, the lives of teenagers, probably their own lives. Their sound was based on the Beatles, the Kinks, the Byrds, and anyone who could be earnest without devolving into a whine. Part of their secret lies in production - never have guitars glittered so, and the vocal harmonies, additional percussion give an overall feeling of hard work until completion. There's a divide between the harder power-pop which makes Badfinger look like professional hacks ("Feel", "When My Baby's Beside Me", "In The Street", "Don't Lie To Me" are all highlights), and more poignant, often acoustic, songs ("Ballad of El Goodo" which just glistens, "Thirteen", "Watch the Sunrise"). The albums sort of trails off towards the end, with some lesser songs (the second-rate flower-era "The India Song", "Try Again", "Give Me Another Chance") all tending more towards their lighter sound. Even so, they do all the little things right - the tambourines, the noisy break in "Don't Lie To Me", sparse use of keyboards, and the guitar solos. Granted, Chilton's vocals are much stronger than Chris Bell's, but Bell is often singing about frustration or trying to assure himself, and his vocals work well in those situations. But my God, they had an ability to capture adolescence with the folky "Thirteen", or the bored teenagers with "In The Street". Everybody has been there - driving around your little town at night with nothing to do, felt like they have to keep trying in the face of failure, or wanted to yell "don't lie to me!" These were ordinary kids, making damn fine music.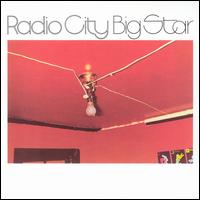 Big Star: Radio City (1974), *****
Radio City is several things: it is uplifting, honest, heart wrenching, and lovely. Bell left, off to fulfill his tragic destiny, and Chilton scaled back the acoustic, putting more power in the power-pop. The result is music with the Stones' brawn and grit, but firmly within pop's realm ("Life is White", "Mod Lang"). Radio City still built on #1 Record; it has teenage anthems ("Back of a Car", "September Gurls"), and concludes with direct and honest solo acoustic song ("I'm in Love with a Girl"). Chilton was ever devoted to the Beatles, and some of the slower, less guitar-oriented songs have the mystical daze of the late Beatles around them ("Daisy Glaze", the charming "Morpha Too"). Since I cannot really do Radio City justice, (and indeed, there have been many words on the subject written elsewhere), I just want to briefly mention a few factors in Big Star's genius. One is their relationship with Ardent Studios, where they recorded. The other albums power-pop that came out of the studio at this time (Cargoe, and the Hot Dogs' Say What You Mean) also had the same finely tuned production. The band's close relationship allowed the studio to perfect their sound further, in the studio itself, a luxury which few bands had. The other is Jody Stephens' drum style, which is bouncier, more varied and a bit more forceful (and as a consequence, more interesting) than his compatriots in Badfinger or the Stories, to name a few. It seems that a lot of power-pop drummers tried to update Ringo's style for the 70s, using a fuller but still basic sound, while Stevens' playing has more depth. Whatever the elements, Radio City was the crucible in which the band crystallized.
So many conflicting emotions, all strong; so many mixed internal signals. #1 Record reflects the teenage conundrum; Radio City is the condition itself.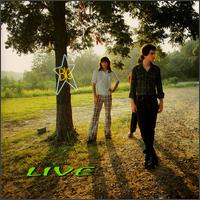 Big Star: Live (rec. 1974, rel. 1992), **1/2
Big Star never sold enough records to merit a live album during their existence, but in 1974 they did a live in the studio session for a Long Island radio station. Big Star fans will want Live, but it is not essential. Just a trio (with John Lightman on bass) the set lasts under fifty minutes. No real surprises in Chilton's selections: mostly drawn from Radio City and nothing from their to-be-recorded third album. Chilton breaks out a mini acoustic set in the middle with "Ballad of El Goodo," "Thirteen," "I'm in Love with a Girl" and the album's lone surprise: Louden Wainwright III's "Motel Blues." Their performance is fine, but doesn't deviate much from the studio recordings.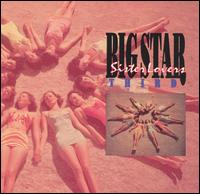 Big Star: Third/Sister Lovers (rec. 1974, rel. 1978), ****1/2
You may hardly recognize Big Star on Third/Sister Lovers: the band sounds transformed. Hummel had left, Chilton's drug use slurred his vocals, and the band's previous perfectionist simplicity was replaced by sundry outside sounds: strings, female backing vocals, honking saxophones. Sure, Third/Sister Lovers is a power-pop album more or less, but a deranged one. Chilton was messing with pop's templates and creating moods, rather than recording any sustained band performance. Their previous work was credibly created live; T/SL's interwoven pieces would be a hindrance. The electric power-pop songs have messy strains of madness ("You Can't Have Me", "Kizza Me", "Thank You Friends") and Chilton's ballads are transformed into ragged voiced chamber-pop ("Stroke It Noel", "Blue Moon", "Take Care"). At the other end, Big Star never sounded so numb and down before - the solipsistic extension of previous moods like "Dazy Glaze" comes on slow, bleak tracks like "Big Black Car" or "Holocaust." Except for Stephens' "For You", the whole album feels like Chilton couldn't decide whether to walk away or keep on working. He was tired of giving himself and having it not be noticed - "Get me out of here, I hate it here" he sings in a quiet moment. This corrosive uncertainly leads Third/Sister Lovers to have the same stand-offish feel of many artists who have turned their back on the mainstream, compounded with the outpouring of one man's filtered mind. Their previous album's had a pure feeling to them, as Bell and Chilton outpoured, but with T/SL, Chilton's whole approach had changed; songs deal with frustration ("Thank You Friends", "You Can't Have Me"), or with have a mocking tone ("Jesus Christ"). Velvet Underground sounds come through as well, not only with a cover of "Femme Fatale" but in the feedback guitar part in "Kangaroo", and the album's general pattern of cultural interference. Some of the work also resembles another disturbed un-hero - Syd Barrett - not only Chilton's slacker vocals, but the disquieting slide parts on songs like "Holocaust." Chilton was not seeing things right, or thinking things clearly, the same sort of quirkiness that inhabits Barrett or Alexander Spence's work. Chilton wasn't that far out there, but compared with their previous albums, he's on the moon. The album was never really finished (how could it have been?) and was released in 1978.

Out of all the tracks on the CD issue, the half-joking cover of "Whole Lotta Shakin' Goin On" became the unlikely blueprint for the rest of Chilton's career.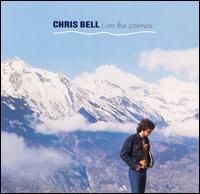 Chris Bell: I am the Cosmos (rec. 1970s, rel. 1992), ****
After leaving Big Star, Bell recorded an album worth of material in Europe with Rosebrough and bassist/organist Ken Woodley, which was unreleased at the time. These solo recordings are the proper heir to Big Star's first two albums - the Anglophile power-pop, acoustic work and personal lyrics. The sheer amount of Big Star-like material is fantastic, and Bell acquits himself well on guitar. The title track is an excellent example of what makes Bell good - instead of self-propaganda or love proclamations, Bell sings of melancholy or doubt ("Every night I tell myself I am the cosmos") over his riffs. How he sings is also important; Bell's vocals were always the weakest part of his contributions, offset in Big Star because Chilton had The Voice. He had the habit of writing songs in keys too high for himself - and braying as a result. Some of this is to his advantage, reflecting the personal nature of his songs, perhaps following John Lennon ("Look Up"). It's also a large sticking point, and his voice probably derailed his attempts to sell the album when recorded. But those who can live with his voice will find a treasury of songs along the Big Star power-pop trajectory, such as "Get Away", "I Don't Know" and the title track. He also branched out - "You and Your Sister" and "Though I Know She Lies" fall more as singer-songwriter works (with Chilton on backing vocals on the former), and "Fight at the Table" is more rollicking old R&B than anything else. On the whole, I Am the Cosmos has some holes ("Make a Scene" has a great riff but lacks a strong middle, "Fight at the Table" is a bit of a dud), and lacks the power of Big Star's backing, but sounds more like Big Star's third album than Third/Sister Lovers.
After he was unable to sell the album, Bell had a lot of personal problems and largely left the music industry. Chris Stamey's Car Records eventually released "I am the Cosmos" as a single with "You and Your Sister" in 1978, but Bell died in a car accident soon afterwards.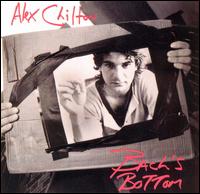 Alex Chilton: Bach's Bottom (rec. 1975-76, rel. various, mainly 1981), **1/2
Chilton's post-Big Star discography is a real mess, mainly because his recordings had limited and scattered release in the late 70s and early 80s. And, well, the reason for that may have been because it sounded like was drunk/hungover and/or didn't give a damn and just screwed around in the studio, never completing songs or playing tattered covers. Bach's Bottom collects the 1975-76 sessions with producer Jon Tiven and Memphis regulars, which did not yield an LP, although portions were released on the Singer Not the Song EP in 1977. It's more of a historical document than a regular album, including studio chatter and plenty of flunked takes. But hell, at this point it doesn't seem like Chilton could ever complete a song. This is where he really started to lose focus, sounding more like the erratic Replacements-idol then the sharp Big Star frontman. Chilton still had tremendous talent and personality, even if he was steering back towards R&B and regular rock. "Take Me Home and Make Me Like It" is a drunken tirade, but the barroom antics and R&B feel make it something from his own Exile on Main Street. While its a good song Chilton was a mess and Bach's Bottom has three versions of the song, the latter two turning into shaky jams. Even the other good power-pop songs have dark clouds: Tiven's "(Every Time I) Close My Eyes" is about strong disorientation, and "All of the Time" flies everywhere. Otherwise the album is disordered covers or workings of older material (1970's "Free Again" shows up twice, for example). Some of these would be generously called avant-pop or low-fi ("Walking Dead" about zombie lovers), but mainly they are just incomplete disasters.
The CD release also has both sides of Chilton's 1979 single Bangkok/ Can't Seem to Make You Mine, which was recorded in late 1977 with Chilton playing about everything. The A-Side is a tight, non-PC song that was probably the most coherent thing he'd recorded in years, with Chilton singing about "living on Chinese rocks" amidst echoey guitar and laughs. The B-Side is the old Seeds tune, with some exaggerated Richard Hell style vocals. Both have a rockabilly feel to them.
Both Chilton and Bell were involved with the Prix recordings made around this time.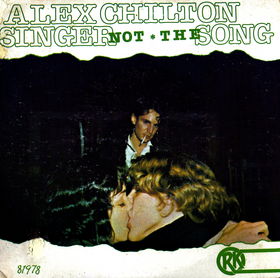 Alex Chilton:

Singer Not the Song

EP (1977)
You might be able to find this album, but since
Bach's Bottom
has these songs, there's no need. Officially Chilton's solo debut, it had "Free Again", the title track, "Take Me Home and Make Me Like It", "All the Time" and a snippet of "Summertime Blues". Released on Ork Records, run by Television manager Terry Ork, which also released that band's first single in 1975, among others.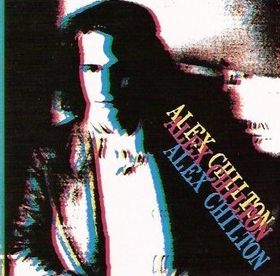 Alex Chilton:
One Day in New York
(1978)
This may have been released only in
Japan
, with a limited release here later in 1991(?). (If that sounds odd, remember that
Third/Sister Lovers
was only released around this time.) Hard to find any information about it, but it looks/sounds like it combined
Singer Not the Song
EP with tracks recorded live at CGBG's with his band the Cossacks (including Chris Stamey, a drummer and a keyboardist). Regardless, it has some historical interest; the sound quality is that of a good soundboard bootleg, but the brevity of it makes it really only for Chilton diehards. The core band sounds pretty good, even if Chilton is somewhat sloppy - flubbing vocals, etc., and the often organ setting sounds like a 60s roller rink special. Only six tracks, it opens with a guitar-led version of "Holocaust", complete with feedback solos. Two classic Big Star tracks appear in fine form: "In the Street" and "Baby Beside Me", and he tosses in
Bach
's "Take Me Home and Make Me Like It" also. The more unknown tracks are "A Little Fishy" - an otherwise unheard reverb-endowed 50s styled song with vaguely obscene lyrics, and a cover of "More" where Chilton and the band discuss what they're going to play for most of the track before launching into a fake lounge version.
Alex Chilton:

Bangkok / Can't Seem to Make You Mine

7" (1978)
This appears on the CD release of
Bach's Bottom
, so see that review. The A-Side was recorded Oct. 1977 with Chris Stamey on maracas, and the B-Side two month later with Chris Merrick on drums. Released on Fun Records, probably part of Lust/Unlust Records.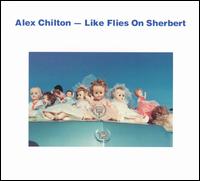 Alex Chilton:

Like Flies on Sherbet

(1979),

***

Not for the faint of heart; those who enjoy Chilton's personality will enjoy this, but it's pretty far removed from power-pop, and
this may be one of the best bad albums I've ever heard. My guess is that Chilton decided to record a version of his live act, which was a pile of sloppy old blues, R&B and early rock and roll. It's hard to tell if he's in on the joke, or just providing his own damaged versions of these songs; the sound quality varies, the playing is elemental. It's as if New York rock deconstructionists framed their act as a rock revival show. Sure most of its pretty messed up, but Chilton's charm holds things together, and he sounds far more lucid than he does on

Bach's Bottom

. The production is similarly shaky and all over the map ("My Rival", "No More the Moon Shines"), but that seems consistent with Chilton's adoption of no-take punk methodology, as opposed to his previous abortive sessions. It's back to

1970

's method of Chilton changing his voice to impersonate others on covers, ("I've Had It", Elvis on "Girl after Girl", "Waltz Across Texas"), and he tries to re-create the feel of the original recordings. Chilton's own songs are pretty good: the R&B of "Hook or Crook" or "My Rival" or the VU-like "Hey! Little Child", and they made up the bulk of the original LP. (The CD version adds additional covers, and the B-Side "No More the Moon Shines" and weighs down the album). So, Chilton goes in, quickly records these tunes, distresses the sound and production to appropriate levels (or does not correct them), and presto:

Like Flies on Sherbet

. It may lack to highs of

Bach's Bottom

, but it's more consistent, even if it engenders instant hate. Whatever

Like Flies on Sherbet

is, it's unique, and I doubt anybody else was playing damaged f-you covers of rockabilly and country at the time.
Tav Falco & The Panther Burns
EP (1980)
Falco was another Memphis musician, artist, cool kid, etc. who put together a band with Chilton on lead guitar and drums(?). Reportedly roots blues + punk? Honestly, I'm only including it because it doesn't appear in Chilton's discography often, not because I intend to seek it out.
Tav Falco & The Panther Burns:
The Unreleased Sessions
(rec. 1980, rel. 1994)
Apparently even this relatively obscure project had unreleased recordings which later were released.
Tav Falco & The Panther Burns:
Behind the Magnolia Curtain
(rec. 1981, rel. 1982)

Eh? Magnolia curtain sounds like a terrific euphemism.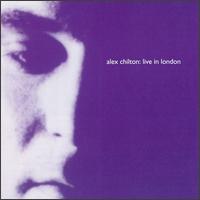 Alex Chilton:

Live in London

(rec. 1980, rel. 1982)
Aura Records in the UK had released Big Star's third album,

Like Flies on Sherbet

, and "Hey! Little Child" as a single before Chilton recorded this live album for it in May of 1980. Despite an intriguing backing band - The Soft Boys' rhythm section, plus The Vibrators' Knox on guitar - the album is mainly going to appeal to fans of Chilton's lost years. The sound is middling at best - Matthew Seligman's bass is buried, and I was not even aware there was a second guitarist until I checked the credits. It is a shame really - Chilton ragged charm is obvious, and the setlist is a good overview of his career, from the Box Tops ("The Letter") to Big Star ("In the Street", "September Gurls", "Kanga Roo" and "Nighttime"), with the remainder mostly drawn from

Like Flies on Sherbet

's stronger tracks ("Hey! Little Child" and "My Rival" among them). (Interesting enough, nothing from the

Bach's Bottom

era appears). The rhythm section provides adequate bounce, but the tape's sound and Chilton's half-assing make this ancillary to his other work. Produced by Aaron Sixx, the founder of Aura Records; I don't think it was released in the US.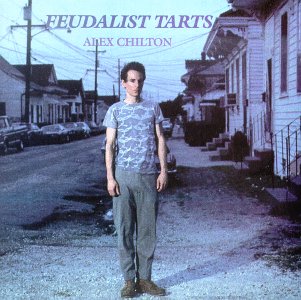 Alex Chilton:

Feudalist Tarts

EP (1985),

***

Chilton's recording career took an ever more unexpected turn at this point, as he did the least expected: playing it straight. The next few releases are largely R&B, soul or jazz songs, a majority of which are covers of now-forgotten tunes.
It's pretty clear this was music that Chilton loved, having devoted a good portion of

Like Flies on Sherbet

to train-wreck covers of these types of songs. Everything is recorded very cleanly usually with Chilton's guitar down in the mix, a jazz-inflected rhythm section and polite horns added sometimes; all in all, it sounds like a stripped-down Bill Laswell production. With hindsight, it makes more sense: many rock artists eventually calm down and return to more basic sounds - folk, rock, etc. For Chilton, this home would have been the songs from Box Tops-era Memphis. Put it context with contemporary New York sounds from Laswell, groups like the Lounge Lizards or the Raybeats, and this approach seems fairly normal.

Feudalist Tarts

was the first of these recordings, bundling three covers with three Chiltron originals. The covers all sound good: the R&B of Slim Harpo's "Tee Ni Nee Ni Noo" and Willie Tee's "Thank You John", where Chilton gets to sing some choice hokey phrases "you're a real prize turkey." Chilton's own songs are given the same treatment, and aside from their clearly contemporary lyrics, are siblings to his cover selections. The strongest is "Stuff", a jazzy, low-key song about scoring some H or loving (you can decide), with a long instrumental middle featuring the polite horns. The others are "Lost My Job", a blues song with some Robert Johnson-like slide but contemporary lyrics, and a bouncy R&B tune straight out of the past ("Paradise"). The whole thing has the feel of a clean-cut bar band and Chilton seems to be having fun in the role of bandleader, even if it's nothing very substantial.

Re-releases usually combine this with other releases, such as

No Sex

and

High Priest

, or with

Black List

. The rhythm section is bassist René Coman from the Panther Burns, and drummer Doug Garrison, with whom Chilton toured in this era.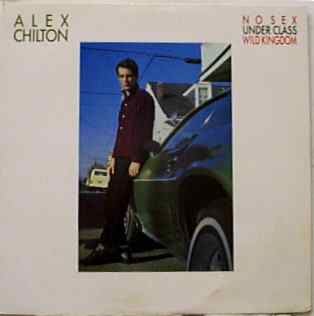 Alex Chilton:

No Sex

7"/12" (1986),

***1/2




Actually three different releases. The most basic: a 7" single, with "Underclass" on the B-Side. The middle: a 12" release with "Wild Kingdom" included. The deluxe: two 7" inches, with live versions of "September Gurls" and "I'm Gonna Make You Mine" recorded live in Paris in 1985. Re-releases tend to use three middle, three song version. I think the live tracks are appended to re-issues of

Black List

, for whatever reason. The three song EP is actually much stronger than

Feudalist Tarts

, even though they share the same clean sound. All three are Chilton originals and rock a touch harder than

Feudalist Tarts

. "No Sex" is a rocking tongue-in-cheek song about the AIDS retrovirus, with good memorable lines like "fuck me and die." "Underclass" is another slide guitar blues song like

Fedualist Tarts'

"Lost My Job", but burns a bit harder, as Chilton sings "people think that I'm a rich musician / but no, that isn't my condition / let me just describe my position / it's down, way down." The third song, "Wild Kingdom" is his strongest song yet from this incarnation: a jazz song, built around some simple guitar riff, some smoother Mose Allison-like singing from Chilton, and a strong improv-like section in the middle between the band members while a sax occasionally wails in the background. Etherial, and easily could be the theme song to

American Psycho

.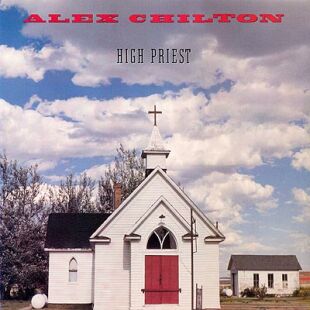 Alex Chilton:

High Priest

(1987),

**1/2




The first full studio album since

Like Flies on Sherbet

, and it's as much a grab bag as the preceeding EPs and singles. The production is bit more expansive, some piano and backing vocals here and there, but essentially the three-piece and occasional horns. Musically, there's a core of his clean shirt, bar-room R&B ("Dalai Lama", "Rauchy", "Forbidden Love"), but he's ventures all over the place: 60s soul ("Make a Little Love"), gospel ("Come By Here"), old school blues ("Trouble Don't Last", "Don't Be a Drag"), even trotting out a cover of "Volare" of which Bill Murray's fake lounge singer would approve. Chilton only contributed four songs, of which the strongest is "Thing for You" a goofy sexy number, although "Forbidden Love" is an excellent example of the smoke-filled nightclub sound which pervades the album. His sense of humor is still apparent, from the joking of "Dalai Lama" (which is kind of tedious) to the sarcastic take on "Make a Little Love." The whole affair sounds like Chilton's personal radio station - as the best tracks include a straight cover of an old Goffin/King song ("Let Me Get Close to You" which sounds like it could have been from mid-60s, the aforementioned "Thing for You", the R&B "Nobody's Fool" and the gospel soul of "Come by Here" - all of which sound like recreations. The whole thing may have been baffling in the mid-80s, but it might just be Chilton's memory journal.


Alex Chilton:

Make a Little Love

(1987) [single]
In France, a single with the A side drawn from

High Priest

; the B-side, "Lonely Weekends" is a bonus track to the original CD version of that album. In the United States, a promo 12" with only the title track.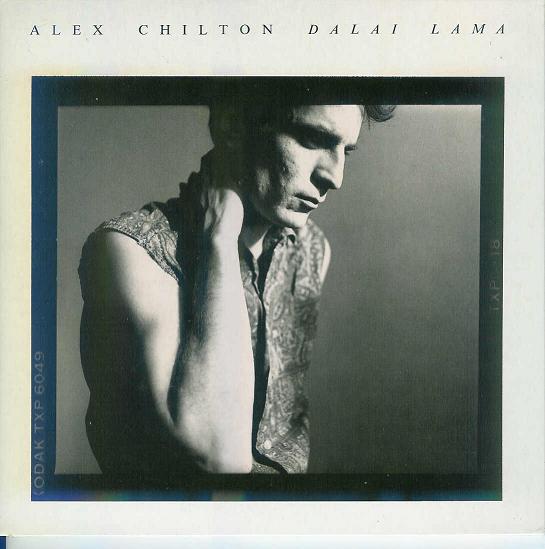 Alex Chilton:

Dalai Lama

EP (1988), **

ish




These tracks are usually found on CD releases of

High Priest

, although the LP version of that album lacked them. "Margie" is rockabilliy highlighted by good timey piano, "Junkyard" is more restrained R&B with some nice dirty romance about its subject and gives Chilton a bit to play some leads. The closer, "Rubber Room" is something like reverb-heavy psychobilly, but way too slow and not as fun as that description.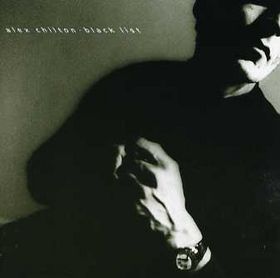 Alex Chilton:

Black List

EP (1990), **

ish (again)


More documentation of Chilton's karaoke period. Stylistically it's much the same as contemporaneous releases - mostly old-school R&B, this time with saxophone in the mix, again sounding like a smooth barroom band, if that makes any sense. The bulk of the album is originals, although "Jailbait" and "Baby Baby Baby" are in the same retro style. "Guantanamerika" sounds similar, but its satirical lyrics are more cutting and it is really the only time Chilton shows any spark. The covers are fine. Water treading. A recent CD reissue adds additional tracks - the two live tracks from the second

No Sex

7" - "September Gurls" and "I'm Gonna Make You Mine", along with "With a Girl Like You" and a version of

Bach's Bottom

's "Take Me Home and Make Me Like It", which I'm guessing are also live.


Big Star:

Live at Missouri University (4.25.93)

(1993)


Chilton, Stephens and two guys from the Posies: Jon Baur (guitar, vocals) and Ken Stringfellow (guitar, bass). This exists.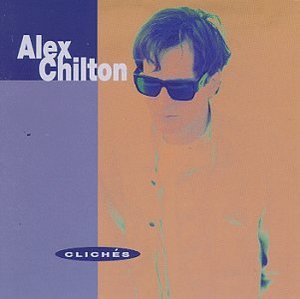 Alex Chilton:

Clichés

(1994),

***




Something different, at last: a solo album of mostly jazz standards done with acoustic guitar. It continues Chilton's trend of paying homage to the music he enjoyed (and then ripped up in the early 80s), and his apparent disinterest in doing anything commercial.

Clichés

sounds like it was recorded live in the studio, and Chilton's handpicked jazz guitar is decent. His voice is in fine form, although he's hardly a crooner - he doesn't have the vibrato or smoothness or a traditional jazz singer. His selections are fine - Cole Porter's "All of You", "The Christmas Song" among the old standards, and a couple of good instrumentals which deviate from jazz (a "Gavotte" from Bach, Slide Hampton's "Frame the Blues"). I guess he had some surprises in him after all. Produced by Chilton and Keith Keller.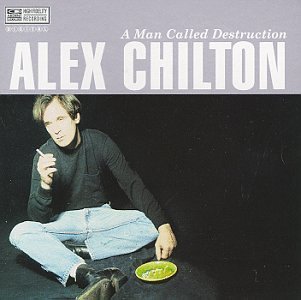 Alex Chilton:

A Man Called Destruction

(1995),

**1/2




A return to his adult non-contemporary streak from the mid-80s, but this is a slightly stronger collection, probably because Chilton plays more guitar. The best songs are his cover of the old R&B tune "Sick and Tired" or the smoked-glass ashtray era "What's Your Sign, Girl?" Otherwise, he jumps around from early R&R (the Chilton-penned instrumental "Boplexity"), traditional blues ("You Don't Have to Go"), even a Jan & Dean cover ("The New Girl in School") among the rest. His own songs are a bit more guitar-focused and pretty good. "Devil Girl" displaying his sense of humor, while the nightclub lament of "Don't Know Anymore" is the strongest original. But really, no artistic change since he started doing this material fairly straight after self-distressing it on

Like Flies on Sherbet

. Self-produced.


Alex Chilton:

Margie / Hide & Seek

(1996)
The A-Side may be the song on the

Dalai Lama

EP; no idea if the B-Side was released before.

Alan Vega / Alex Chilton / Ben Vaughn:

Cubist Blues

(1996)
A session between Chilton, the ex-Suicide singer Vega, and Ben Vaughn.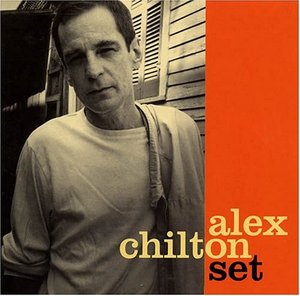 Alex Chilton:

Set

[aka

Loose Shoes and Tight Pussy

]

(1999),

***


Chilton sounds further reanimated on

Set

, and the album has his best curated selection of covers, drawing from his jazz interest as well as the usual R&B and soul material. The prodution sounds a bit better as well, even if Chilton was acting like an extremely talented club player at this point. It's a return to the trio format, but without any additional players, and Chilton's guitar work sounds very good, even if he doesn't do anything flashy. To these Midwestern ears, few of these songs are familiar; "I've Never Found a Girl", "Hook Me Up" or "Lipstick Traces" had faded from public consciousness by this time. Similarly,
I doubt I would have encountered a country song like Gary Stewart's "Single Again" elsewhere.
The jazz material (now electrified) sounds great as well: "April in Paris", "There Will Never Be Another You", "Shiny Stockings" (with Chilton using his tremolo, which he rarely seemed to do). Sure, some of these songs aren't as memorable ("I Remember Mama" or the delightfully titled "You've Got a Booger Bear Under There"). Chilton was having a good time here, with a touch of irony in his voice sometimes. (That's probably appropriate given this was the age of Pavement. In fact, we might find Malkmus doing something similar twenty years down the road). This was Chilton's last studio album, and in some ways it's a fitting companion to

1970

- both find Chilton interpreting songs he enjoyed. But while

1970

had moments where Chilton seemed to sing "as himself", by

Set

he was mostly doing so, even if it wasn't his own material. Self-produced.

Alex Chilton:

Live in Anvers

(2004)
He actually plays a couple of things from his back catalog! Do not have.

Big Star:

In Space

(2005)
Chilton, Stephens and the Posies gents. Have not heard it.