Odds and Sods, Memphis Edition
Bands reviewed on this page: Cargoe, The Hot Dogs, Prix, The Scruffs, Van Duren, The Yankees.

First Wave - Big Star Contemporaries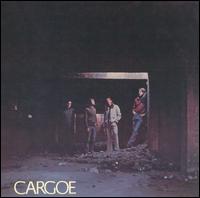 Cargoe (1972), ***1/2
I'm not going to run through all the arguments, but you can make a solid case that Cargoe was the most important band on the Ardent label at the time. The Tulsa transplants' lone album was Ardent's best seller, and their single was a serious contender. This article does a superb job with the band's story, so I will gloss over most of it.

Cargoe did an admirable job blending power-pop melodicism with various contemporary sounds - late Beatles, post-CS&N and Traffic soft/folk rock, blues lead guitar and some country sounds. Listening to the album, the band sounds like a bunch of Southern boys who loved the Beatles and others, and went in a different direction. Southern rock were their brethren, (you can hear it on the vocals, the acoustic guitar bedrock and the blues-rock guitar leads), but instead of founding a new tribe, Cargoe became a curious attempt. Had they become more popular, they might have been the American Badfinger, but even better. You can sit down and figure out a Badfinger song relatively easily - Cargoe's songs are more complex and have excellent arrangements, probably the result of years of live playing and recording an earlier version of this album.

The mixture is pretty adventurous, and probably would have been the "smartest" mainstream album at the time, avoiding repeating their playing from verse to verse, such that songs go in unexpected places ("Feeling Mighty Poorly". The album's single "Feel Alright" is a great example: it sounds like a late 60s country-rock band recording a power-pop single - good vocal harmonies, bluesy lead guitar, a great syncopated chorus. The band had good verve - "Thousand Peoples Song" is built on a great riff, and introduces some saxophone, and "Come Down" has similar tendencies. Their harmonies, quieter sections and acoustic reliance strongly echo CS&N ("Horses and Silver Things" "Heal Me", "Feeling Mighty Poorly"), but not in a purely derivative manner. Their ballads are also a bit different: such as "I Love You Anyway", a harmony number with a gentle swinging 6/8 beat, but also synthesizer or mellotron in the background.

The public liked "Feel Alright" as well, the problem was Ardent's failed distribution stranded it. A album with many ideas and good playing, Cargoe became orphaned; a signpost for sounds unrecorded.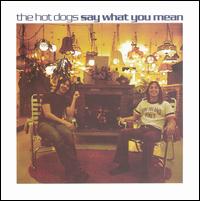 The Hot Dogs: Say What You Mean (1973), **1/2
One of the ad hoc groups recording at Ardent in the early seventies, along with Rock City and Big Star, the Hot Dogs were Greg Reding (guitar, keyboards) and Bill Rennie (vocals, bass), and their debut is straightforward: acoustic pop songs supplemented with session players on lead guitar, drums, etc. Their sound is much lighter than Big Star as Rennie's acoustic riffs draw from the folk/singer-songwriter appeal of AM gold.

The laid-back early 70s vibe permeates most the album, similar to a less talented Traffic ("Thanks", the jazzy section of "Morning Rain"), and some of the folk-pop songs are fine ("Let Me Look at the Sun", "When I Come Home Again", "Way to Get to You"). Still Terry Manning's lead guitar is far more blues-rock than the Star gents', and the Hot Dogs' better tracks are those that rock a bit ("Time Is All", "Let Me Look at the Sun", "Lowdown"). Manning keeps the production pretty basic, adding strings occasionally, and the albums get better the more I listen to it, although hardly a masterpiece. It may be a bit bland, but it has more character than most whitewashed guitar songs of the period. The band added Fred Prouty on drums and Jack Holder on guitar at some point, and both appear on the album, along with other locals such Robert Johnson and the ubiquitous Richard Rosebrough.

Second Wave - Big Star Followers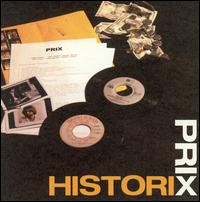 Prix: Historix (rec. 1977-78?, rel. 2002), ***
Much like the Hot Dogs, Prix was a Memphis studio band; this one centered around singer Tommy Hoehn, guitarist Jon Tiven and bassist Rick Clark. The first two were tied in with Big Star -- Hoehn having sung backup on 3rd, and Tiven producing Chilton's Bach's Bottom sessions. Interestingly enough, both Chilton and Bell are credited with playing, and Bell produced at least some tracks. My low-quality internet research shows the band released one EP in 1977 (Girl) and a single in 1978 ("Everytime I Close My Eyes" / "Love You Tonight"), and this 11-track compilation collects all the group recorded.

For their brief existence, Prix made some top-notch songs; "Girl", "She Might Look My Way", "Love You All Day Long" are all classics that picked up Big Star's power-pop sound, but not as frantic as the Scruffs. Hoehn in particular is excellent - he sings like Eric Carmen riled up with a broken heart, and Tiven's guitar adds some Allman Brothers to the Big Star sound. Since the band is mostly straight and heartfelt pop, it lacks the poignancy or chaos of Big Star, much like the Scruffs' approach. (Of course, Chilton took the other route - half-assing and scuffing everything up). Since this is rather off the beaten path, most of the album may be superfluous as a good portion of the songs overlap with the Bach's Bottom sessions - "Every Time I Close My Eyes", "Take Me Home and Make Me Like It", "Free Again" and "All of the Time" appear here. While the arrangements are the same and Hoehn hits the high notes easier than Chilton, they lack Chilton's relaxed charm. But if you want more straight versions of those songs, you will find them here (despite sound quality issues on a couple of tracks). Certainly a minor work of Memphis power-pop, but some songs are easily on par with more familiar names like the Scruffs.

Tiven next showed up with the Yankees, and Hoehn attempted a solo career. Others involved include John Hampton on drums and Jonathan Sanborn on bass.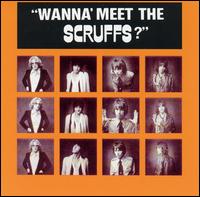 The Scruffs: Wanna Meet the Scruffs? (1977), ****
So, if it's 1977, and you love power-pop, in a band, out of your mind exuberant, one helluva songwriter, and in Memphis, then your album sinks like a stone. Stephen Burns was that man and the Scruffs' lone album made a plop, and then plunged. He and the other Scruffs (who you do want to meet) obviously loved Big Star and other power-pop bands, but the Scruffs are a lot happier than Chilton and Bell. The Scruffs were also more peppy, less experimental, and less serious than Big Star. Think Big Star merged with the Buzzcocks ("I've Got a Way"): guitar power-pop with a sense of humor. I really like it, even if their power-pop had been done before: songs about girls, songs about problems with girls, songs about guns, songs about being a failure or songs about fun or the lack thereof. You can play spot the references if you want, but you should just enjoy the pile of great songs. The band doesn't really change their approach, so some tracks are just "more of the same", but I'm not going to name them, because you might like them more than my favorites ("Break the Ice", "This Thursday", "I've Got a Way", "Tommy Gun"). Just try avoiding singing along, as the band is wonderfully consistent unlike the Rubinoos, and more energetic than Shoes. "I'm only 23, and it's the end of me" Burns sings on "I'm a Failure", and he nearly proved to be right; a move to New York went nowhere, the band's later recordings were shelved and he wouldn't release another album for nine years. The original pressing of 2,500 LPs has now been supplemented with a reissue and renewed interest, hopefully proving Burns wrong.
I also have the band's demos (The Early Recordings) and their unreleased second album (Teenage Gurls). Burns released a further collection in 1998 (Midtown).

Are You Serious? (1977), ***1/2
Duren played bass with a post-Big Star Bell and Stephens for a while in Memphis, before recording this solo album with Jon Tiven as producer. Despite his association with Big Star guys, don't expect album full of electric power pop - Van Duren was an unabashed pop artist. He sounds a lot like a tougher Emitt Rhodes (which is to say he sounds a lot like early Paul McCartney) but not as wed to Beatles circa 1966. The album is a good mixture of Rhodes-like basic pop songs ("Positive" "The Love That I Love"), to slightly more grandiose pop ("Grow Yourself Up"), to power-pop ("Chemical Fire" - the best song on here, "Oh Babe", the Big Star-lite "New Year's Eve"). The sound is straightforward - Duren avoids a lot of instrumental soloing, and with solid but unremarkable backing (think Rough Mix), the album can sometimes sound vanilla. He also fell prey to late 70s schlock ("So Good to Me", "Stupid Enough"). Even so, Duren was light years ahead of schlock-meisters like Billy Joel, and it's a shame this album never made an impact.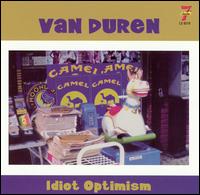 Idiot Optimism (rec. 1978-79, rel. 1999), **1/2
Duren went for a slightly more contemporary sound here, using a more disco-inflected rhythm section on some songs ("Bear With Me All the Way", "That", "Woman Needs Man Needs Woman"). Regretfully, his songs are not as strong this time around. Duren still channelled Rhodes ("Andy, Please" - the punningly titled "Mabel (I'm Amazed)") and used his excellent voice for some good songs - the opening "Bear With Me All the Way" is a great pop song, as is "Woman Needs Man Needs Woman", and his cover of Chris Bell's (then unreleased) "Make a Scene". However, in keeping with the times, Idiot Optimism turns these pop tendencies towards schmaltz, such as "What's Keeping You?" and "Reminds Me of Me?" and uses some synthesizer sounds that anchors it to the late 70s. The guitar-rock songs such as "Convincing Convictions" and "Life in Layers" are fine, but not at the level of Serious, and the second half of the album is too trite. Still worth hearing, and better than a lot of the crap from the era. The album was unreleased at the time, but Terry Manning's Lucky Seven records finally released in the U.S. in 2004.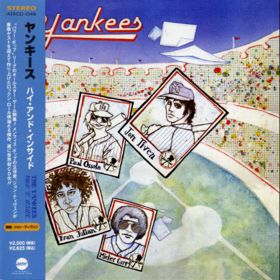 High 'n' Inside (1978), *1/2
Jon Tiven's New York group is sometimes classified as power-pop; it is not. The Yankees' sole album consists almost entirely of annoying sub-Springsteen rock, recorded by what was possibly a talented bar band. The material is almost entirely straight-faced blue-collar songs about women, rendered even more vexatious by Tiven's below-average baritone. Some Memphis influences appear - female gospel backing vocals (contributing to the crap roots-rock feel), another rendition of "Take Me Home and Make Me Like It" dosed with slide guitar, and a reworking of Chilton's old "Free Again" into "Everyday I Have to Cry", but not much else. (They also filch from the Rolling Stones for "Something About You"). The opening track "Take It Like a Man" is the album's best (because it's actually catchy), but demonstrates that Tiven lacks discernible qualities beyond bravado; while singing about how he can take it like a man (don't think too much about that phrase), and how you should go to him with your problems, he goes right over slumming ex-Voidoid Ivan Julian's over the top soloing, which is far more interesting than anything Tiven contributes. The only other really tolerable track is "Boys Night Out" - another attempt at an guy's anthem, also cursed with Tiven's voice. I realize mediocre traditional rock was popular at this time, but even by those standards this is bad.

The re-release adds four additional tracks (other than an insufferable modern rendition of "Take It Like a Man"), more ballad-like than the album (but man-ballads). The only things of note - "You'll Come Back to Me" is so super-serious it makes me laugh, and "Wrong Side of the Street" is an errant attempt to incorporate synth-rock into their sound, with synthesizers and the drummer pretending to be a machine.


Beale Street is DONE. Return to the Music page.