The Velvet Underground
Albums reviewed on this page: The Velvet Underground & Nico, White Light/White Heat, The Velvet Underground, V.U., Loaded, Squeeze
Lou Reed, Transformer, Vintage Violence.
The Velvet Underground have assumed a rather large position in the history of American rock today, and are frequently cited as an influence on all sorts of guitar rock. While you may think I would be tickled pink to poke holes in this and claim they don't deserve this honor, I cannot. The Velvet Underground deserve their accolades. What I never knew before delving into their catalog is that the band had two distinct sides. The first is the experimental, urban life side of the band, which punctuates music with pounding pianos, screeching viola and insane guitar solos. The other is a lighter guitar rock band - not quite pop, but not heavy either. It is the former side that earns them a great deal of credit these days, and it's also what completely put me off the band when I first heard them. This dominates on their first two albums with John Cale (The Velvet Underground & Nico and White Light/White Heat). The more normal side to the band does exist on their first couple of albums, but really comprises most of their last releases (The Velvet Underground, Loaded and the afterbirth of Squeeze). So let me say this - start with the lighter side of the band first, unless you like noise and distortion with every serving. The first album I ever heard was White Light/White Heat and its overamplification and constructed noise was so off-putting that it turned me off to the band for a couple of years. So imagine my surprise when upon listening to their very next album I discovered a collection of awesome rock songs! Yeah, life's like that sometimes. Of course, you have the right to hate them not matter what.
The ratings here are going to have a wider range of interpretation than usual - I'd say about a full star, rather than the normal half. A good portion of the ratings for the first two albums goes to their groundbreaking nature, rather than how much fun they are to listen to. So depending on how you feel about the importance of that you may want to revise it mentally up or down. I've also broken down their first two albums into how they sound vs. how "groundbreaking" I think they are - to differentiate between the two grades. Their final two albums don't get any special bonus. In general let me say only this - VU have probably been the hardest group for me to assign a rating for ever. It's not a cop-out by me to give them roughly the same grade at all - at least in my perspective - because each of their albums is so damn different. I honestly think you can construct a good argument for any of their albums to be their best, excepting Squeeze.
Personnel: Lou Reed (guitar, vocals), Sterling Morrison (guitar), John Cale (bass, viola, piano, organ, vocals), Maureen Tucker ("drums" and then drums), Nico (vocals). Nico quit after their first album. Cale replaced by Doug Yule (bass, organ, vocals) after White Light/White Heat. Reed quit just before Loaded was released in 1970, with Yule switching to guitar and a new bassist added. Morrison quit the year afterwards, so they added a keyboardist. Band dissolved 1972.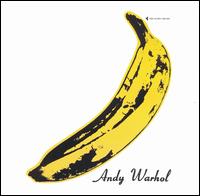 The Velvet Underground & Nico (Dec. 1966), ***1/2
By nature I am suspicious of self consciously arty people and their work, and my skepticism only increases further with those connected with the avant-garde. Does studying the avant-garde give your feedback-laden noise more artistic merit than someone who is simply bad at their instrument? How can one judge something if it is intentionally opposed to the criteria by which it is supposed to be judged? It has been said about art that it is not what you produce, but how good your explanation is for it. Probably the best answer is to take it at face value, as otherwise all experiments could be judged a success. Being daring or experimental is one thing, but in order to pull it off one needs to have the work be interesting. People listen to the minimalist Terry Riley because his work is interesting, even if it is minimalism. For the most part, the opposite holds true for Lou Reed's Metal Machine Music. It may be an interesting idea, but the work itself isn't enjoyable, not to say that it isn't music. "Art-for-art's sake" isn't necessarily a problem, as long as it's executed correctly. If Keith Emerson writes a concerto, just because he studied classical music does not make it good. But that's not to say someone else in the same position can't do it and make it successful. So, I consider going through the motions to make something unusual to not be good enough, no matter how unusual those motions themselves may be. The Velvet Underground & Nico has both the motions and some substance, although not always simultaneously.
Remove all the vocals from The Velvet Underground & Nico and it is still blatantly American. It is pop-rock, garage-rock, piano R&B, early rock and roll, and folk-rock, all processed through Lou Reed. He really had a knack for songwriting (he was, after all, a professional prior to forming the group), but even where the music is conventionally appealing, he always snuck abnormality into the lyrics. With this twisted filter, the result is the dirty, darkened urban version of all these genres. Admittedly, the rest of the band was a collection of characters worthy of a Ben Jonson play - Sterling Morrison appears to have been relatively normal, John Cale was a student of the avant-garde involved with droning projects, Maureen Tucker a drummer to whom a drum kit might have been a perpetual stranger, and Nico was a heavily-accented German singer. The music itself is a challenging listen, filled with both intentionally good and intentionally bad sounds. The pop songs are generally slightly unsettling if one digs deep enough ("Sunday Morning", "I'll Be Your Mirror", "There She Goes", "Femme Fatale"), but it is clear that Reed was a hell of a songwriter. He used less readily adaptable forms; garage-rock transformed through changes in dynamics and tempo into the infamous "Heroin", where the the music parallels the self-destruction in the lyrics. Similarly, the S&M epic "Venus In Furs" (actually the title of a novel) matches Cale's painfully droning violin with lyrics like "Now bleeeeed for me." The band got a bit heavy on the anti-solos, Reed has some of the most annoying guitar solos ever, intentional or not ("Run Run Run", "European Son to Delmore Schwartz"). Frankly, some of the songs are a touch too long ("Venus In Furs", "European Son") and just too damn arty for their own good occasionally ("The Black Angel's Death Song"). Aside from the parts where their studied avant-gardeness results in unlistenability, this manages to be both instrumentally and musically fascinating, if given enough time. Whatever rating this album receives, it is one the points where American rock and roll grew up. "Produced" by Andy Warhol, except Tom Wilson has the honor on "Sunday Morning".

White Light/White Heat (Dec. 1967), ****
Thanks to Sgt. Peppers and a messload of hallucinogens, the rest of the world also went off in an experimental direction by the time White Light/White Heat was released, but the Velvets maintained their difference. Others were going for smiley faced nonsense, sound collages or spaced out trips, while Reed led the group further on their own sonic journey. What really separated them was that the group never lost their touch with the basic, common world - there is little abstraction or philosophizing in their lyrics, just how things are. Certainly their work is focused on the more colorful or "perverse" sides of real life (drug use, sex, murder, etc.), but it is still far more grounded in reality than almost everything else. Nico is gone, and the music is much less pop-oriented in tone. Each track has basically the same approach - take unusual lyrical topics, a combination garage/blues/drone playing style, and then distort the hell out of everything. The album's key is that while the playing is gruff, it is tuneful as well, avoiding some of the noise-only aspects of their debut. Generally, there is the same twisted Americana sound (the Jerry Lee Lewis-like title track, "Here She Comes Now") with only a few misfires (the once-is-enough "The Gift" which is just Cale reading a short story over some backing, or the crazy lead guitar on "I Head Her Call My Name"). However, the ultimate test is "Sister Ray", where everything is washed everything into a dungy sound with Reed and Cale (on a messed up organ) playing around a steady beat on around three chords for over seventeen minutes. The description is nightmarish (echoes of Web of Sound) but the music is absolutely fantastic; mainly because Reed's lyrics are interesting (drag queen, sailors, police, et al.) and he and Cale do everything right when they play, making it the most fascinating drone-influenced experimental tracks. It speaks volumes that one can listen to it three times and want to come back for more. White Light/White Heat is loud, harsh, and dirty, but in a different way than metal or hard rock, and the inspiration for plenty of distortion-heavy guitar bands. Produced by Tom Wilson.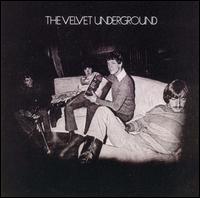 The Velvet Underground (Mar. 1969), ****
A complete 180 from their prior album: clean sounding, straightforward and downright mainstream in parts. Consequently, this is where many consider the band to have sold out, and a lot of blame gets put on newcomer Doug Yule, who replaced Cale. I would argue this is the VU of "Sunday Morning" - quiet folk and blues oriented and without the urban grittiness of their first two albums, but most of the material is sexual in nature (implicitly or explicitly). It falls somewhere between straight folk-rock and the Kinks' bounciness, with little soloing or excess. By referencing the Kinks I mean only in the directions they take, like their expression of happiness ("Beginning to See the Light") and some jaunty retro tunes ("That's the Story of My Life", Tucker's vocal spotlight "After Hours"), not to say that they really sound similar. However, the Underground's own gentle pop sound really shines on The Velvet Underground--with the quiet nature of "Pale Blue Eyes" or "Jesus" or "Candy Says". The only really experimental track is one of lyrics rather than instruments ("The Murder Mystery" with overlapping vocals) likely due to Cale's departure, and there are relatively few down points ("What Goes On" is a great guitar-rock song, but it's needlessly extended and "I'm Set Free" is a bit weak). This is their first album where I can safely say that none of the rating is comprised of points for boundary-pushing, and reflects how much fun it is to listen to this album. It is so normal that I do not have much to say, except that it turns out they excel at actually playing guitar-rock straight up as well. Self-produced.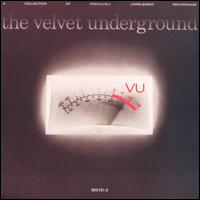 VU (rec. 1968-9, rel. 1985), ****1/2
Granted, the Underground may not have been a contemporary label's dream client (a discomforting realist approach sex, drugs, rock/n/roll), but they had really cleaned up their act. Well, they cleaned up their sound at least by the time The Velvet Underground was released. The group then recorded another album's worth of tracks, which MGM/Verve prepared before getting cold feet. MGM seemed to have had a plan to become a horrific, horrific label, which included brilliant ideas like the Bosstown sound, and then dumping drug-related acts from the label in 1970. Way to stay popular guys - why not just go bulk up on some crooners and ignore the kids. Who needs their money, anyway? They're probably off buying h-balls from unwashed vagrants in the back alleys of town. Middle-class white folks - that's the ticket. Now go rustle up some more folk singers, Marv.
VU is not The Great Lost Velvet Underground album, but a large portion of it, along with a couple of Cale-era tracks. All of these date from the post-feedback era, where the band focused on straightforward songcraft, without wails, and less obvious references to the more consuming aspects of life. They retained their damn unique sound - the persistent rhythm of Tucker's simple beats, with uncluttered bass and rhythm guitar. This lockstep is mirrored somewhat in the squalls of overarching feedback they employed occasionally ("I Can't Stand It") but provided enough space for snappy little guitar lines or Reed's offhand lyrical delivery. Only "Ocean" fails to provide enough cover for the music, instead relying on the band's soothing repetitive noise. Reed's interest in country ("One of These Days"), 50s music (portions of "She's My Best Friend", and heartfelt pop ("Stephanie Says" - a direct descendant of tracks like "Sunday Morning") all appear here. One thing not mentioned enough is his strange lyrical gift which allows him to drop non sequiters ("electricity comes from other planets" crops up in "Temptation Inside Your Heart"), bad jokes, and generally odd twists on normal topics (the odd love imagery in "Andy's Chest", "I Can't Stand It") successfully into songs. He also continues his investigations into wayward individuals ("Stephanie Says", "Candy Says") and the seedier side of life (the oblique lyrics in "Foggy Notion"). So, just your typical VU album. All these tracks are excellent, with "Ocean" running a bit slow and the Lou/Maureen duet piece "I'm Sticking With You" suffering from a dragging arrangement. While the remainder of the Great Lost Tapes was released as part of Another View, this collection serves as a excellent album by itself.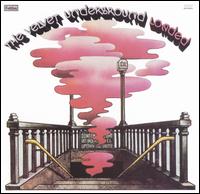 Loaded (Aug. 1970), ****1/2
A good portion of fans hate this album, seeing it as a final commercial sellout, and accordingly asking for the Yule-log to be thrown onto the fire. While Loaded has not a shred of the Velvet's trademark experimentalism, the band's sound doesn't suffer for it. The Velvets were pretty much still doing their own refined garage/folk thing, even with all the harsh elements have been removed. Try and think of it like this. Let's say the Rolling Stones did not start out as a R&B/blues band, and instead went for R&B/folk-rock and were American. Our hypothetical band was not quite as talented at their instruments and so they decided to keep things tight - shorter, lighter songs with that same groove and a touch of county twang. Loaded has that sound in spades, varying from quieter folk ("New Age") to just grooving like mad ("Cool it Down", "Sweet Jane", "Rock and Roll") to harder rock ("Head Held High", the chugging "Train Round the Bend" both of which bear a passing resemblance to fellow NY rockers Elephant's Memory). Reed always was drawing on a variety of Americana, and that shows up here on tracks like the acoustic-pop "Who Loves the Sun" or the 50s doo-wop tribute "I Found a Reason", making this album as strong as a Stones album, but far more diverse. Vocally, Reed finds a good balance between talking-singing and regular singing and delegates some tracks to Yule's unremarkable tenor. Reed's lyrics are a few shades darker as well, although not a return to the early days. There are only a few weak spots overall, and "Lonesome Cowboy Bill" is the only true throw-away track. Reed quit the group just before this was to be released, which is widely credited as one of the reasons Loaded did not chart. Tucker was pregnant during the recording, so even though she is credited on drums others (including Yule's brother) filled in. Produced by the group, Adrian Barber and Shel Kagan in a variety of sessions.
I've listened to the Fully Loaded CD version, but only have the following to things to say about it - 1) I think my old vinyl version sounds better, and 2) You better really love alternate versions, because there are only a few real outtakes, mostly of slower material.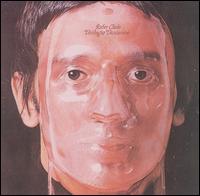 John Cale: Vintage Violence (1970), ***1/2
Three years after Vintage Violence's release Michael Crichton made a film entitled "Westworld" featuring a futuristic amusement park where you could go into the Old West for your vacation. None of his work with VU would suggest that he had such desires, but this album could be Cale's Wild West pop fantasy. In other words, this is John Cale mixing singer/songwriter, country-rock, pop and roots-rock into a nice friendly sound. And well, why not? It's not like anybody had really heard VU at this point, so Cale was free to take the opposite tack. To do this, Cale and co-producer Lewis Merenstein (Astral Weeks) brought in a band to back Cale's piano playing up (Garland Jeffreys and Grinder's Switch, and no, I haven't heard of them either), and the result is a whole lot of rhythm playing. So that means no droning viola, no feedback-laden guitar solos, nothing really sticking out at all, except that they put Cale's voice on the top of his rather simple songs. There is a great spacey feel on the record in parts, partially due to occasional pedal steel overdubs in the background (the fantastic chorus on "Gideon's Bible", "Please"), and a slower beat ("Big White Cloud"), leading parts towards almost a ballad feel. I'm not sure how much mainstream success Cale thought he might get - every coherent pop song ("Adelaide", the bubblegum "Cleo") seems to be countered by moments where you don't have a clue what he's going on about ("Gideon's Bible", "Ghost Story"). The sound is very consistent, although they do break the formula for a nice reflective acoustic guitar song ("Amsterdam"). All in all, though, a very solid effort, once you get past who did it, and that creepy cover. May deserve a higher rating.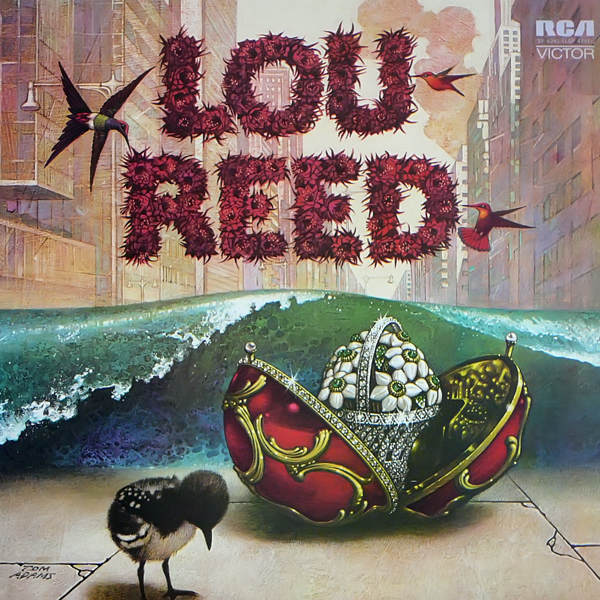 Lou Reed (May 1972), **1/2
Look, I don't want to think of Lou Reed as a "singer-songwriter." He's not James Taylor, Jackson Browne, Jimmy Buffet or even Elton John. He's Lou Reed, who talks about heroin, prostitutes, people mailing themselves, love and rock and roll. Or at least he did, even if he mellowed out with Loaded. Lou Reed isn't so much a failure as it is the wrong setting. One problem is that production treats Reed like a singer-songwriter, surrounding him with session guys who despite their talent (they include Caleb Quaye, Steve Howe and Rick Wakeman), fail to contribute much beyond filling out the sound. (A prime example is Clem Cattini's repetitive drum fills). Reed's attitude is also generally relaxed, like he's strolling down the street with a chick on each arm (there are female backing vocals, yes), sometimes riled up, sometimes not. (See also: bird nests, birds, Fabergé eggs on album cover.) Reed had built up a sizable catalog of songs that the VU never released, despite recording, so he had a cache to draw from. But these songs are not particularly provacative, unlike his earlier VU work. The other big problem is that most of the VU versions of these songs have been released, rendering these version lame and unnecessary ("I Can't Stand It", "Lisa Says" are nowhere as good as those on VU, for example). Yes, Reed sounds kind of lame, surrounded by his backers and lacking any sort of instrumental spark or interesting lead instruments. This is the wrong place for him, and even if the songs are fine (and they are), he was hanging out with the wrong crowd of Elton John backers and Yes members. (Compare this with Squeeze where the problem wasn't the wrong people stifling the material, it was the total lack of people.) This may have been an attempt to make him a mainstream artist, which might have worked, given an actual band. Produced by Richard Robinson.

Lou Reed: Transformer (Nov. 1972), ****
Wow. Reed had connected with fan David Bowie and his sideman Mick Ronson, who together produced Transformer. The result sounds a lot like Bowie's Hunky Dory: hard rock which doesn't overpower, VU chugging, and more emergence of more cabaret material. Basically, Bowie emphasized the glam elements in Reed's approach, turning the guitars up a bit, adding backing vocals and piano trills. Reed's lyrics are an excellent mixture of NY street characters and . Ronson provides something like a ballad ("Perfect Day"). Transformer was an unexpected popular success - the d"Walk on the Wild" was probably the only song about transvestites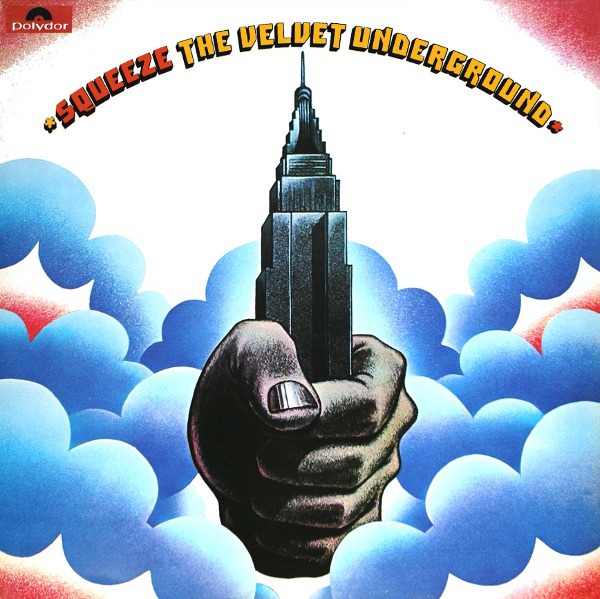 Squeeze (Feb. 1973), **
or Doug Yule Tries to Re-Create the Band Almost Entirely By Himself. Squeeze is the Velvet Underground album that everyone ignores, but it isn't awful. Due to their manager's machinations, everyone else from a Velvet Underground tour in Europe was sent home, leaving Yule to record the album almost alone. Unlike Lou Reed's solo experience, Yule recorded almost everything except the drums (a moonlighting Ian Paice). The songs on Squeeze sound like VU songs, in the way that Michel Gondry films have recreations of places and things which are obviously fake. Perhaps that's a bit too harsh - some songs (not the performances) might have been rejected from Loaded for being too light ("Caroline", "She'll Make You Cry"). Instead of Reed's blunt realism, Squeeze has a lot of Yule character studies which don't do much lyrically ("Caroline", "Louise", "Crash", "Dopey Joe"). Yule also tilts more towards light boogie-woogie ("Send No Letter" "Jack and June") and includes an earnest folk-rock song ("Friends"). Yet, Yule's songs are not bad, even if he's aping Reed, and could have been fine if recorded by an actual band (or even session musicians) - "She'll Make You Cry", "Caroline" and "Send No Letter" all have some merit to them, and I rather like his relationship post-mortem lyrics on "Wordless" even if the song drives itself into a ditch.
The big problem is execution - Yule was a competent bassist and organ player. As a lead guitarist he just cranks out rote notes on the pentatonic scale, without any phrasing. Hearing inferior attempts at VU vocal harmonies ("Louise", "Send No Letter") or guitar breaks ("Little Jack", "Wordless", "Send No Letter") shows a struggle to continue the band's sound, when Yule alone clearly cannot pull it off. The fact that he was trying to play against himself accentuates this, and makes things sound flat. The one song given horns and backing singers is really helped by this - "Dopey Joe" an otherwise okay song about a mentally ill/homeless guy, but even the added people are no panacea. There's no edge in the playing or lyrics, and none of Reed's pathos in Squeeze. Not awful, but clearly not the real article.
Given that many artists can create good work solo (Todd Rundgen, Wild Nothing) - why is Squeeze so bad? My guess is that a large culprit is that it was recorded in a studio, so Yule didn't have the luxury of taking his time recording. I'm not saying I could make a better album than Squeeze on my 4-track, but I might come close.

Nico: The End (1974)
Her fourth solo album, and the only one I own. Hurrah!
Don't You Know You'll Stain the Carpet? ...well, do it on the Music page at least.