Traffic
Albums reviewed on this page: Dear Mr. Fantasy, Traffic, Last Exit, Alone Together, John Barleycorn Must Die, Welcome to the Canteen,
The Low Spark of High Heeled Boys, Oh How We Danced, Shoot Out at the Fantasy Factory, When the Eagle Flies.
At their peak, Traffic were a very good band, not a great one. In their early days they were significant, combining the soul that Steve Winwood brought from the Spencer Davis Group with almost everything else. The interesting fact is that for the first four albums they didn't have a bassist, with Winwood and Mason splitting the task. Then came the inevitable breakup after their strongest album together (Traffic), with Mason getting fired, and then Winwood running off to join Blind Faith and Ginger Baker's messy ensembles. Their first album back together (without Mason) was a great folk turn (John Barleycorn Must Die), but was followed by a long string of flat progressive affairs where their sound became increasingly stultified. The core members - Winwood, Wood and Capaldi were all pretty solid players, even if their inspiration deserted them later on. Their sound is generally a mix of soul and folk, with Winwood (and Mason) generally at the center of things, and Wood's flute work a nice contribution. But later on the songs got long, Wood started dinking around saxophone and Winwood got lost with his average guitar skills, making a huge mess.
I'd start with John Barleycorn Must Die, or Traffic before wading into the quicksand of their later catalog.
Personnel:
Jim Capaldi (drums, vocals)
Dave Mason (guitar, bass, vocals, almost anything)
Steve Winwood (vocals, keyboards, guitar, bass, anything)
Chris Wood (woodwinds)
Last Exit was Mason's exit, but he occasionally rejoined the band. The group expanded again after John Barlycorn by adding Ric Grech (bass), Jim Gordon (drums) and Reebop Kwaku Baah (congas). That lasted for two albums (Welcome and Low Spark) before the rhythm section was replaced with David Hood (bass) and Roger Hawkins (drums) both from Muscle Shoals for Shoot Out and On the Road. Finally, on When the Eagle Flies they reduced down to a quartet of Capaldi, Winwood, Wood and Rosko Gee (bass).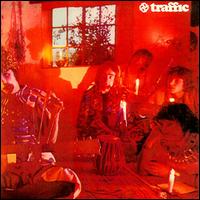 Dear Mr. Fantasy (1967), ***1/2
Keyboardist/guitarist Steve Winwood had already made a name for himself with his vocals and songwriting with the Spencer Davis Group, and after leaving that group he put together Traffic. It is very obvious these guys and producer Jimmy Miller had been listening to Sgt. Pepper's a lot, and accordingly they really pull out all the stops production-wise (mellotrons, phasing, panned vocals - the works). Guitarist Dave Mason sounds high as a kite, and espouses philosophy fitting his state, while openly aping the Beatles' pleasant acid-fantasies ("House for Everyone", the obligatory sitar number "Utterly Simple", and "Hope I Never Find Me There"). As a bonus, he became one of only a few musicians to make a mellotron sound like bleating car horns on the first of those songs. Thankfully, Traffic had their own rock-oriented sound on the rest of the album, thanks mainly to Winwood. His vocal style is soulful without being gritty; he sort of shouts at the top of his vocal range, but without his voice giving way at all ("No Face, No Name and No Number"). There are a long string of excellent harder-hitting songs which suit his voice well ("Heaven Is In Your Mind", the title track, "Coloured Rain"). The lead guitar work (presumably by both Winwood and Mason) is mostly standard blues work - suitable but not really special. As for the band's other members (Winwood and Mason split bass duties), Chris Wood (flute/sax) provides an integral part of their sound without really being the focus of it (something pretty rare for a woodwind player) and drummer Jim Capaldi is partially responsible for the album's hard-hitting nature. Sgt. Peppers' R&B Club Band? Well, something like that anyway. While parts of their sound may be derivative, some of this sounds like other bands' future work - the bluesy flute jam that closes the album ("Giving to You") could be a proto Jethro Tull, and "Utterly Simple" sounds like a major influence on the Moody Blues. Partially a rip-off, but unique enough and with strong enough material to merit a good rating.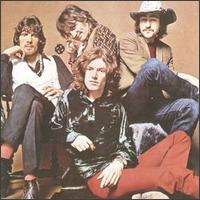 Traffic (1968), ****
Psychedelia's moment had passed, and Traffic brought out their folk/soul sound here. Traffic's whole first side is pure gravy, with one toe-tapping number after another. Mason (who had quit and then rejoined) had awoken from his daydreams, and turns out to be a very solid acoustic-based songwriter (the opening "You Can All Join In", "Cryin to be Heard", "Feelin' Alright"). Winwood's back to his groove/soul thing ("Pearly Queen", "Who Knows What Tomorrow May Bring"), but there is little of the excess in which that direction usually results. Traffic was like a jam band without the jam--they lay down a steady beat, but never lose the song. Winwood's lead guitar playing is much crisper this time as well ("No Time to Live"). There is only one real vocal spotlight song, the down-tempo "No Time to Live", but it is an excellent one. Traffic looses some steam on the second side, with a few folky songs that don't find their way, and are a bit long in the tooth ("Vagabond Virgin", "Forty Thousand Headmen"). While a distinct dichotomy existed in writing (this time Mason v. Winwood/Capaldi), it is a very strong group effort (Mason turns in some nice organ work on Winwood's "No Time to Live" for example). There does not seem to be a whole lot for Wood to do; he's around punctuating the sound at some points, but doesn't get any writing credits or big moments. Capaldi, in addition to being a fine drummer, works as Winwood's lyricist. This album sounds more honest than Mr. Fantasy, and was similarly influential. While the band sounds like the then-modern English equivalent of an American barn band (keeping everyone moving), at least at one point they sound like a proto-Allman brothers ("No Time to Live" with Winwood's double tracked lead guitar). Produced by Jimmy Miller again.

Last Exit (1969), **
The band fired Mason and then splintered, with their label releasing Last Exit in the wake. This is half leftovers, and half Mason-less live tracks. The leftovers are what are expected: b-sides, unreleased tracks, etc. Still, the band gave most of these songs their full effort (only "Something's Got Ahold of My Toe" sounds like a backing track), just that the results were not good enough to make their albums. Mason's "Just For You" sounds like it dates from the band's early Sgt. Pepper-inspired days, while "Withering Tree" is a moodier Winwood/Capaldi track. Neither are more than filler. The best tracks are "Shanghai Noodle Factory" and "Medicated Goo", where the band concentrated on their strengths: toe-tapping rhythms, soul shouting, some general grooving, and a strong sense of humor. "Shanghai Noodle Factory" has a good groove, but needed to be tightened up. "Medicated Goo" stays focused, boasts a great sing-along chorus (or soul shout along) and some irrestible hooks. These two songs are pretty much the only reason to own this album, and that is not saying much.
The live side is pretty awful. Without Mason Traffic sounds empty live, with just organ, woodwinds and drums. Poor recording does not help matters - Winwood's organ dominates both the mix and the performance. Giving over most of your time to a long-winded and rather empty jazz rendition of a musical song ("Feelin' Good") is not a great choice either. "Blind Man" is much the same, although shorter, and combined these two tracks make a whole side of what the industry perhaps marketed as "live fun!". It is dismal to sit through, however. Both show how much the band needed Mason, which may be a reason Winwood called it quits only a few months after Traffic shrunk to a three-piece. Produced by Jimmy Miller.

During 1969, Winwood took part in Blind Faith after breaking up Traffic.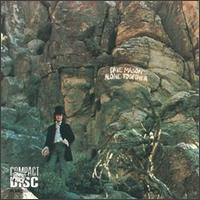 Dave Mason: Alone Together (1970), ***1/2
Mason went solo in '69, and became part of the whole Delaney & Bonnie thing, which was part of a movement towards more American country/folk influences. Similar changes were seen in the Stones rejection of psychedelia, and more directly Clapton's post Cream career, as well as later Beatles stuff and George Harrison's solo work. After playing with D&B, various members of the circle (Leon Russell, Jim Keltner, etc.) backed him on the recording of his debut album. As for the album itself (always the most important part), Mason's romantic lyrics and reliance on acoustic guitar place him in soft/folk rock for most the most part (think CS&N), but unsurprisingly he does come up with a few Traffic-like numbers as well. Alone Together's first song is his signature tune, "Only You Know and I Know", which has a good beat, and some nice electric guitar lines (Mason? I'd assume so). When he slows down the album drags, and his lyrical deficiencies become more apparent ("Shouldn't Have Took More Than You Gave" or "Sad and Deep as You"). Some of Winwood's soul-ness seems to have worn off on him as well, heard on "Waitin' on You" and "Just a Song". The last song ("Look At You Look At Me", co-written with Capaldi) sounds like a sax-less Traffic. Overall Alone Together is pleasant early soft rock, with some "harder" numbers thrown in to keep it interesting. Produced by Mason and Tommy Li Puma.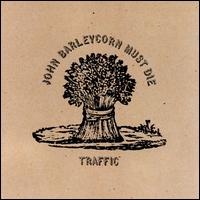 John Barleycorn Must Die (1970), ****
Begun as a Winwood solo project, this album differs in several ways from its predecessors. Let's take a bottom-up approach to this. At Traffic's base is the rhythm section of Capaldi and Winwood, which lays down one of the most solid beats around. I would argue that Winwood was actually a better bassist than a guitarist in the studio, but this work is not brought to the fore as often. On top of that are Winwood's keyboards, which are the solid center of the music. It is interesting to note that with Mason out of the picture (at least for this album) the entire first side of John Barleycorn has no guitar on it. But this opens up space for more keyboards or guitar from Winwood, or Wood's shorter horn/flute lines, restoring him (at least sonically) to full status. Then, around that level, or a bit higher, are Winwood's usual top-notch vocals (sometimes assisted by Capaldi). Winwood does do one track almost solo (Capaldi co-sings), "Stranger to Himself" which is more of a traditional soul piece, but still good. All of this brings us to an important point - what it was they were playing. Traffic added in more jazz and folk sounds here, but not to the point where it overpowers the music (the fabulous instrumental "Glad" is the most overtly jazzy). Some of Blind Faith seems to have stayed with Winwood - like jams the songs have strong beats and longer running times, but they also have well-defined structures and don't really stray off into solo land (with one big exception - "Every Mother's Son" which features a tepid organ solo in the middle of its seven+ minute bulk). The excellent title track--a traditional English folk song built around a relatively simple acoustic guitar tune and vocal harmonies--is the big exception . Otherwise, there is plenty of keyboard based music with a great beat ("Glad", "Freedom Rider", "Empty Pages"). A classic, with only one dud ("Every Mother's Son"). Produced by Chris Blackwell and Winwood, with Guy Stevens doing a couple of lesser tracks.
Now that the review is out of the way, here is something interesting this album brings up. On "Empty Pages" it sounds like in the back center of the mix one can hear what sounds like Winwood's initial guiding track on electric piano for the song. This brings up a couple of questions - 1) How often to groups leave the backing tracks in the final product?, and 2) With Winwood doing so much on this album, in what order did he lay down the tracks for each song? In terms of the first question - I would say not very often. There is one ELP song where it sounds like Lake never bothered to put in a real guitar solo, and I remember reading about some Dave Davies track where he did the same. Of course, that's not counting cases where the group ran out of time or money to re-do tracks - like the infamous "cello, cello, cello" vocals on the Who's "A Quick One" which were meant to be replaced by cellos, or the Yardbirds' Little Games which suffers from half-assed production almost all the way through. Verdict: Probably not very often. For the second question, from a purely speculative standpoint I'd say Winwood laid down an initial rhythm keyboard track first, maybe with Capaldi drumming, and then bass (also maybe with Capaldi drumming) and then real keyboard parts, instruments that solo (i.e. guitar) and then vocals. But what the hell do I know.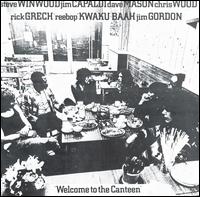 Welcome to the Canteen (1971), **1/2
For complicated reasons, this album was culled from a brief series of live dates in mid 1971. This is Traffic's dream team lineup - Mason joined them for a brief period, Winwood, Wood, Capaldi, plus bassist Ric Grech, drummer Jim Gordon, and percussionist Reebop Kwaku Baah. The first side focuses on Mason, and opens with a fun version of Last Exit's "Medicated Goo". Half of the side is given over to two of Mason's solo tracks from Alone Together - "Sad and Deep as You" and "Shouldn't Have Took More Than You Gave," where he brings out some good wah-wah leads effectively. The former sounds as if it would have fit in perfectly with John Barleycorn - a sparse melancholy folk song that Wood's flute embellishes wonderfully. The band doesn't sound under-rehearsed, but whenever the band decides to loosen things up, nobody steps forward (there's an odd gap at the end of "40,000 Headmen" where the band is just coasting, until Mason brings the song to a close). This is especially a problem on the back side, which is given over to long versions of "Dear Mr. Fantasy" and Winwood's old Spencer Davis tune "Gimme Some Lovin'". This performance of "Dear Mr. Fantasy" is provides a direct comparison between Winwood's and Mason's guitar styles--Mason is rather precise, with comfortable, sharp blues lines, while Winwood is more emotion than technique--but not much else. "Gimme Some Lovin'" was a hit because of Winwood's gutsy soul vocals domineering organ parts and punchy beat. The attempting to convert it to a jam on this album undermines that, and is met with little enthusiasm from both the band and the audience, and it never takes off. Overall, the album's sound is tolerable, with the vocals fading in and out periodically, and a Union Standard three percussionists (Gordon, Capaldi and Kwaku Baah), but it is a nice suggestion of what might have been if Mason stayed with them. Produced by Winwood and Island Records head Chris Blackwell.
Interesting side note: The album doesn't say Traffic anywhere, instead being credited to the musicians. How often does that happen? Yet, the Traffic emblem is clearly visible on the back cover. Off the top of my head, I can only think of this happening one other time - when Yes split into warring factions in the 1980s.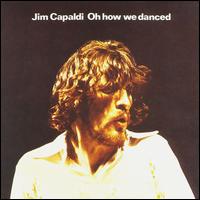 Jim Capaldi: Oh How We Danced (1971), **1/2
It's always good to have standards. For example, there is an official measure of a kilogram (in the form of a metal cylinder) kept by the International Bureau of Weights and Measures in France. If you need a definition of average for records, this album probably fills the bill. Jim Capaldi was a capable lyricist, usually in the anguish and love arenas, and had been a decent drummer before quitting that role in Traffic, but here we meet somebody new - Jim Capaldi the crooner. He's not a crooner in that he's doing old Sinatra standards, but for the more practical reason that his voice, while warm and friendly when used gently, does not really hold up under excitement or stress ("Anniversary Song"). That's pretty much all Capaldi is doing on this album. Granted, his material is for the most part self-penned (Mason gets one co-write), but none of it is overwhelmingly good. I don't think it would take much to do what he did, write a bunch of OK songs, then go down to Muscle Shoals and hire the studio musicians to play your songs, or rope your friends into backing you. Certainly there are a pair of genuinely good tracks (the friendly soul of "Evie", and the clap-along "Open Your Heart" which is essentially a Traffic recording) and a nice R&B/blues feel to the music ("Love is All You Can Try", "Don't Be a Hero", but most of it doesn't rise above the OK level ('Last Day of Dawn" might be about a congenital heart defect, for one). Capaldi's material could have been elevated with some nice playing, but aside from a few throw-away solos by Mason or Free guitarist Kossoff, it's just one big rhythm section. At least there a couple of B-grade stars that make an appearance - ex-Move bassist Trevor Burton and Spooky Tooth drummer Mike Kellie for one track. More than a vanity album, but nothing essential or particularly interesting. Produced by Capaldi and Chris Blackwell.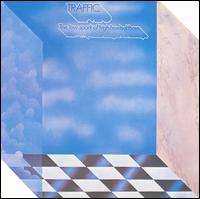 The Low Spark of High Heeled Boys (1971), ***
It is fairly remarkable that Traffic added so many musicians (bassist, drummer, congas) without fundamentally changing or improving their sound from the overdub days. In fact, the only result is that Capaldi seems to be without a steady job (he's credited as vocals/drums/keyboards). On Low Spark, Traffic settled down into mellow folky/jazzy pattern, but it becomes a battle between inspiration and lethargy on the longer tracks. The title track has a good amount of verve and a nice groove, but after that the lethargy begins to win ("Many a Mile to Freedom" is about at equipoise, but Wood's showcase "Rainmaker" drags for the most part). There is a nice stab at continuing the folk feel of John Barleycorn with "Hidden Treasures", and a pair of funkier songs (Capaldi's "Light Up or Leave Me Alone" which he sings fairly well and the pedestrian "Rock and Roll Stew" by Grech and Gordon). Nothing overly essential here, although you can make a good case for the title track. The album made was in the US Top Ten but flopped in the UK. Produced by Winwood.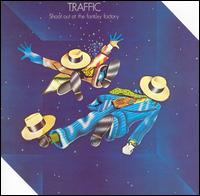 Shoot Out at the Fantasy Factory (1973), **
This may be bad judgment on my part, but I kind of like this album. Not that the music is really any good; continuing in the vein of Low Spark, Traffic is just grooving, making the same sort of low-key vamp throughout the record. Whereas Low Spark featured plenty of obnoxious long-winded soloing, here they abstain for the most part, which brings me to the simple, overriding fact that I love Winwood's production on this album. It is gorgeous. Apart from the vocals he focused on the absconded Muscle Shoals rhythm section of Hawkins and Hood, pushing the soloing back. In fact, most everything about this album is laid back, hence the low-key groove feel. Sure, there are plenty of things wrong with this album - Wood seems to have lost it, contributing sax wriggles or that old wah-wah stuff again ("Tragic Magic" which isn't that bad), and they take a good idea and then flog it beyond the grave ("Roll Right Stones" which is perfectly fine until you realize it is interminably long). On the plus side, Winwood has toned down the electric guitar for the old piano/organ duotheism, and with this production I can actually determine Rebop Kwaku Baah's contributions to the band. The title track is an attempt to be a more uptempo, shorter equivalent of Low Spark's title track, but admittedly is not nearly as good. "(Sometimes I Feel So) Uninspired" might seem like a prime candidate for a quick joke, but it's a decent stately song, as is it's folkish counterpart "Evening Blue". Overall this album is a combination of good production, vacant or pedestrian soloing, occasional obsessive-compulsive attacks causing excess repetition, and a bunch of decent musical ideas. Note that I said "kind of like" - it's not a good album generally, and you may hate it, but it does make good background music.
On the Road (1973)
Double-LP live album. No comment.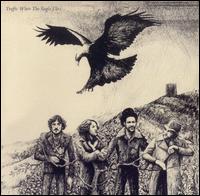 When the Eagle Flies (1974), **1/2
Give Steve Winwood some credit for this album, because he and the rest of the gang over at Steadily Dwindling Grooves, Inc. really tried. Sure, there are the usual Winwood-Capaldi songs with big old Traffic hooks, but they have some sorely needed life in them ("Something New", "Walking in the Wind" which was a single). The band shows a great deal of restraint as well, and the aimless soloing is really kept to a minimum. But Winwood is really pushing the band in a different direction here, after letting them ramble on without any direction for the past two albums. There's even less guitar, and instead (only being a few years behind the times) Winwood runs out and picks up both a mellotron and a synthesizer. Welcome to 1974, everyone. So where a long track like "Dream Gerrard" might have once been a endless soul vamp, thanks to Viv Stanshell's nutty lyrics, a reasonably catchy riff for sax and bass, and some gratuitous mellotron usage, it now trends far more towards palatable progressive rock. Even in it's last days Traffic was not really a progressive band - they're far more about the jazzy groove than any flamboyant playing or fancy riffs. Winwood was making an effort to update their sound, although it is by copying others-- his electric piano work lies somewhere between Canterbury and Middleton (try the intro to "Graveyard People"), and what could be more trendy than some truly disgusting synth tones ("Graveyard People", "Walking in the Wind" with strange clicking noises as well)? While there is not any meandering soloing, there isn't much in its stead, with Wood making about as much impact as Winwood's guitar playing (i.e. very little). The result is that when the band gets a good sound going it doesn't really go anywhere, but it sounds a whole lot better than their past few albums. There is still a whole pile of filler ("Love", title track, parts of every track), but "Something New" pretty much embodies the album. It may be a breakup song, but it is fairly happy in tone and represents a step in the right direction, which is what this album was. Even if it was their last step.
No, a soul vamp is not some sort of horror movie character.
Done staring at empty pages? Back to the Music Page then...