Procol Harum
Albums reviewed on this page: Procol Harum, Shine On Brightly, A Salty Dog, Home, Broken Barricades, Live In Concert with the Edmonton Symphony Orchestra, Grand Hotel,
Journey's End, Bridge of Sighs, Procol's Ninth, No More Fear of Flying, B.L.T.
Accidents can have large results. Procol Harum had an enormous hit with their first single, the instantly recognizable "A Whiter Shade of Pale" which fused a Bach-like organ line with ambitious lyrics. Even before their next single, the drummer and guitarist had been replaced and the band continued to merge R&B with progressive elements, a track which became lighter and lighter as the years wore on. Robin Trower played excellent blues lines that were not overwhelming and Brooker's piano provided a solid and interesting foundation under it all. This harmony lasted for only two albums. By the time A Salty Dog rolled around, Fisher was playing almost everything on his tracks, as well as producing the album, and the group had branched away from classical sounds. Fisher soon exited, had a not so-successful solo career and is currently a computer programmer. Home reunited Brooker's pre-Procol group, the Paramounts, and the result was pretty unexciting blues-rock, with Trower leading the way. After that Trower left (of course), and various other people drifted in and out of the lineup afterwards, with Brooker, Wilson and Reid the only constant members. At heart, Procol was always a blues based group, and as the progressive part wore off (in the post-Fisher era) they focus on light blues with Brooker as the center of attention. In the late 70s it was clear that they were really out of touch and called it a day.
Trower has a solo career based on his talent to mimic Jimmy Hendrix. Brooker and Fisher also recorded some solo work, with varying results.
Personnel: Gary Brooker (vocals, piano), Keith Reid (lyrics), Robin Trower (guitar), Matthew Fisher (organ, vocals), David Knights (bass) and B.J. Wilson (drums). Fisher and Knights quit after A Salty Dog (69-70). Chris Copping (organ, bass) replaced them starting with Home. Robin Trower quit after Broken Barricades and was replaced by Dave Ball. Alan Cartwright (bass) added starting with Live with the Edmonton Orchestra album. Then Ball was replaced with Mick Grabham by the time Grand Hotel came around. Cartwright quit, Copping moved over to bass, and Pete Solley came in on the vacant keyboard slot for their final outing, Something Magic.
Warning: I find these reviews to be incoherent. I'll try to re-write them sometime soon (est. summer ? at my pace).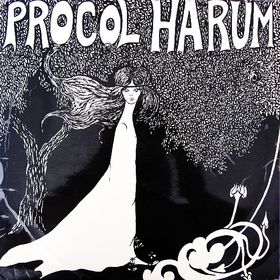 Procol Harum (1967), ***1/2
Procol avoided traditional progressive-rock longwindedness on their debut, headlined in the US with "A Whiter Shade of Pale," the delightful mixture of Brooker's soulful voice, Fisher's purloined Bach organ lines, and Reid's garbled narrative lyrics. Nothing really matches that one track, although the Bach blues and ambiguity theme is continued with the pleasant "She Wondered Through the Garden Fence" also boasts a great classical organ line. Otherwise, the group takes advantage of Trower's blues skills, ("Cerdes (Outside the Gates Of) and "Something Following Me") and a couple of humorous music-hall sendoffs (Dixieland party on "Mabel" and "Good Captain Clack") are pleasant and short. The only song not written by Brooker and Reid, Fisher's instrumental "Repent Walpurgis" combines Fisher's towering Bach and Trower's blues with impressive results. In general, the album finds the right balance dark classical music and blues even if Reid's lyrics are lyrical nonsense ("Kaleidoscope"). Produced by Denny Cordell, who later worked with Joe Cocker and Leon Russell, among others.
The Westside re-release of this (which I have) supposedly has a much better sound then the original releases, and is in mono. It also has "A Whiter Shade of Pale", its worthy follow-up "Homburg" and a bunch of alternate takes.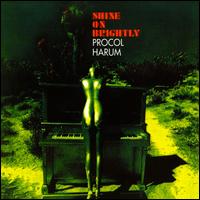 Procol Harum: Shine on Brightly (1968), ****
With concept albums everywhere, and progressive rock just taking off, Procol released Shine on Brightly. The first side is split between classical-influenced organ driven songs (such as "Shine On Brightly") and blues-based numbers ("Wish Me Well"). Fisher is more prominent is the first category and Trower kicks ass in the second, delivering excellent licks especially in "Rambling On". Reid's lyrics are better, more coherent, and downright amusing (the aforementioned "Rambling On"). The only out of place song is the odd label tribute "Magdalene (My Regal Zonophone)", originally supposed to be their second single. Shine on Brightly's second side is Procol's answer to Sgt. Pepper's: a collection of songs strung in one track entitled "In Held Twas In I". The entire thing is fabulous, with the linkages working well, and only a touch of the era's omnipresent sitar. My favorite part is Fisher's "In the Autumn of My Madness", with building organ, and backwards sound effects. Possibly the peak of Bach-rock.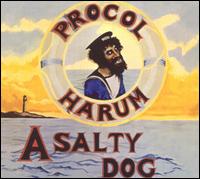 Procol Harum: A Salty Dog (1969), ****1/2
Abandoning artier methods like suites, Keith Reid's lyrics for A Salty Dog focus on the ocean. Reid had yet to reach his depressive trough, but the album's tone is more relaxed and sad ("Pilgrims Progress" with its patented Fisher organ line). The band divvied up the music writing, so A Salty Dog is more than just Brooker and Reid's work, and the album has more diverse sounds. The album opens with the title track, a grand, orchestrated song that was a bit too down and slow for the times, but in hindsight seems brilliant. "Too Much Between Us" sounds like it could have been CSN&Y with its slow acoustic sound and vocal harmonies. Reid's nutty lyrics are good, and sometimes funny (the chorus of "The Devil Came from Kansas" which has a line like "When I'm trying to sell you cheese"). Fisher also gets some of his best songs, the Caribbean jam "Boredom", and the "Wreck of the Hesperus". The latter is similar to the title track, yet I think it is better with its driving piano line. Trower delivers bluesy licks throughout with good taste ("The Milk of Human Kindness"), even if his songs and vocals are sub-standard (the straight blues "Juicy John Pink" and "Crucifiction Lane"). But on the whole, the songs are damn catchy and the playing good. Produced by Fisher, who left afterwards.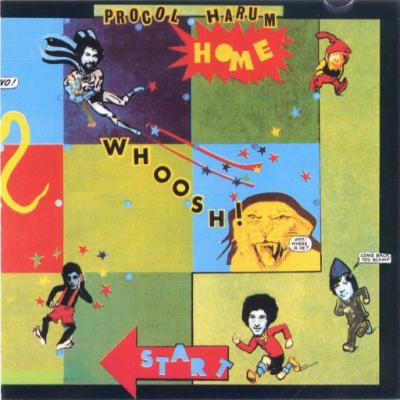 Procol Harum: Home (1970), ***
With Fisher gone, most of Procol's progressive elements promptly disappeared. Copping is a better bassist than Knights, and a worse organist than Fisher, so the organ mainly just holds chords. Brooker also ran low on musical ideas, and everything sounds like a missing hard rock part of Shine On Brightly's "In Held Twas In I", with minor chords popping up everywhere. Not that this is necessarily bad, but it gets tiring. Reid's lyrics had definitely turned very dark and almost suicidal, with the epitome being the bastardly fun "Still There'll Be More" ("I'll blacken your Christmas / And piss on your door"). Trower shows signs of his future Hendrix-impersonating solo career, but without any imagination (repetitive riff syndrome) in "Whisky Train", but "About to Die" provides a welcome relief from Brooker's increasingly formulaic chord shifts. Some of it is still decent, like "Barnyard Story" or the fabulous "Your Own Choice". The album's low point is the overlong minor key drama-turned hymn "Whaling Stories", which I noted as having that "same damn chord progression" used in the rest of the album. The rest is sadly filler. Produced by Chris Thomas.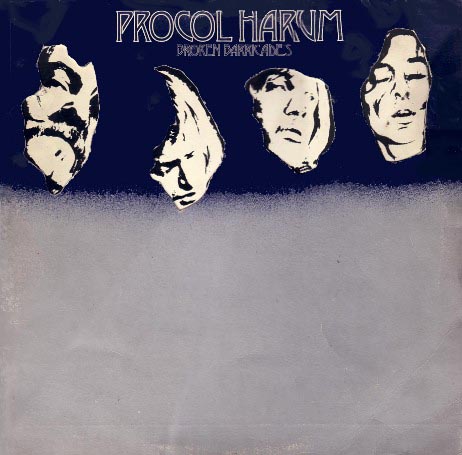 Procol Harum: Broken Barricades (1971) , **1/2
Thus begins the long goodbye. Home at least had anger, creepiness and horror - Broken Barracades has few new ideas, relying on blues-rock with epic tendencies. It is not a bad album, but one that will appeal more to the blues-rock fans who like to have some arty elements. Trower has one final showcase to strut his stuff, and he's just as middling as always - a trippy Hendrix ripoff ("Song for a Dreamer"), or parcel post blues ("Simple Sister", slide on "Poor Mohammed"). This is compounded by the unwise decision to let him sing his own songs. Brooker employs the "Still There'll Be More" trick - standard blues-rock whlile he pleasantly sings Reid's lyrics about abominations - with lesser results on "Luskus Delph". Except this time, Reid wrote about ...sex, maybe. As always, it's a fine line between poetry and obtuseness, and the lyrics are rather off-putting. Reid was still wallowing at this point, writing about destroyed worlds and the like, but minus Home's spite (for better or for ?)

The band still throws in a modicum of prog or epic tendencies ("Luskus Delphi" is the lite version), but they mistake repetition for dramatic buildup ("Simple Sister", "Memorial Drive") with nothing to propel them. Ah well, some good ideas are present - "Playmate of the Mouth" is a good example of the blues meets Dixieland jazz (well suited for Brooker's unflagging reliance on the ol' fashioned piano.), "Power Failure" is a nice little blues number with a Wilson drum solo and "Simple Sister" isn't half bad (and the piano line will stick in your head). The album sounds good as well. But, the writing is so blaise, perhaps the band should have chucked in this whole prog/pop side and cast their lots as blues musicians. Your idols absurd, indeed.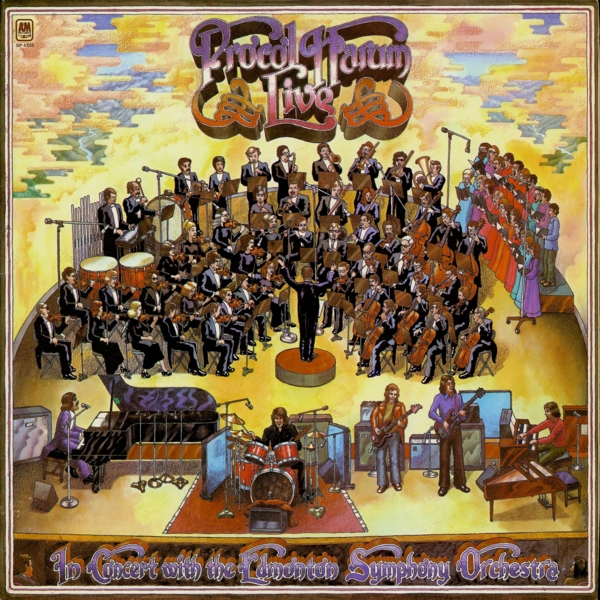 Procol Harum: Live In Concert with the Edmonton Symphony Orchestra (1972)
Recorded with the Orchestra and a mass choir, and without Robin Trower. Most of Procol's material is suitable for use with a symphony, especially "A Salty Dog" and "In Held Twas In I" which takes up half the album. Nothing really different than the studio versions, but still good. Dave Ball does a decent job filling in for Trower, but not much is asked of him. Also note that "A Whiter Shade of Pale" does not appear. The single, a live version of "Conquistador" did reasonably well, even though it sounds rough and kinda tame to me. This is also Cartwright's inauspicious debut with the band, and Dave Ball's sole appearance.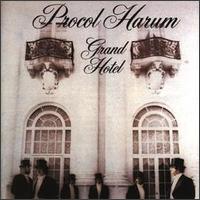 Procol Harum: Grand Hotel (1973), **1/2
There is a marked decrease in quality here, a shift which always coincided with Procol's loss of another original member. The replacements, Cartwright, Copping and new entrant Mick Grabham (guitar), are pretty much non-entities, especially the first two. Copping's organ playing is treated with the respect it deserves - it is dissipated and buried in the mix ("Tojours L'Amour"). Meanwhile, Grabham doesn't really display any distinguishing characteristics, other than he can play bluesy, loud and without Trower's speed. Cartwright can battle Dave Knights for a spot on trivia cards. Sure, there are some moments where the group hints at its glory days (the chorus of "Grand Hotel" is one), but it's mainly Brooker and Friends Play Piano-Rock, with lyrics by Keith Reid. Not that it cannot be good ("A Rum Tale" or expectedly dark "For Liquorice John"), but when one of the better tracks sounds like a demented Hollies track about VD ("A Souvenir of London" which is actually a good tune), the warning light should go on. Reid even seems to be dropping off in quality; the same dark themes are there ("For Liquorice John" is about a suicide for one), but he also delivers an ode to meat ("Bringing Home the Bacon") and a warning against the dangers of Mighty Mouse ("T.V. Caesar" which gets a bloated treatment by Brooker). These even out on "Fires (Which Burnt Brightly)", where the melody's strength and Christianne Legrand's (of the Swingle Singers) guest vocals really help compensate for Reid's lame anti-war lyrics. It is also a song which desperately cries out for Matthew Fisher. Wilson does a good job on drums (as always), and is probably the most consistently interesting player on this album. All downhill from here? I hope not. Produced by Chris Thomas.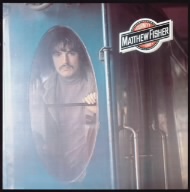 Matthew Fisher: Journey's End (1973), **1/2
Decent in parts and horrid in others. Fisher's music is more mainstream and his Bach flourishes are mostly gone, resulting in almost a Elton John style. The opening track "Suzanne", a failed single, is a fun rocking track. "Play the Game" is a great loser vs. the world anthem, and "Interlude" sounds like a keyboard version of Fleetwood Mac's "Albatross". Most of the lyrics are thinly veiled references to his years with Procol Harum (the many "friends" who let him down, and the amusingly bad lyrics to "Going for a Song" about A Whiter Shade of Pale). Occasionally he does get dragged down by his bitter lyrics (the aforementioned "Going for a Song"), or lost amidst too much orchestration (title track). The most Procol-like song here is the instrumental "Separation" which was recorded while he was still with the band. Fisher sings, plays keyboards and guitar, with Geoff Swettenham on drums and Mick Hawksworth on bass. Produced by Fisher.

Robin Trower: Twice Removed From Yesterday (1973)
His first solo album. Produced by Fisher.
Procol Harum: Exotic Birds & Fruit (1974)
I thought I might have this, but no.
Procol Harum: BBC Live in Concert (rec. 1974, rel. 2000)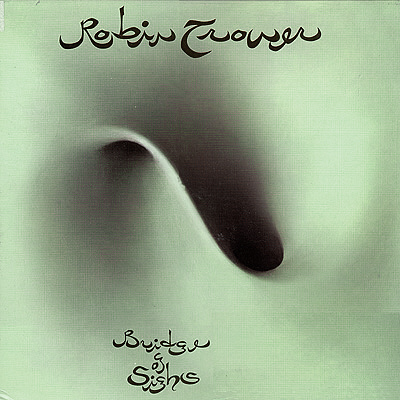 Robin Trower: Bridge of Sighs (1974), **1/2
Trower was always in the second class of blues soloists, along with people like Alvin Lee and that guy in Fleetwood Mac who joined a cult. It is amazing is that Trower managed to parlay this into a solo career more so than some of his more talented peers. This album does prove that a guitar tone does not alone merit success. Trower turned into a Hendrix clone by replicating his late period tone. Despite the cool nature of this talent, when combined with uninspired backing (Reg Isidore on drums, and James Dewar on bass), and Trower's formulaic lyrics and melodies, everything tends to blend together. Not to mention that Trower cannot solo like his adopted predecessor, it is no wonder that most of the songs areindistinguishable. The whole album has the same atmosphere, but no movement, and is underproduced. The one big exception is of course the title track, which is also the most produced track on the album, in addition to being really cool. Produced by Fisher.

Trower released a pile of solo albums following this, of which I have more than I care to admit.

Matthew Fisher: I'll Be There (1974)
Not for long. After some good press for Fisher's first album, this was hastily recorded and flopped.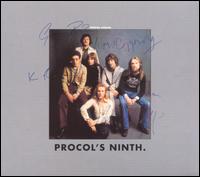 Procol Harum: Procol's Ninth (1975), **1/2
Can someone please explain to me how Procol were considered anywhere close to a "progressive" band at this point? Other than the title, the closest Ninth gets to progressive is their final hit "Pandora's Box", actually written back in the Fisher-era, but otherwise it's blues after blues after blues built around Brooker. Part of the problem is that everyone surrounding Brooker is pretty darn anonymous, with exception of Wilson. Who's Mick Grabham? Why, your ordinary fungible blues axe, of course. Give him a song to solo in and he will show you exactly why they came up with the term "rock journeyman." Procol even managed to exume the undead bodies of R&B/pop kingpins Lieber and Stoller to produce this one, giving them a mainstream sound. Not that the undead do a whole lot, as everything sounds so clean, with horns and the like cropping up now and again. What the heck was mainstream rock in 1975 anyway? This might be the only example. Anyways, Ninth has a pristine rock sound, and the material is decent ("Fools Gold", the undead's "I Keep Forgetting"), but it is a very narrow album. It lacks the grandeur of Grand Hotel, eliminating both the very good and the very bad. All that's left is some nice-sounding middle, with little upside. There's a few nods towards contemporary sounds ("The Unquiet Zone" sounds like a Deep Purple track in parts, or the reggae breaks in "Without a Doubt"), but some rather questionable choices as well. Take "The Piper's Tune", which has the band re-creating the sound of bagpipes. Good for them. Does it have any real merit? Not really. What about the failed sports anthem "The Final Thrust"? Or their cover of "8 Days a Week" which thanks to handclaps and Brooker's piano turns into a more of a 50s sockhop number than the original. Was there some sort of musical treasure hunt in progress and that song was one of the items? Another sign of the apocalypse - two of the songs deal with songwriting, or lack of it ("Without a Doubt", "Typewriter Torment"). It is not as bad as it seems, it is just not overly good. It gets the same rating as Grand Hotel because it avoids that album's mistakes, but at the cost of trimming down to a mediocre blues-rock group.

Procol Harum: Something Magic (1977)
Referred to as Something Tragic. Their last album.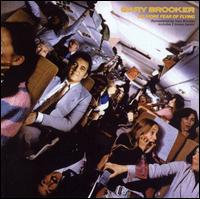 Gary Brooker: No More Fear of Flying (1979), **
[Author's Note: Maybe I'll give this a spin sometime soon as this review is a couple of years old now.]
With Procol broken up, as their main songwriter and singer Brooker was the natural choice to have a solo career. But the result is not pretty. Not surprisingly he continues to work with Keith Reid for a few tracks, but also has lyrics from Pete Sinfield. There are a few attempts to keep up with the times (the disco-meets-boogie "Get Up and Dance" and the title track), but they do not work well at all. Brooker sounds better when trying ballads like "Pilot" or "Old Manhattan Melodies", but he comes across as a second-rate Billy Joel. The last two tracks are definitely the best, with good guitar on "Angeline" (even if it steals the riff from the Who's "I'm Free") and even better work on the old standard "Say It Ain't So, Joe". The backup band had that slick 80s sound, courtesy of Bruce Lynch on bass and Dave Mattacks on drums. Veteran session player Tim Renwick plays guitar. Summary: Bleh.


Matthew Fisher (1980)
After a six year hiatus Fisher released another solo album.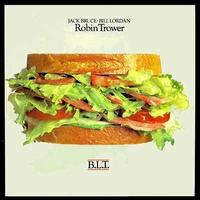 B.L.T. (1981), ***
Second-tier blues supergroup with Jack Bruce on bass, Bill Lordan on drums, and Trower, with Keith Reid writing almost all the lyrics and it is surprisingly good. Bruce makes another step towards the Guinness Record for Power Trio Memberships, and he and Trower do make a good pair given their respective pasts. Trower's playing has changed as well, going beyond impersonation to more straightforward blues ("No Island Lost", "Endgame") even though those are the least interesting parts of the album. But this is very much an early 80s album, and Trower accordingly gives it a crisp New Wave production, as well as changing up his guitar tone (the eerie "Carmen" with Bruce using falsetto). There are only a few attempts to entirely break the blues base mold, and the ballad "Won't Let You Down" is an excellent attempt at a crossover song. But beyond that one can hear the disco beat in "What Is It" or the funk influences that have crept into Bruce's playing. Mostly it's just blues-based rock that only occasionally stands out ("Into Money"). Bruce does contribute one track, "Life On Earth", which has a more complex structure than Trower's songs, and yes, does sound like Cream. A blues album by "old guys" that managed to be relevant.

Matthew Fisher: Strange Days (1981)
Fisher's last album, before one released in 1994.
Procol Harum: The Prodigal Stranger (1991)
A reunion record. Wilson is long dead (OK, 2 years), and I have no idea who plays guitar. I don't really want to hear this one.
Can't see the joke? Return to the Music Page then...