The Move

I Could Find a Good Time

Albums Reviewed: Move, Something Else, Live at the Fillmore, Shazam, Looking On, Message From the Country.

An English band which never really crossed over to the US, The Move had successful singles out of the gate; their first in late 1966 went to number #2, and their singles kept having success through 1970. But they shed original members along the way, and never really knew how to put together a good album, padding out song lengths and leaving (good) singles off. Guitarist Roy Wood was the primary writer, and he had an early interest in classical riffs, borrowing from

The 1812 Orchestra

for their first single. But he never developed a good way of integrating classical influences, relying on disjointed sections or esoteric instruments to carry songs. Early on the band was all over the place for influences, but with people leaving, Wood wound up bringing Jeff Lynne aboard for a couple of albums with a consistent sound which they prepared for the Electric Light Orchestra. I don't have a singles compilation (one does exist) but I am fairly certin it would get a higher rating than any of the albums below.

Personnel:

Carl Wayne

(vocals),

Roy Wood

(vocals, guitar),

Trevor Burton

(guitar),

Ace Kefford

(bass) and

Bev Bevan

(drums). Burton, Wayne and Kefford quit in succession in 69-70, with

Rick Price

(bass) coming aboard in 1969 and

Jeff Lynne

(guitar, piano, vocals, terrible production) in 1970.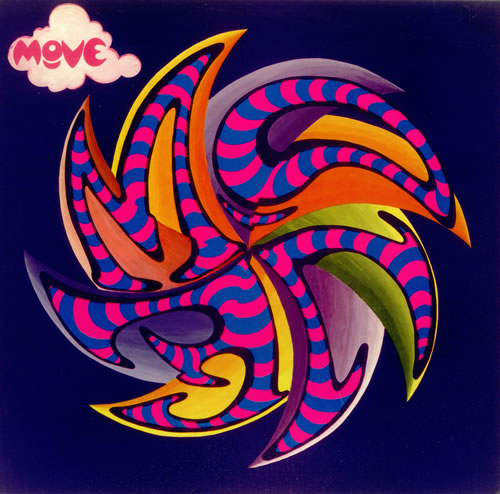 Move (Mar. 1968),

**1/2


I should probably like The Move more than I do, because they hit a bunch of my soft spots: mod sound! whimsical and/or psychedelic lyrics! good musicianship! but most of their material sounds like dated reflections of more popular acts. Guitarist and chief songwriter Roy Wood had an interest in classical influences from the start, but many of his arrangements sound like someone who heard "Eleanor Rigby" and ran with it. Furthermore, producer Denny Cordell gave everything a light or tinny production, undercutting the strength of the band's sound. If that was not frustrating enough, most of the album was only released in mono (yes, even the stereo version was mostly in mono), and not a punchy mono either. The result is that the band often sounds like

A Quick One

or "Pictures of Lily"-era Who, with odd little stories in their songs, lots of rhythm guitar, punchy bass and strong vocals, but then mixed with Byrdsian guitar and classical string arrangements. (The kitchen sink diversity approach extended to their vocals - despite having a dedicated singer (Carl Wayne) who was like Tom Jones if Jones was cool and not hammy, Wood also sang a lot of tracks, and the others got spotlights as well). Almost everything on

Move

sounds like it would fit on a single, and the best tracks were from the band's two latest singles: "Fire Brigade" is hands-down the best track, an uptempo pop song with Wood adding little Byrdsian guitar phrases. "The Lemon Tree" and the trippy "Flowers in the Rain" are also both fine pop songs, with a good match of catchy melodies and goofy period lyrics. The remainder is a lot of pop songs with slight psych production flourishes, sometimes undone by Wood's lyrics ("Yellow Rainbow" with some backwards drums and Wayne singing about "find the yellow rainbow"). But a lot of it sounds like a heftier take on pop acts like The Beatles, and the band comes across as followers. (There are also two out of place covers, Eddie Cochran's "Weekend" and "Zing! Went the Strings of My Heart." The former is understandable - even The Who recorded Cochran's "Summertime Blues" around this time, but wisely didn't release the studio version. The latter is junk.) Power-pop, but with the power cut.

It probably did not help that the band's first two singles (which are also pretty good) were on a different label, and not included on the album. The album was never released in the US.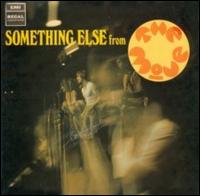 Something Else From the Move EP (rec. Feb. 1968, rel. Jun. 1968), ***
A live EP, since re-released with bonus tracks. This band's club act is far more raucous than their poorly produced first album, and served as a good counterpoint. They tackle predominantly American artists, ripping through West Coast tracks (The Byrds' "So You Want to be a Rock 'N' Roll Star", Love's "Stephanie Knows Who" ) and soul ("Piece of My Heart" and "(Your Love Keeps Lifting Me) Higher and Higher") and retro sounds of "It'll Be Me" (which had been the B-side to Jerry Lee Lewis's "Whole Lot of Shakin' Going On"). Only more odd choice is a cover of Spooky Tooth's "Sunshine Help Me" from the prior year. A good add-on to the CD release of Shazam, although I'm not sure how exciting others will find it today.
The band released three more singles between The Move and Shazam including the "'Penny Lane' in a minor key" hit, "Blackberry Way."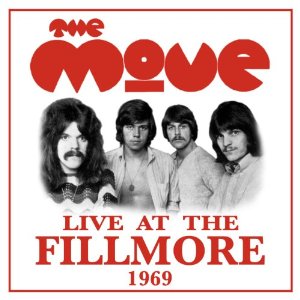 Live at the Fillmore (rec. Oct. 1969, rel. 2011)
Just a few comments about this well-recorded live set from the Shazam era. The most surprising thing is that the long songs on Shazamkept the same long, seemingly disconnected codas in the live performance as well. "Cherry Blossom Clinic" and "Fields of People" keep their poorly integrated portions, which are just as awkward in concert. Nothing too exciting in the set list, which is mostly drawn from Shazam, and a long take on "I Can Hear the Grass Grow" which is probably the best track because it has some verve. The other songs are a cover of The Byrds' "Goin' Back" and a pair of Nazz tracks. Their awareness of The Nazz is pretty interesting, as both bands tried to give some heft to pop music, and had strangely divergent paths. For Shazam super-fans, who won't mind hearing identical arrangements.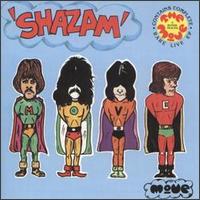 Shazam (Feb. 1970), **1/2
Power correction. Much heavier in places, as the band stretched songs to progressive rock lengths, but still split between originals and covers The album starts with "Susie" with Wood cranking up the guitars for a heavy sound, and using a far grittier voice than he used on Move. When matched with Wood's more prominent acoustic guitar and 12 string, there a strong Byrds-play-power-pop vibe (especially in their cover of "The Last Thing on My Mind"). But, while Wood pushing the song lengths out, they didn't have enough material to fill the time. So both "Susie" and a good cover of "Don't Make My Baby Blue" both use very slow tempos. And while the band did a better rendition of "Cherry Blossom Clinic" than the one on Move (here with "Revisited" appended), a four minute classical medley ("Jesu Joy of Man's Desiring", part of The Nutcracker I think, etc.) making up the back half of the almost 8 minute song. Which was fairly novel, in that the band was not relying on (or even using) a keyboardist to push this direction (unlike, say The Nice), but repetitions. The problem is even worse on a cover of Ars Nova's "Fields of People" which does not justify its 10 minutes, most of which is repetition, then a take on raga (I think) using guitars. On the lighter side, Wayne's final showpiece was "Beautiful Daughter" - a short ballad with a string quartet, where he got to fully belt things out. Not quite the rucksack of styles that was Move, but still a band trying to figure out how to integrate their classical interests (or find if they wanted to be everything). Produced by Wood, Wayne and Price.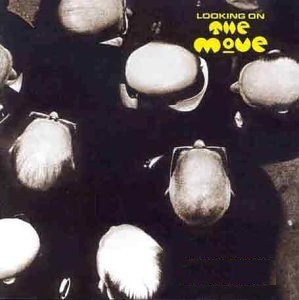 Looking On (Oct. 1970), ***
Their strongest album yet, and it still has serious problems. With Wayne gone, Wood added Jeff Lynne to the band, which matched perfectly with a) his interest in classical sounds and b) his inclinations to borrow heavily from The Beatles. At the time, Wood decided to follow The Beatles' heavier sound - that strain through tracks like "Helter Skelter" and "Come Together," along with some of the esoteric instrument choices like the halcyon days of Stones' Satanic Majesties. It's not as outlandish as it may seem - the Beatles had just broken up and The Move had a bunch of hit singles in the time period. The problem was that Wood really didn't know how to write longer songs, which why Shazam was a bit of an unruly monster of pop song and often unrelated instrumental passages stitched together. Looking On is more loud, slow and bluesy, but without any of the weight of a Black Sabbath or an actually heavy band. You expect that Wood might kick into a fast solo, but eventually you realize he intends to lumber onwards. (Also, this and the next album were basically made to fund the Electric Light Orchestra). "Brontosaurus" is great example of where Wood got it right - matching a plodding, bluesy riff with goofy lyrics about a dance craze.


Lynne had just been with the group The Idle Race, which seemed to specialize in cloying second-rate Beatles pop knockoffs. I suspect Lynne learned a lot about studio techniques because his own singing voice is not very good-- at his best, he sounds very Lennon-at-the-piano ("What?"). But his production techniques (which my notes summarize as "hella room mics" and involve odd panning) could also be seen as the mixing-board chaos of the psychedelic era taken in an obnoxious direction. Even here he overproduces things on his two post-psych? tracks, with strange harmonies and odd drum mixes ("Open Up Said the World at the Door" and "What?"). But the presence of actual production (despite Lynne's techniques) improves on the live-in-the-studio nature of

Shazam

, and Wood's Brian Jones-like willingness to play any instrument he can find makes the tracks unpredictable and fairly interesting ("Turkish Tram Conductor Blues", "When Alice Comes Back to the Farm"). I'm less sold on his guitar playing, when he cranks out bluesy riffs on the title track he sounds like Procol-era Robin Trower. His attempts ones are perfectly decent. Even Lynne's songs have some good ideas at their core (the piano riff which re-occurs in "World at the Door", and the chorus in "What?"). Still, the album is bookended by two tracks where Wood stretches the material too far. The opener is the clunky power-chording rock of "Looking On" where Wood pulls a

Shazam

after four and a half minutes and detours into a descending chord pattern for his soloing on sitar, oboes, etc. This works, somehow. The same cannot be said for "Feel Too Good" which brings in the female backing vocals, then turns into a mid-tempo "jam" where the solos do not add much. (Sorry, Lynne, your piano skills are not best suited for this.) Also, a good portion of this section is spent on a descending chord pattern, before dumping into a nightmare doo-wop coda that Lynne phased into eternity.

Still,

Looking On

is a halfway decent take on late-period Beatles, with everything cranked up and heavy instead of light like

Hot Wacks

, or burnt out like

Parachute

.


Message From the Country (July 1971),

**1/2


A continuation of

Looking On

, but the songs are weaker. Down now to just Bevan, Lynne and Wood (on lead bass among everything else), The Move still relied far too much on Wood to bulk out their sound. Frankly, the band needed a goddamn arranger, instead of Wood just pipping into a recorder and playing a few diddly notes, with maybe an oboe underneath playing a slower diddly part, while the band mentally calculates how many minutes of material they still need for an album. (Also, Wood and Lynne really liked George Harrison's little slide parts). The album's better tracks include the pretty chill acoustic rural trip of the title track, the "Brontosaurus" knockoff "Ella James," which is between power-pop and boogie, and Wood's buzzed up "Until Your Mama's Gone" which is pretty good for a song which could fit aside a Seger nostalgia track. Beyond that, there's more fake Beatles ("The Minister", the McCartney-goes-retro "My Marge"), and tributes to a vaguely homicidal Elvis ("Don't Mess Me Up") and Tennessee Ernie Ford (the Bevan-sung "Ben Crawley Steel Company" which is a bit low for even him). Not all the cribbing is bad, and Lynne's "No Time" sounds kin to

Parachute

, with a relaxed feeling and complicated vocal harmonies. (Not the annoying ones Lynne used on their last album). But other ideas like Wood's "It Wasn't My Idea to Dance," which tries to use his octopus's bevy of instruments for rock + Eastern European folk, does not work. Nothing with the endless running times of some of

Looking On

's tracks, which is good, but still way too much reliance on instrumentation rather than interesting notes.

At least the album's production is a bit better, which is even more noticable if you listen to the CD's bonus tracks. (If they substituted most of the album for the bonus tracks, it would get a much higher grade). The band was still releasing singles, which have more straightforward production (and plenty of fake-Harrison slide accents). "Tonight", "Chinatown" and "Do Ya" are all very good songs from singles (putting aside any possible racism in the middle song), pretty confirming my suspicion that a single collection is the only Move album you need. "Do Ya" is also probably the best thing Lynne ever did with the band, with his clanging power-pop strongly resembling Todd Rundgren's overdub masterpieces.