The Collectors / Chilliwack
Albums Reviewed: The Collectors, Grass and Wild Strawberries, Chilliwack.
I stumbled upon Chilliwack's second album years ago at a thrift store, leading me to its strange collection of AM pop and experimental noisemaking. This odd juxtapositioning makes more sense after discovering that Chilliwack was the remnants of Vancouver band The Collectors, who released two albums of ambitious, but generally awful psychedelic pop. Granted, the band was trying to integrate a bunch of unusual influences, but they never sound more than just competent at their instruments and the middling relied far too much on lead singer Howie Vickers or vocal arrangements. In other words, their ideas were decent, but their execution was pretty terrible.
I actually think

Chilliwack

's AM pop side was pretty decent. They later became a big time Canadian band, if that is not a contradiction. I'm somewhat curious about their later albums, but most of their early 70s stuff is hard to find.
The Collectors:
Bill Henderson
(guitar, vocals),
Claire Lawrence
(saxophone, organ, flute, vocals),
Glenn Miller
(bass, vocals),
Ross Turney
(drums),
Howie Vickers
(lead vocals). Vickers quite, c.1970, rest of the band became Chilliwack.
Miller
quit after the first Chilliwack album. I'm not going to explore beyond the second
Chilliwack
album.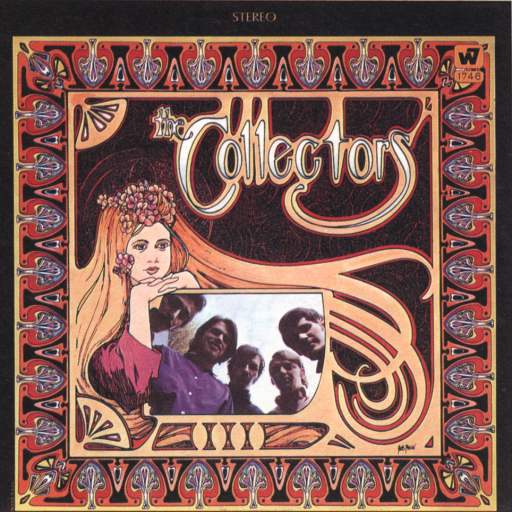 The Collectors (1968), *
Some seriously boring psychedelic pop from this Vancouver band. The album's sound focuses on lead singer Howie Vickers, who does have a good voice: he can be soft and gentle, but with enough edge that when he belts out you can hear the remnants of an R&B dynamo. Sadly, the band is not an R&B dynamo, and instead draws mainly from two influences: the lighter West Coast psychedelic sound, and an interest in droning. Alas, it is not droning of the VU variety, but a slowed down Gregorian chant, with some nods towards the contemporary delight in Indian music. The Collectors did have some nice vocal harmonies to complement Vickers, but this album gives their instruments little interest and rarely anything like a solo. The result is an album that sometimes sounds like a Tom Jones soul disaster backed by a really bored Moody Blues ("One Act Play") or light trippy psychedelic tracks ("What Is Love", "She (Will-O-The Wind)"). The only halfway decent song is "Lydia Purple" - another psychedelic pop song, but helped a lot by additional musicians. You can apportion blame between the band and producer Dave Hassinger (who took over the Electric Prunes) however you see fit.

The back side is turned over to "What Love (Suite)", a rather ambitious track that makes a fundamental miscalculation. If you are going to have a side-long song, usually it will follow one of two approaches: 1) link together a bunch of different, distinguishable parts which could be songs in their own right; or 2) get in a groove, aka jam and show off your chops, melting the audience's mind (the Grateful Dead approach). The Collectors's latter half does neither - sure there are sections, but the song feels like it does not change that much at heart. Nor do they do much of anything in the way of soloing, relying on mood (which gets exhausted after a few minutes) and Vickers frontman personality to carry them. (Keyboardist/flautist/saxophonist Lawrence does get a few moments). Vickers may have thought he could ramble and/or shout his way through lines like "Blood is Masculine Violence!", and repeating "does someone hear?" in louder tones. This might have been amazing when done live, whipping a crowd into a frenzy and then taking them up and down with Vickers' vocals, but in recording it doesn't work. Yes, their attempt to add in Eastern sounds, some classical influences and (briefly) jazz is admirable, but on the whole The Collectors sounds like a band who heard modern trends and decided they had too much melody.

Hassinger also used the band to help record The Electric Prunes' Mass in F Minor.


The Collectors

: Grass and Wild Strawberries (1969),
**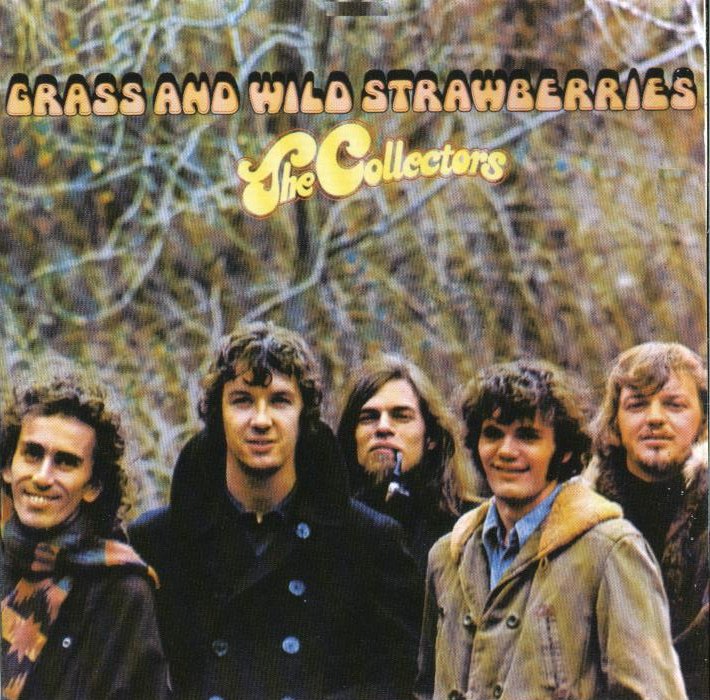 Something of a post-psych hangover, where all the dreams and aspirations take form but not flight. A big change, with less floating gunk topped with Vickers' vocals, and more melody. The closest comparable album sonically is probably
Sea Train
: both tried to meld unusual influences into rock music and had more poetic lyrics. In
Sea Train
's case, they was from a resident poet, while
Grass and Wild Strawberries
is actually "sections from" a play of the same name by George Ryga.
Hassinger produced again and still favored vocals, with some psychedelic touches periodically.
But where
Sea Train
was successful because it could draw on the soloing talents of its members to help bridge genres, the Collectors lack those strengths.
Perhaps because of its origins as part of Ryga's stage play, only "Early Morning" features a prominent lead instrument (guitar, eminently suitable for the song's AM blues-pop and lyrics about "give me back my right to freedom"). The album relies more heavily on Lawrence to fill out the sound, resulting in some of the similarity to Sea Train or The Moody Blues (still).
Instead, sometimes the strange musical concepts is all they can draw on - Gregorian Chant ("Things I Remember"), First Nations' traditional chanting, all with the usual era's blues and folk sounds. Sometimes it works - the title track sounds like Zager & Evans (or H.P. Lovecraft) hijacking Sea Train: a bit of jazzy saxophone to accompany the strumming acoustic guitars. The First Nations influence also works on "Seventeenth Summer" - using a drone and piling up the vocal harmonies.
The two best tracks outside the title are those most recognizable. "My Love Delights Me" sounds like a barn dance with some deft guitar work, and the most use of "hey nonny" in a chorus outside the Elizabethan era. (This was also the predecessor of

Chilliwack

's sound.) "Rainbow of Fire" is a blues, but has an odd chord pattern and alternates keys.
Even if Hassinger recorded the band like lightweights, and his production is rather vanilla, projects like this can succeed
.


But Ryga's lyrics are predominantly clunky (fortunately they are not expository, and the listener remains ignorant of the play's plot) as he uses some obvious imagery along with overwrought lyrics like "Holy Child they did say of him / where will you be when the long rain starts to fall" ("The Long Rain") or "wrestling the eagle of self-crucifixion." ("Don't Turn Away From Me"). As a result of their combined pretension, the Ryga/Collectors songs are largely a set of odd experiments like "Teletype Click" which attempts to merge a First Nations drone with a blues, at least I
think
that's what the intent was. Similarly, the album has a lot of songs with peculiar vibes and lyrics ("Dreams of Desolation", "The Long Rain").
While the album does not sound like anything else, few songs are actually good. A curiosity, that's for damn sure.
Chilliwack

(1970)
Their first album without Vickers and with a new name.
Chilliwack (1971),

**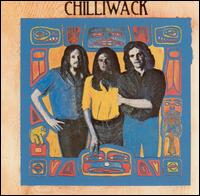 Another minor historical oddity from this group of Canadians: a double-album of their own brand of art-rock. The gatefold picture (something you may miss with a CD version) is a perfect reflection of the group's sound - a small island with no other land in sight. This is an atmospheric album, not one that will grip you or give you melody to hang onto. You can almost feel the wind blowing through the record. They've dropped any attempts complex time signatures or classical vocals by this point. Other bands might have done a random noise collage or two, but nothing like this. This was the only way this band could use their skills in an pretentious arty way. Their lead singer (either guitarist Bill Henderson or bassist/flautist Claire Lawrence) has a wailing tight-throated voice that could annoy the hell out of you. Henderson's guitar skills are fine, but nothing spectacular. Their songwriting, when it exists, is fine, but most of this record is improvised and thus not so fine. If you trimmed this down to only one record it would still only rate about two and half stars. So, let's go through this one side at a time, using the following descriptions excerpted from the back cover of the album:

"Side One contains songs we hope are suitable for A.M. play." It's kind of funny to think of bands aiming for the AM radio market, but this was the early 70s. This stuff is perfectly fine, the sort of thing that a guy can sit down and play with a guitar and sing along to. For the most part one might really want to sing along here for a few tunes - "Lonesome Mary" was a hit single in Canada, and "Rosie" is nice stately dark song. When they break out the vocal harmonies it's a pleasant surprise, helping the vaguely CS&N-like "Ridin'" easily become the best track on the entire album. But there's some annoying filler, like the dull blues "Eat" with thankfully muffled vocals, and "Ride Out" where Henderson diddles around on acoustic guitar for an eternity. Jorma Kaukonen he's not. The first song on the next side ("Always") also should get lumped in here, as it's a nice spacious acoustic ballad. The best side of Chilliwack, by far.

"'Changing Reels' on Side Two, is a long sectional composition. The lead vocals in the last section are improvisations, and the song was written around the afterwards." Here's where they start to get a touch pretentious, but in a unique way. Imagine an old-fashioned barn dance in the West, with people spinning around and a steady beat from the band. That's how this starts out, but then after a few minutes gives way to a blues section with Henderson inhabiting that middle ground between impressive and embarrassing. Eventually they go back to a reel section, but there's really no reason to listen for that long - it's like digging all the way down to the bottom of a box of cereal only to discover that the prize is a coupon for more cereal, or the dreaded "Thanks for Playing - You are Not a Winner So Go Kill Yourself after Spending Your Last Remaining Dollars On Our Products" slip. For the insanely curious, here's what happens - they start shouting things like "the REEL!" back and forth and Lawrence drags out a saxophone to no great end. Probably they were just shouting about running out of tape during the recording process to begin with, and did a good job changing the application of those vocals.

"'Music For a Quiet Time' was performed by Bill and Claire sitting in an echo chamber for a couple of hours." Uh-oh. This is like that great recurring thing on David Letterman - "Is This Anything?" where he and Paul "Cueball" Shaffer watch "something" and try and determine if someone is actually doing something that takes skill or is just crap the producers cooked up. It's a suite that opens up, oddly enough, with the two guys just slowly bouncing harmonies off each other ("Shine"), and it sounds like Gregorian Chants. After that it gets more abstract or minimal (can you guess what "Claps/Chants" is?) and all with an empty sound thanks to the echo chamber. Bizarre, and probably not "anything" under the Letterman test. "Sleep Music" indeed.

"'Night-Morning' is the result of a studio full of instruments and microphones set up to record any free-form music we might want to play. Ross [Turney, the drummer] sat at the organ and started to play sounds with hands, head and elbows. Bill and Claire joined in with piano, flute, and vocals, and the piece grew from there." Ack. The description makes it sound much worse than it actually is. This is ultra-atmospheric, with dissonant organ and spooky flute noises from Lawrence. It's a creepy mood piece, and a fairly effective one at that. This passes the "anything" test, even though it's not much and the band are a bit pretentious to think they could pull something like this off. A unique experiment.

So that's Chilliwack - strange, fairly dull, but a real interesting approach to making music. Cut out "Changing Reels" and most of "Music For a Quiet Time" and a couple of lesser tracks on Side 1, and this could be halfway decent. As it is, you simply have to wonder who gave the green light on giving the band so much time in the studio.